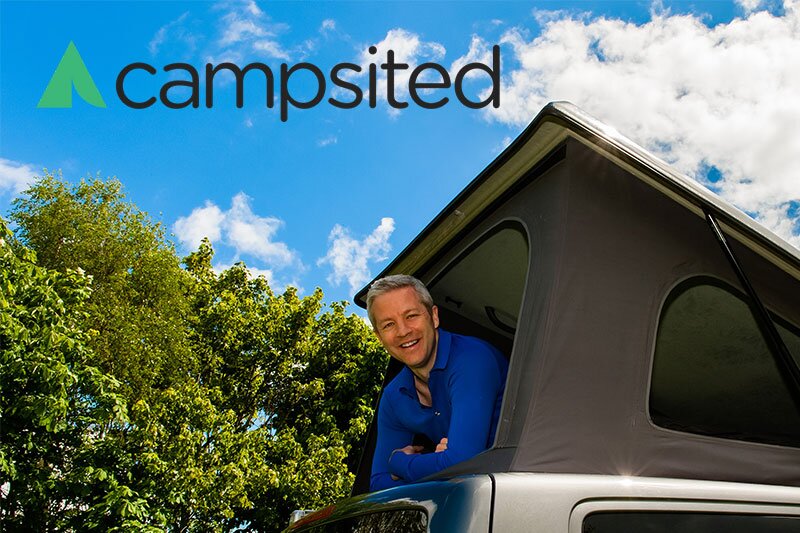 Guest Post: How the camping sector must adapt as experience tourism takes off
Finán O'Donoghue, chief executive of Campsited, explains how the camping sector can fuel the travel recovery
Finán O'Donoghue, chief executive of specialist website Campsited, explains how the camping sector can fuel the travel recovery
There have been a number of new and creative terminologies that have come to the fore in travel over the years.
Overtourism, regenerative tourism, but the one that strikes a chord with me is experience tourism – learning new things about cultural and natural landscapes.
I like it because it's the essence of camping.
The camping market has always been substantial. An industry that generates £9.3bn a year in visitor expenditure for the UK alone according to the UK Caravan and Camping Alliance.
In the last five years this industry was growing at a rate of 12% year on year across Europe according to Eurostat data.
There has also been significant growth in the outdoor and adventure tourism sector.
A report from Allied Market Research valued this sector at $586 billion in North America, South America and Europe and is expected to rise to $1,626 billion by 2026.
Then along came COVID and for a while the camping sector, like every other in travel, closed down.
However, unlike many others it recovered very quickly and it rebounded strongly. In the last year the camping industry has seen an extraordinary increase in demand.
Bookings through Campsited have risen by 540%, which, to coin a much used phrase, is unprecedented.
As the vaccination program rolls out across the world, people's thoughts turn to travel, but now not so much when, but where.
After COVID-19, travellers will go about fulfilling their appetites for freshness, space and new adventures but they will be mindful of their own safety as well as the environment.
The industry as a whole is gearing up for this. Airlines are adapting to increased passenger safety as well border closures and environmental pressures.
Hotels are incorporating modifications to ensure safe distancing for guests, with orders placed and paid for on mobile apps and new touchless technology introduced.
Similarly, tours and activities will be booked online with very few opportunities for walk up bookings.
According to a recent report in Forbes, campsite bookings across the EU will continue to soar this year.
People like the control that being in a campervan, tent or mobile home gives them and campsites enable people to keep their distance more easily.
However, businesses will need to make changes to the way they operate as more travellers choose a staycation option when travel reopens.
Businesses will need to introduce new measures to ensure that they thrive and succeed.
Campers expect greater safety measures
As Covid continues to be the main concern for most of us, campers will expect changes when sites reopen like private facilities, contactless check-in and more.
The Federation of French Outdoor Hotel, an influential organisation in France helped to develop health and hygiene protocols in line with the Ministry of Health, the Public Health Council, campsites owners and union organisations.
These new detailed guidelines include the appointment of a safety officer at each camp site who is ultimately responsible for ensuring the COVID-19 prevention measures are in place and adhered to.
Of course, by its very nature, camping in the open air means that any risk of infection is at a minimum, but in parts of every campsite, where traffic flows need to be managed, measures are in place to ensure safe distancing.
The new protocols also recommend that entertainment programmes such as children's and teenagers' clubs are limited to groups of 10 people, with rules ensuring that each group contains the same young people during their stay.
This comprehensive document covers everything from staff training to managing suspected cases and has been a major contribution to keeping French campsites open for businesses.
Campsites will need to ensure plenty of social distancing and many will operate a one-way, one-at-a-time system.
Many sites are already choosing to rent extra shower facilities to avoid bottlenecks at peak times and open-air showers are also likely to be a fixture as campsites look to reduce any shared, indoor facilities.
Booking and payments
There will be an increase in online camping bookings and payments, with no cash being accepted on-site and contactless check-in.
Campers will be encouraged to book and also make payments online.
In recent years, a new wave of camping service providers like ours offer not only campsites but entire camping experiences.
Excursions and adventures are run by professionals, offering a great way to experience adventure while maintaining safety.
In the US investors are investing heavily  into exciting new businesses that encourage landowners and farmers to enter the camping and outdoors sector.
Fuelling the recovery
The camping sector can help people get a much-needed break on a local, regional and national level.
Driving guests to other services like car rental, camper van rental, and local tours and activities.
Campsites can continue on this upward trajectory as the vaccine programme continues by communicating about what they are doing to keep customers safe.
They can also use third party platforms like ours to reach a much wider audience.
Brands that are able to quickly evolve their offerings to meet the shifting needs of customers and communicate this effectively will not only survive but come out stronger through their ability to adapt.