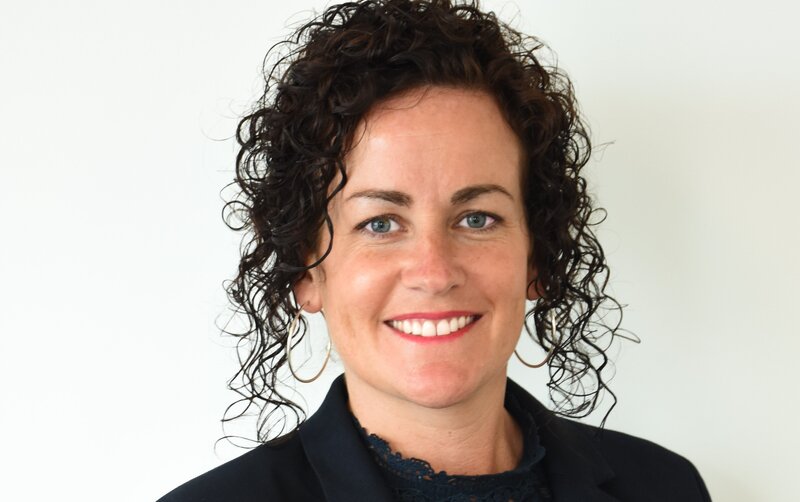 Guest Post: How on-demand content is crucial for in-demand travel consultants
ATPI's Katie Skitterall says agents can benefit from a reduction in online booking tools during the pandemic
Katie Skitterall, ATPI director of sales and operations, says TMCs are going to be valued more than ever post-pandemic, but only if they  have access to agnostic tech platforms offering multiple content streams.
Much has been made of the trends that the COVID-19 pandemic has accelerated into the corporate travel sector's day-to-day life.
But it's equally important to look at the trends that have been put on ice when beginning to assess how the future may unfold.
As vaccines raise hopes for a return of business travel, how the industry has responded to date is key to determining its future.
Essential travel during a pandemic requires real knowledge and expertise – relying on an online booking tool alone is not adequate in meeting these requirements.
Travel consultants have come into their own and reasserted their value by being able to provide the skills and service to enable a journey to take place.
That is as long as they have access to accurate content to deliver the right booking.
As travel restrictions ebb and flow with great variation around the world, travel consultants continue to provide first-class counsel to enable those whose travel is mission critical to get safely to their destinations.
With this, the role of the travel consultant is expanding. While technology is a great enabler in this environment, it is absolutely not replacing the role of an experienced travel consultant.
Of course, this doesn't mean that online tools are redundant. Quite the opposite.
For ATPI Corporate Travel, the greater integration of digital platforms will be a lasting legacy of the pandemic response.
For example, travel consultants take booking requests and queries from a wide range of communications platforms.
Microsoft Teams, SMS, over the phone, old fashioned emails and more chat tools. These are all incorporated into a consultant's home screen to enable the right advice to be given in whatever platform the client feels most comfortable with.
A diverse and extensive service is not limited to accommodating the range of sources where travel requests may come in from.
When it comes to researching fares and providing quotes, the travel consultant relies on a complex network of different technology tools ranging from the GDSs and direct connects with different airlines, to dedicated flight aggregators.
Multiple content streams are the norm, and to be future-proof, TMCs need to ensure that their own technology platforms can accommodate multiple, and changing, sources of fares and availability.
Navigating the future makes the ability to receive, search and process data from many different platforms essential.
In just one example, airlines have been finding ways to increase bookings made directly on their websites for some years, and the extreme financial pressures that the pandemic has put on their earnings is only going to underpin this strategy.
Ultimately, this would be to the detriment of corporate clients from both an efficiency, service and duty of care perspective.
For a TMC, investing capital in a direct-connect with one airline only is a business-limiting risk.
The technology platforms that travel bookers work from, need to be agnostic and be able to accommodate the trends and preferences we don't yet know of.
Open APIs are much talked about, but not embraced enough, and is a feature needed by the platforms travel consultants work from.
As well as ensuring that travel bookers are utilising multiple content sources to deliver the best option to the client, this also helps to prevent bookings taking place outside of policy.
If a better fare or time is available somewhere else, then it is probably going to be booked even if this means vetoing the correct protocols.
Travel booked off-programme slips off the radar from a reporting and duty of care perspective, a challenge that businesses cannot afford to have when planning travel in the midst of a pandemic.
Bookings made directly and away from the TMC channel also bring extra work for the client when there are changes and cancellations.
Even without the pandemic environment, itinerary changes and cancellations are relatively commonplace, and the kind of headaches that TMCs seamlessly absorb.
Interestingly, it is the need for greater input from a professional travel consultant that is driving changes in how content is served up on a TMCs system.
2020 saw a reduction in the use of online booking tools, and an increase in call, email and chat interaction with travel professionals.
Corporate travel buyers want access to the best possible fare or route, wherever it may be found, and need it quickly.
It is no different to how smart TV's now integrate programming from multiple sources across traditional channels, streaming services, and social media platforms, to meet viewer preferences for everything, always.
The right access to content, and in an on-demand manner, means that travel consultants continue to carve out their key role in the recovery of corporate travel.