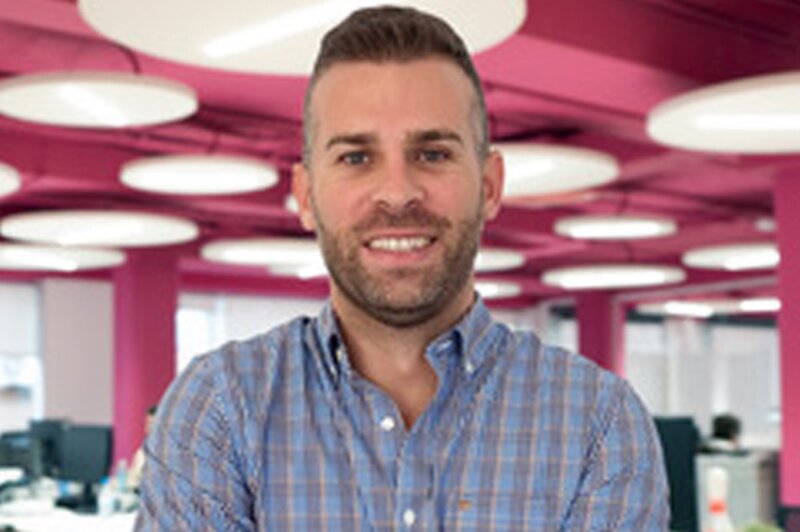 Guest Post: How natural language generation can empower consumer engagement
Eduardo Sarciat, ad-machina director at Making Science explains how Iberostar achieved 'overwhelming success' applying Artificial Intelligence to Search Engine Marketing post COVID
For some marketers the idea of a computer lovingly crafting prose to capture customer attention may send shivers down their spine, but on the whole, the industry is embracing this form of technology. In 2018, just 29% of marketers used AI solutions; only two years later this had shot up to 84%.
It is safe to say then that most marketers use AI already in one form or another. But where can marketers best utilise AI functionality to create and deliver a brands' tone of voice, and build connections with consumers, while also considering campaign objectives?
One way that brands can use AI to significantly increase advertising personalisation and relevance for the customer is in Search Engine Marketing (SEM) campaigns; a powerful tool in the marketing mix, particularly when combined with AI assistance.
This combination of tools and techniques was employed by Iberostar Group – which operates over 120 hotels in 18 countries – in the wake of the Covid pandemic, to optimise its own SEM, with overwhelming success.
The tourism industry was hard hit as a result of the global pandemic, tourist arrivals fell by 56% in 2020, while the industry lost an estimated $320 billion dollars in the first five months of the same year.
Iberostar Group realised that in this new climate, its marketing needed to operate efficiently and flexibly, and decided to focus on an SEM campaign aided by AI-technology.
Searching for answers
Before we identify the ways in which this worked for Iberostar, let's explore why SEM is a powerful tool, and how AI can bolster this further.
With the loss of third-party identifiers on the horizon and inching ever closer, finding the right way to continue to reach the right customers is of the utmost importance.
However, ranking highly in search engine results is no longer enough to capture the attention of consumers; brands need to do more to optimise SEM campaigns.
Personalisation is one solution – 72% of consumers say that they will only reply to personalised ads – but with tightening data restrictions and a rising concern over data privacy from consumers, hyper-personalisation, using unowned data may not be the most effective tool.
While the significance of first party data cannot be overstated, SEM allows for the capture of customers further up the sales funnel, extending reach to those that predictive audience modelling often ignores; those who may be on the periphery of traditional target audiences, but nonetheless interested in a product.
Did you know, for example, that only 31% of mobile searchers for video games are men aged 18-34? Or that 40% of all baby product purchasers don't have children? These represent two large audiences underserved by traditional targeting; by relying solely on demographic targeting, marketers can miss out on 70% of potential shoppers.
For advertisers looking at expanding past their established consumer base, to capture untraditional, yet engaged consumers like these, AI tools such as natural language generation (NLG) should be considered.
Relevance is the new personalisation
NLG uses algorithms to achieve relevance by analysing viewer search behaviour, considering both wider-market and consumer specific trends – what keywords do they use, how are they structuring their searches.
The tool then rapidly combines this information to create search engine copy that ties back specifically to the search intent of the user. This technique is incredibly impactful, but without the assistance of AI, would be an overly heavy strain on marketing teams. Google processes roughly 2 trillion searches a year – 15% of those have never been searched before.
Generating personalised text for every possible outcome would be an impossibility for a traditional content team, but NLG tools can do the heavy lifting for marketers. With Iberostar, their ads were able to incorporate current offers, resort specifications and customer ratings that were all tailored to the searcher.
Speaking their language
SEM marketing copy must not only be relevant to the search terms, but also make complete sense to be effective. While this may seem like a basic assumption, not all AI creates text that feels natural to users. We've all come across it – text that just doesn't feel right. This is where NLG can add value and humanise terms and phrases.
NLG can also generate thousands of ads every second, in multiple languages, helping to turn the search terms and interests of users into genuine sounding, yet highly targeted copy.
Alongside the more agile AI keyword targeting, Iberostar found that the colloquial language generating abilities of its SEM solution helped to expand its reach to a previously untapped US audience.
But it is the sheer volume of engaging copy generated by NLG that is particularly impressive. In Iberostar's campaign, it generated over 274,000 personalised ads in four languages – an impossible number of requests to resource for.
Ultimately this resulted in the hotel chain increasing revenue by 14% and reducing cost-per-click by 17% – particularly impressive considering its already highly optimised campaigns.
SEM powered by AI can offer brands an agile, efficient solution when third-party identifiers are phased out. Importantly, the pairing can also keep pace with rapidly changing customer demands, as the Iberostar case study shows.
But it is the natural language generation tool that truly ties a search engine marketing campaign together, helping to deliver highly targeted and personalised content to consumers, no matter what they are searching.