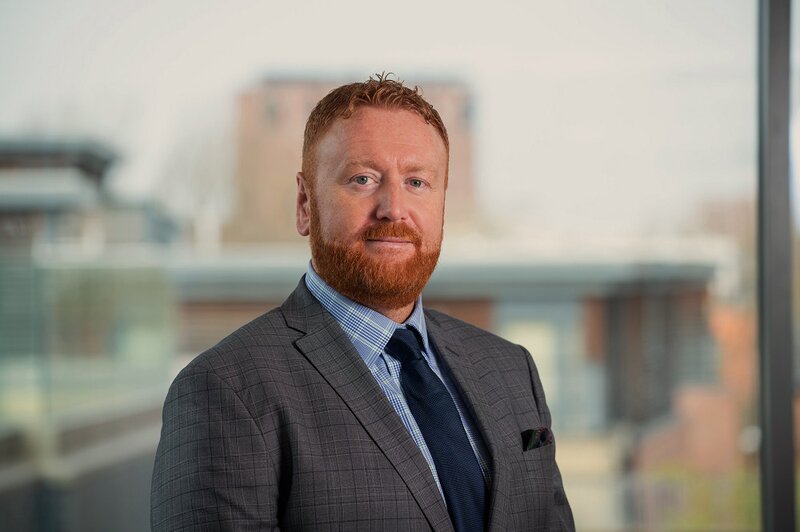 Guest Post: How digital travel firms can address short-term cashflow issues
Real Business Rescue's Keith Tully on working smarter post-COVID to accelerate supplier payments
Keith Tully, insolvency practitioner at Real Business Rescue, addresses short-term cash flow concerns for digital travel firms as the holiday market experiences unprecedented disruption due to COVID-19
The online marketplace for last-minute domestic and international holidays is currently congested with rolling news updates concerning the green, amber, and red travel list.
As new Covid-19 strains are detected and virus transmission rates fluctuate, countries previously deemed safe are now being labelled as no-go travel destinations.
Creating a turning point for travel firms reliant on summer trade, forecasting company cash flow is likely to prove challenging due to disruption to the travel calendar following lockdown restrictions and cancelled flights.
Although economic disruption is unavoidable, you can regain control by conducting a health check on your business to assess your commercial standing and forecast if you can weather further turbulence.
As consumer demand fluctuates to reflect COVID-19 public health measures, use this period of lulled trade to investigate company cash flow and revisit your balance sheet.
This regular housekeeping exercise can keep your business health in check and raise the alarm on any upcoming red flags, such as outstanding payments.
Due diligence is an indispensable tool for business survival
The travel and tourism industry supports over 272 million jobs worldwide, previously 334 million jobs in 2019, according to the World Travel and Tourism Council.
As travellers are ushered to pursue holiday bookings with limited physical interaction, online travel agents are rebranding their services to feed new demand.
By introducing 'quarantine-free holidays', and 'Covid-19 Refund Guarantees', suppliers are working proactively to attract new custom.
As the online industry continues to remain buoyant, conducting proper due diligence is essential to minimise risk exposure.
A digitally capable business can very quickly craft an outside shell that appears inviting to consumers and suppliers.
Failing to conduct proper due diligence can expose your business to risk, including bad debt.
Partnering with a healthy business with responsible payment tactics can promote a reliable payment culture, whereas, failure to conduct extensive due diligence checks could hinder your financial position, both short-term and long-term.
Going beyond conducting a credit check and accessing accounts on Companies House can help you fill in any gaps when exploring the background of the business.
Supplier reviews and publicly accessible records can help you identify how long payments take on average, however, if there are recurring payment issues and a stream of negative reviews, this may be a cause for concern.
Meticulous data collection can reap rewards
The notorious partnership between poor credit control and dwindling cash flow can lead to the deterioration of your travel agency at a rapid rate.
As masses of cancelled flights and hotels suspended from trading close their doors due to the Covid-19 outbreak, recording an accurate money trail and events diary is essential.
If you require a timeline of events to track government guidance at any given time to determine consumer rights, your internal records should reflect this.
Ringfencing funds for customer refunds and creating a paper trail for credit notes/vouchers is essential for dispute resolution between consumers, suppliers, and intermediaries.
This can fast track payments that would otherwise be clogged in a comprehensive complaint procedure.
In addition to streamlining internal company operations, you can protect your reputation from consumer criticism.
As the pandemic attacks the financial position of both digital operators and holidaymakers, brand loyalty will place you in a profitable position post-pandemic.
Revise payment plan in light of Covid-19
There is likely to be a backlog of payments yet to be made by suppliers as travel plans are put on hold for holidaymakers across the globe.
By addressing the concern first-hand and challenging the financial position of suppliers, you can come to terms with the reality of the matter, including overdue commissions.
If the agency in question is in a dire financial position and on the road to experiencing serious financial problems, you may negotiate a formal repayment plan to invite smaller payments, rather than receive no payments at all.
This is essential if you require funds as you currently can't pay your Bounce Back Loan and other creditors, increasing your risk of receiving a winding up petition once the moratorium on Winding Up Petitions ends.
If your company cash flow is at serious risk, you may wish to enlist support from a business recovery specialist or arrange a financial health check to review business viability.
About the author: Keith Tully is a partner at Real Business Rescue, part of Begbies Traynor Group. Supported by a network of over 100 offices across the UK, the nationally renowned professional services firm is a leading company restructuring and liquidation provider. Assisting a wide range of industries throughout the coronavirus pandemic, the Real Business Rescue team are experienced in supporting the digital travel industry.