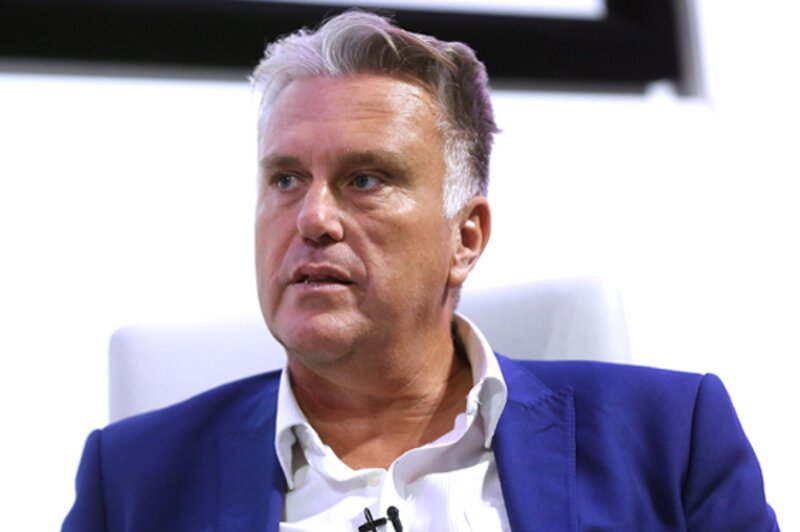 Guest Post: Five tips to avoid being a 'Google junkie'
Industry entrepreneur Steve Endacott says as travel recovers firms can't afford to bid away their earnings
Industry entrepreneur Steve Endacott says as the travel market recovers firms must avoid being bidding away all of their earnings on Google 
As travel search-demand restarts, the bid costs for all major Google search terms are already rocketing, as travel companies compete to build back their bid histories and dominate the top of search results.
Now I must confess to some history of Google bashing having launched a customer referral scheme 12 years ago called Google Bypass.
Not surprisingly an expected lawsuit quickly followed and we had to revert to the less controversial Share and Earn brand. However, my key issue with Google remains.
Although Google is clearly 'not evil', its perfect information and bidding algorithms, have facilitated the travel industry in competing away virtually all its booking margins, with Google estimated to be taking 90% of commissions earned.
Finding alternative routes to customers and maximising databases has never been more important. Here are my five tips for reducing reliance on Google:
 Friend get friends schemes
Often the best advocates for a holiday, are customers who have already booked it since they have been through the research process and have selected your company's product based on quality and price.
However, how many companies then use these potential advocates to bring other couples or families on the same trip or incentivise them upon return to recommend the trip to other people? Few in my experience. It is important to get the basic's rights
Linked bookings. Lead customers do not want to take responsibility for paying for other people's holidays and therefore don't want to add passengers to a booking as most systems allow, but want to create a new booking linked to the original.
Incentives. People do not like making money from friends. The incentive, therefore, needs to be either shared or paid to the friend. For example, one of the partners of CannyApp (the holiday cashback spending card I co-founded) is offering £75 Holiday money loaded on the card, as a booking incentive to the secondary bookers, so that they can take the friends who recommended the holiday out for a meal on holiday.
Make claiming simple. Complex schemes don't work so make it easy to claim an incentive.
Friend gets Friend schemes normally result in a direct secondary booking avoiding commission, but sensible operators will also consider rewarding the originating travel agent.
Long tail satellite TV advertising
The exponential growth in the number of satellite TV channels has led to many channels not having the minimum number of viewers to even charge for showing an advert.
Campaigns across these long tail channels therefore can often deliver 40-50% of free adverts, reducing the average cost per view and lead generated.
But why would you want to advertise on channels with few viewers? Well, it's the same principle as long tail Google advertising.
Even though volumes are low, if channels are cheap and are seen by the key booker in the household – usually the mum – they can work.
For example, children's or old film channels often deliver the best cost per lead, because the adverts can be more interesting than the programmes for parents looking after the kids who have them on as background noise or to keep them happy.
The move to home working has also increased response levels from music channels, often played as background noise, with interesting travel adverts grabbing attention.
Historically, high TV production costs prevented smaller companies from exploiting direct response TV
But productions costs have dropped dramatically, with adverts using stock video footage costing as little as £2,500, allowing introductory campaigns from £10,000 although a campaign covering several months will cost £30,000 plus.
Even small travel businesses often spend £60k per month on Google advertising and satellite TV delivers a halo 'as seen on TV' effect to brand confidence-boosting google click through rates.
Nested email services producing personalised emails.
Too many travel companies pump out weekly deal emails, which quickly get dismissed as irrelevant by customers.
Sophisticated email systems focus on just getting a customer to visit the company's website so that the customer's search behaviour can then be used to produce increasingly focused, personalised emails.
If a customer searches for a Tenerife holiday departing in May from Gatwick, then the next email will offer only Tenerife or similar destinations, until their next click to the site gives more information about the board basis or hotel they are looking for.  Nested 'if they' email databases are not rocket science.
A company's database of previous bookers is one of its most valuable assets, but many travel companies abuse it with boring and non-relevant content. Personalised emails are ten times more effective.
Use the 'travel data lake to add value
Only one in 100 customers visit a site book, giving you full contact details, and entering your customer database.
However, 68% of customers complete a search indicating their broad holiday requirements. Research shows that in 78% of cases, the customer sticks within +/- 3 days of the holiday date originally searched and 92% don't change departure airport.
Why not cookie these customers to allow the advertising of travel ancillaries such as foreign exchange, insurance, or airport parking during the key 28 days before they depart using retargeting adverts via Google or Facebook.
The customer may not buy a holiday from your company this year, but if you sell them a holiday ancillary, you're adding them to your marketing database for next year holidays and cutting Google costs.
Cookie use is becoming hard via Apple devices, but can still be exploited via Android platforms, so make the most of this opportunity while it lasts.
Ask your customers about their last five years of travel
Travel companies tend to be internally focused and don't spend enough time trying to understand what other travel products their customers buy during a year or in a longer holiday cycle. Simply ask them, as many customers are happy to tell you.
This information can be invaluable in understanding future destination booking patterns as customers often return on a cyclical basis to old favourites.
It is also useful for creating look-a-like agent profiles when selling via high street agents or homeworkers.
Create 'most likely to sale' profiles, based not just on the sales of your company's products, but on the sales of competitors you know the customer also books. A Kuoni Long haul sale may indicate a potential Cruise booker.
Whether you consider my five tips useful or not, any sensible travel company must avoid being a Google junkie and diversify their customer acquisitions strategies otherwise, the only winner from the travel rebound will be the dominant search giant.