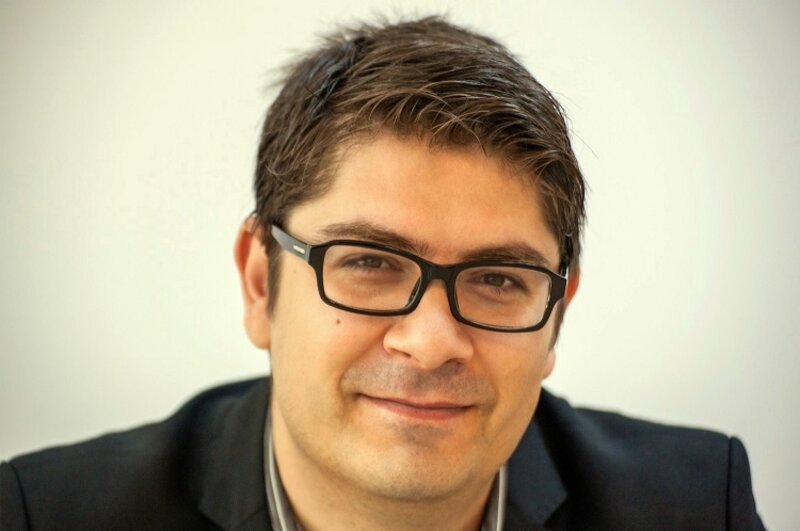 Guest Post: Agility and flexibility gives SMEs the edge in battle for recovery
George Dumitru, chief executive of wbe.travel, gives his assessment says technology is "always the answer"
George Dumitru, chief executive of wbe.travel, gives his assessment of the impact of COVID-19 on travel and says technology is "always the answer"
The peak summer season in Europe has passed, without really peaking.
Domestic travel did okay with some regional travel, but there was no outbound of note because of the ever-changing national and regional guidelines, quarantines, bubbles bursting, tunnels collapsing.
Reality check
Travel SMEs suffered as much as their bigger peers, if not more, and there are more worries to come.
The reality is that it is going to be difficult for the travel industry for longer than we thought.
IATA's take is a sobering one. It said that "global passenger traffic will not return to pre-COVID-19 levels until 2024". This was a year later than its previous prediction.
McKinsey thinks hotels won't recover "until 2023 – or later". Cruise is anybody's guess. Corporate travel budgets will remain tight.
Grant Thornton says: "The recovery from coronavirus is likely to be longer [than recovery from previous global incidents], given the sheer scale of disruption caused and the likely economic consequences that will endure."
Demand is there
But this isn't to say there is some current, or latent, or potential demand – many surveys show that the desire to travel is still there.
The signs are positive for summer 2021, although the situation in nine months' time is uncertain.
Research suggests three in five Brits (59%) intend to take an overseas holiday next year.
Travellers currently have less choice about where to go as destinations remain off-limits, assuming they are allowed to travel at all.
But they still have, give or take, the same choices when it comes to searching, shopping and booking.
The battle for customers between SMEs, their peers and larger competitors will get more fierce.
Our most successful SME clients found that one way to compete with the bigger players was to specialise, to identify an outbound market, product segment, segment or destination and to focus on that.
Over the next few years of uncertainty, specialising will help but SMEs will also need to be able to switch their speciality quickly.
The answer to everything is always technology – but in this scenario the technology must be able to provide the inventory the seller needs, in a way and through channels the customer wants, which the seller can manage efficiently, under a commercial model with is appropriate to the current market.
SMEs should by now have realised that their inbuilt agility and flexibility can be a commercial advantage compared with their larger peers.
However, the travel tech industry has not necessarily been supportive of SMEs when it comes to allowing them to be agile and flexible.
Many SMEs are suffering at the moment because their costs of doing business are massively out of synch with the volumes of business.
The licensing fee/fixed-cost approach, still favoured by many, does not accommodate the current climate.
Instead, software-as-a-service using a subscription model is the most effective way for SMEs to ease their pain– a "pay as you grow" approach where the cost to the SME reflects how much revenue is coming in.
Off the scale
A forward-looking benefit of this approach is that SMEs can scale up quickly if circumstances change.
Any sudden surge in business can be handled, secure in the knowledge that the costs will increase in proportion to the number of bookings.
The ability to scale up is important, as a statement of positive intent if nothing else: "the situation will get better eventually and we are ready…"
Sellers have been forced to adapt, so too have the tech providers supporting the industry.
wbe.travel's commitment to working as a partner with SMEs has prompted us to launch new services such as WBE.start, designed specifically for SMEs in the current market.
Another area where our business has changed as a result of the current climate is that we are doing a lot more integrating of third-party tech as well as developing our own.
"No-one can do everything" is not an admission of defeat, it can be sign of strength, even for tech firms with a strong a development DNA.
Partner APIs are available for content, for mapping, for payments, all sorts of services. The idea is we don't try to do everything, we integrate technology that is fit-for-purpose.
This sits with our desire to be an engaged partner with our SMEs rather than just a tech supplier.
It is easy to say, but SMEs and their tech partners need to hold their nerve during what could be a very long period of uncertainty.
Keeping the cost of doing business aligned with the volumes of business transacted is more than a start – without that there is little point in running the race.
About the author
George Dumitru is the CEO of wbe.travel – the European travel software house he co-founded more than 15 years ago.
George has created a suite of proprietary travel software products, evolving from a simple booking engine to a cloud-based enterprise platform.
Recently, wbe.travel has launched a new program – wbe.Start, to sustain travel companies during the ongoing pandemic, to continue their online travel business.