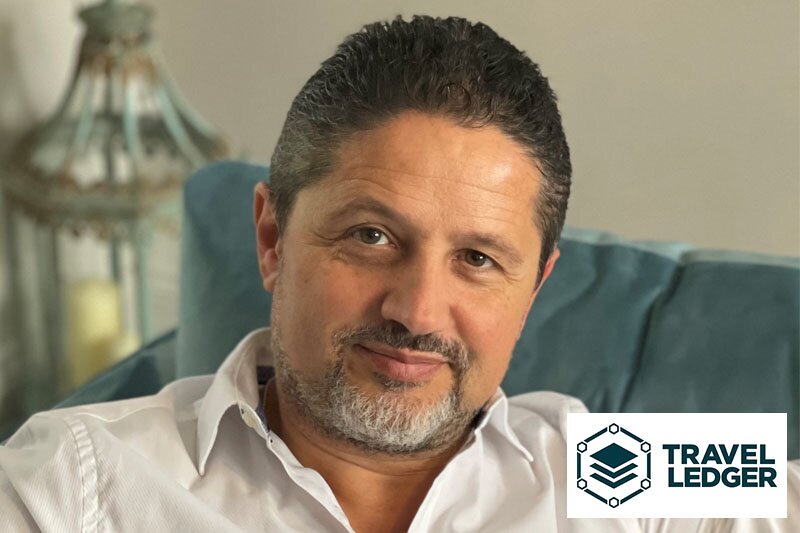 Company Profile: Travel Ledger sees network effect thanks to Abta partnership
The travel fintech start-up looks forward to 2022 anticipating it will benefit from integrating its first major customer
Lee Hayhurst caught up with founder Roberto Da Re as the fintech start-up looks forward to a 2022 in which it expects to benefit from integrating its first major customer
Automated B2B invoicing platform Travel Ledger says it now has the scale to benefit from a network effect in 2022 as it prepares for a Series A funding round.
The start-up, launched by Roberto Da Re, the founder of travel tech developer Dolphin Dynamics in 2017, took significant strides forward during the COVID pandemic.
A partnership with UK trade association Abta saw 400 travel agent and operator businesses migrated onto the platform in just a month-and-a-half in the midst of the pandemic.
De Re said this will see it enter 2022 with a critical mass of users as it looks to add more functionality and expand into international markets and to non-Abta travel firms.
As an invite-only platform, current users including large multi-national businesses, are encouraging their partners to sign up having seen it in action for its Abta business.
"We are really excited about what's going to happen in 2022, with the expansion of our user base," said De Re.
"We are talking to other organisations that have their own clearing processes and we are starting to talk to other companies about clearing directly through the platform.
"To grow successfully it was always going to be important to get the first large customer onboard to get the user base to a critical mass and to create economies of scale.
"That is why it took a little longer to find the right partner than initially anticipated. We talked to a number of companies, but I was determined to do it in the right way.
"And the right way was to start with a base large enough to allow that network effect to kick in. This is already happening.
"Now companies are approaching us wanting to come onboard. It's one of those network platforms – the more people use it, the more people want to come onboard."
Da Re based the original idea for Travel Ledger on aviation body Iata's BSP (Billing Settlement Plan) scheme through which airlines and agents settle invoices.
It has raised £2 million in seed funding and now employs 20 people and expects to complete a Series A round midway through next year.  Among its senior industry supporters is former Abta chairman John McEwan, who chairs its advisory board.
Travel Ledger replicated the Abta Single Payments Scheme (SPS) which oversaw agents passing customer money to operators for the holidays they were selling.
This weekly remittance cycle was previously time-consuming, manual, and complex, and Travel Ledger saw the opportunity to provide greater automation and flexibility.
Much of the functionality made possible through building on the Ethereum blockchain remains in development, but the new system has already proved effective during the COVID crisis.
De Re said the ability to handle refunds from operators to agents was talked about with Abta pre-COVID but no one expected it to become so crucial before the pandemic struck.
"In a way COVID enabled the project to move forward, because the old platform had a few challenges in terms of money going to other way. Usually, it's agents paying suppliers.
"It was a difficult time for everyone, but it sped things up from a relationship perspective and we found ourselves developing and raising funds in early 2020.
"In many ways it was the worst time to do that, but we persevered and we got the investment and went live in summer 2021 with a couple of pilots.
"We started bringing everybody onboard in October and it has been very smooth. The migration's gone very well and as we already have 22 suppliers onboard, all top operators.
"And we have almost 1,800 Abta retail outlets. For us the deal with Abta was key because It gave us the initial kick to really get the platform going and now we are in full swing."
To support Abta agent members in the migration, Travel Ledger has waived its monthly fee in 2022 to avoid heaping any additional direct costs on firms at this time.
While fees will be charged in the long-term, Da Re said using Travel Ledger will be much more efficient than alternative manual processes.
Volumes of transactions passing through the platform are already in the millions of pounds per week with numbers expected to rise in the new year when travel restrictions are lifted.
"The benefits are really on both sides," Da Re says. "The supplier can deliver all of their invoices using a single platform to all of the Abta members.
"On the agent side they work with many suppliers so they can get all of the information presented to them in a single place.
"So rather than 20 statements they receive everything in one platform and it takes care of all the reconciliation and balancing."
In the Abta partnership the association's bank account does all the clearing, but Travel Ledger will start to offer a wider range of payment options to direct debit like digital wallets.
Da Re said Travel Ledger operates like a Paypal for B2B invoicing in travel offering flexibility and transparency to any travel companies that need to exchange financial information.
And he said the firm is focussed on providing greater flexibility to travel agents, by facilitating that and integrating with back-office systems, as well as operators.
Ultimately Travel Ledger can enable operators to have bespoke arrangements for payment terms with agents based on their commercial relationships and credit agreements.
This opens up the possibility that the blockchain platform developed by  Travel Ledger,  with its added level of security could transform industry regulation.
The CAA has begun a consultation about the future of the Atol scheme which, essentially, is looking to de-risk from exposure following COVID and major failures like Thomas Cook.
The regulator is keen on travel firms separating client monies from working capital in trusts to ensure customers cannot lose out, but this would hit many financial models in travel.
Da Re said: "It's good that the CAA is consulting with the industry. We think there is definitely the potential to improve the processes to make it easier for everyone involved.
"We need to consider the financial impact that some of these regulations will have on the industry. And that's where hopefully we can play our part."