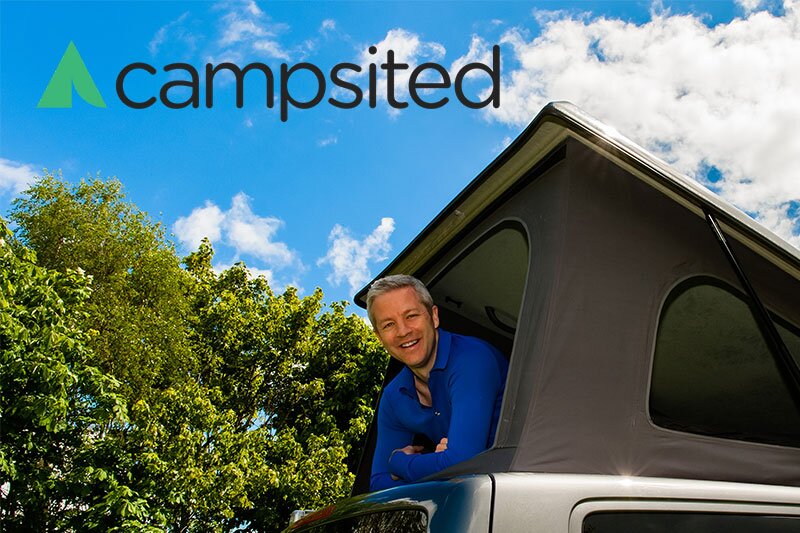 Company Profile: Campsited eyes growth as holidaymakers yearn for the great outdoors
Founder Finan O'Donoghue embarks on €2.9m funding round ahead of expected growth in 2021
Lee Hayhurst spoke to Finan O'Donoghue, founder of the Dublin-based camping holidays platform, as he prepares to raise more funding ahead of expected growth in 2021
The experience for most travel firms in 2020 was nothing short of disastrous but some sectors were able to eek good growth out of a largely curtailed summer season.
One of those areas was camping as many holidaymakers looked to book a last minute trip somewhere close to home amid the uncertainty surrounding overseas holidays.
Dublin-based Campsited is one of a number of online firms that have emerged in recent years focussing on bringing the largely offline campsite sector into the digital era.
Officially launched to consumers in 2015, founder Finan O'Donoghue said Campsited was due to have its "break through year" last year, and then COVID-19 hit.
However, he said he was "relatively pleased" with how 2020 went saying that from a small base it grew its business by 500% and would have trebled that had it been a normal year.
This year, he's being even more ambitious, targeting growth of 800% and embarking on a new fundraising round.
O'Donoghue, who left a career overseeing enterprise IT projects for the likes of Vodafone and Liberty Insurance to set up Campsited, aims to raise €2.9 million by in the end of Q2 2021.
This would be in addition to the €2.8 million Campsited has already raised from Motley Fool Ventures, Enterprise Ireland and private backers.
"Sixty percent will be invested in scaling the growth of the business in sales and marketing and the rest will be split between operations and on-going technical development.
"Our investment in development is now scaling down because we have done a huge amount in the last three or four years.
"The platform is now super-scalable, we could easily accommodate every campsite globally. One of the things we will consider is looking at the acquisition route to scale."
Like many travel entrepreneurs O'Donoghue founded Campsited after being frustrated when trying to book his own holidays.
Hailing from the southwest of Ireland he spent a lot of time outdoors growing up as he does now with his own family.
Having failed to find decent website on which to book a camping holiday he researched the market for six months and concluded it was poorly served from a technology perspective.
"I decided to fix that," he said. "The genesis of Campsited was back in 2014 when I had the lightbulb moment. I then started developing and designing it in my spare time."
The site was built around his own personal needs as a consumer of the product and O'Donoghue believes it is this focus on user experience that sets Campsited apart.
"The customer experience is a key differentiator and then the product offering and giving customers an end-to-end experience.
"We want to give customers what they need before during and after their stay."
There are around 30,000 campsites in Europe alone, O'Donoghue estimates, and less than 10% are currently available on existing platforms.
Today, Campsited has supply from 18 countries around Europe and is largely serving the UK, Irish and French domestic and outbound markets.
Germany, Italy and Spain are slated for launch in 2021.
But what Campsited is also focussed on is growing other product lines associated with camping, like ground transport and tours and activities.
The former has been powered through a partnership with fellow Dublin travel firm Cartrawler since the second quarter of last year.
The latter is a potentially lucrative partnership opportunity for Campsited and its supply partners who have never really monetised what their guests do while on holiday.
"We noticed that when you go to campsite receptions there were hundreds of flyers of things to do in the local area.
"So, we became the first camping platform to launch tours and activities. In quarter one this year we will launch campervan rentals and launch our first insurance product in Q2.
"Owners are looking to develop long term partnerships that can provide them with sustainable business over time in a relatively cost effective way.
"What's really interesting is, when we talk to them about having a camping platform that offers guests a variety of products and services, they love that idea.
"They see if they can help get those local providers on our platform it makes the whole experience a little bit stickier for our guests.
"When we have a critical mass in any particular town or region we can then start to create very detailed campaigns and landing pages for those regions."
This packaging up approach is an extension of the customer experience ethos on which Campsited was founded, says O'Donoghue.
"The idea really is to offer the facility to take these products as standalone or wrap them in to the holiday experience as they need."
A fourth iteration of the user front end is currently in development based on research data gleaned from its core target market.
Campsited has had particular success in establishing itself in France which, being one of the world's most developed commercial camping markets, gives it credibility, said O'Donoghue.
And with just 4% of campsite bookings coming through OTAs, compared to around 37% for hotels, he feels there is a huge opportunity to offer people their preferred way of booking.
"I never go direct. I'm trying to solve a problem for most people, not necessarily for those who prefer to do direct."
The size of the European camping market alone is estimated to be in the region of €11 billion to €12.5 billion while the outdoor tourism market overall is estimated at €70 billion.
With COVID continuing to disrupt the travel sector, prospects for 2021 are expected to revolve around strong regional and domestic markets throughout Europe.
"I think what will happen, because of the way countries are now with regards to COVID, there is going to be pent up demand building.
"June, July and August last year when the French campsites reopened were the best since the company was formed. We grew on average by 43% in each of those months.
"They will be in a much better place to open this year. What impacted last year was quarantine stipulations on the country of origin of the guests.
"That had an impact on outbound for France and that will determine demand for this year.
"Pre-COVID, camping and outdoors in general was experiencing exponential growth and I think that will be accelerated because of the pandemic.
"What we have seen in this period is people wanting to be outdoors more and generally appreciating the simplicity of it.
"We have spoken to people who have never camped in their lives and they have said I never realised it was such fun."