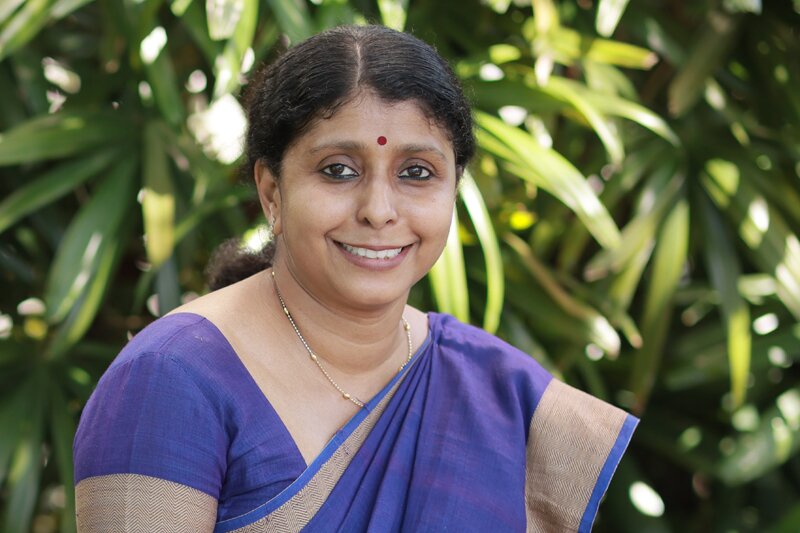 IWD 2022 Big Interview: 'Think equal' and 'define your own limits', says IBS Software's Latha Nair
Q&A with IBS Software vice president and head of service delivery Latha Nair to mark International Women's Day
As International Women's Day is celebrated, Latha Nair, vice president and head of service delivery at aviation sector specialist IBS Software talks about what has inspired her and hopes for an increasingly gender diverse workforce in both travel and technology
What does International Women's Day mean to you personally and professionally?
International Women's Day serves as a reminder to think "equal" and practice equality in all aspects of work and life.
It also reminds us of our responsibility to ensure we provide ample career building opportunities to everyone, regardless of gender and to evaluate performance based on merit.
My mother's influence has been one of the top contributing factors to my own career growth.
---
---
She has been the source of many important life lessons that have guided me through my professional life and instilled in me a positive spirit and a gritty resolve to face up to every challenge.
On this special day, I salute every woman, irrespective of the role they play in life or work, who strive to make a positive difference to their lives and others around them.

Why is it important for all companies to strive to have good gender diversity both within its workforce and among its leadership?
Business decisions are best taken with diverse thoughts and views; gender can no longer be a barrier for building businesses with people who have the right attitude and skills.
In our journey towards gender parity at IBS Software we are making good progress in corporate equality – 41% of our employees are women.
We believe that growth of our organisation is also through the growth of our people and the only underlying deciding factor is their performance.
How important is it for aspiring female employees to have female role models to look up to?
In a statistically male-dominated industry, if there is a female role model, it instantly creates a positive reinforcement that you too can achieve similar progress.
It's vital to be able to seek insight and guidance from leaders and senior colleagues who have travelled your chosen path ahead of you, without the fear of being judged.
For me, it's played a huge part in building self-confidence and overcoming self-doubt.
Who have been your role models in your career and what is it about their stories that you find so inspiring?
I'm hugely inspired by COO of Facebook, Sheryl Sandberg's quote: "In future, there will be no female leaders. There will just be leaders."
I believe, when that happens and is widely accepted, that's when true gender equality will be established.
At my organisation, I have been greatly inspired and influenced by many of my leaders who enabled me become a leader myself and also acknowledged me for who I am.
When I first joined IBS, I was one of the first 55 employees, so I worked closely with IBS Software Chairman, V K Mathews, who taught me that only can I define my own limits.
Throughout my time at IBS, I've learned the values and ethics of building business.
Is the technology sector doing enough to combat perceptions that may put women off aspiring to work in it?
While a lot has been done already, we can always do more to create an environment where women, and men, can succeed because of their professional skills and attitude without reference to gender.
At IBS Software, I was part of the 'Back from Break' programme, a hiring initiative to welcome back women professionals who had taken a career break for personal priorities.
As part of this initiative, we designed a personalised onboarding program and helped to build participants' confidence in returning to the workplace.
I'm involved with WE – Women Inclusive in Technology – an organisation for aspiring women leaders which believes in transforming women's lives and accelerating their leadership journey.
As part of this, I mentor upcoming women leaders in different aspects of their professional life – from hands-on advice in how to present ideas internally to supporting women emotionally, by listening and creating a bond.
As a senior female leader, how important is it that women who are appointed and promoted are accepted by their peers as being there on merit?
Women across the globe are well qualified and capable to achieve progress in their careers and assume leadership positions purely on their merit.
In a meritocratic culture, peer acceptance of women should be no different than for men.
For this, there needs to be an equitable and well administered framework to share and celebrate successful outcomes.
Women leaders should not wait for acceptance but should focus on building teams to create positive business outcomes.
In what ways do you think the travel industry would be totally different, if it had been built by women?
I believe that if women were the chief architects of the travel industry, the sector would have identified the need for introducing personalised travel experience for customers, as well as reaped the benefit of it much earlier in its evolution cycle.
The industry would also not need to implement gender diversity as consciously as we are currently, as this would have been established organically.
How do you rate the travel industry's record in terms of championing gender diversity?
I'm pleased that women are actively involved at all levels of the travel industry, from operational roles such as pilots, travel agents, hospitality staff through to senior leadership and C-suite.
As in any other industry, the further you move up the ranks of business, the more the proportion of women decreases.
The aviation and hospitality industries are making conscious efforts to promote gender diversity in the C-suite, and it is very encouraging to see women leaders at the top level.
However, there's always room for improvement and initiatives such as IWD are helpful in throwing the spotlight on such issues and celebrating accomplishments by women.