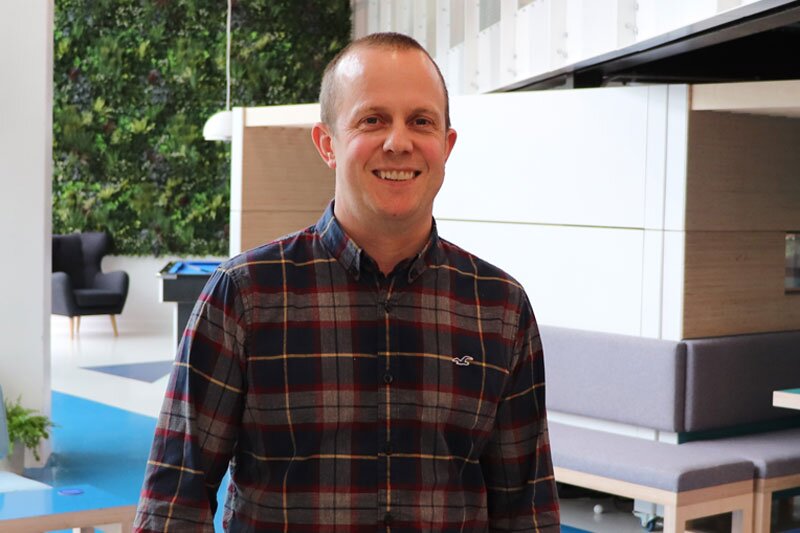 Big Interview: Why opinion is worthless when it comes to conversion optimisation
Lee Hayhurst speaks to Journey Further's conversion optimisation expert Jonny Longden about his approach to testing and experimentation
Lee Hayhurst speaks to Journey Further's conversion optimisation expert Jonny Longden about his approach to testing and experimentation
Too many decisions in web development in travel are based on opinions and assumptions, according to a conversion optimisation expert at digital agency Journey Further.
Jonny Longden, conversion director at the Leeds-based firm, developed his analytical approach to conversion optimisation while working at satellite TV broadcaster Sky.
---
More: Journey Further wins Wexas pitch as luxury specialist makes marketing strategy switch
---
He then went on to work in the hospitality industry where he was able to put theory into practice for a small hotel chain that he says saw a significant uplift in revenue.
Longden's arrival at Journey Further in April saw the agency launch a conversion rate optimisation, user experience (UX) and analytics service.
Now at Journey Further, which has specialist operator Wendy Wu, hotel chain De Vere and Attraction Tickets Direct as clients, Longden's mission is to bring his approach to a wider audience.
"Part of what I think is wrong with web development is there is too much opinion-based stuff going on," he says.
"People just do what they think is a good idea or some UX expert comes along and tells them this is best practice. You get better traction if you use experimentation and research.
"For whatever reason this is just not done in the travel industry, particularly in the hotel industry, not many people are doing conversion optimisation.
"Sometimes this is because they have very low volumes of traffic, otherwise it seems to be a cultural thing in the industry. It's just not taken hold."
Longden said the travel sector, more than general retail, is characterised by distribution networks meaning most firms are intermediated by a third parties.
This means they have to work out the cost of trying to drive up direct customer acquisition versus through intermediaries in the network.
"You are not just competing against other companies, you are competing against yourself and lots of other distribution channels," Longden said.
"If you could look at your conversion rate including all channels that fill your rooms or sell your holidays it would be much higher, but there's no way of getting that data.
"That's why it's about driving direct booking and making it cost effective. It's really about trying to understand the customer's total journey across different platforms they are looking at.
"If you do that you can start to understand that someone on your website is already likely to have viewed that product on other places they have been.
"In an ideal world you would have an attribution model that takes into account all these different platforms and can look at their contribution across the board."
It is taking an evidence-based understanding of the customer's shopping experience that enables a travel site to push certain offers or services that will get them to convert, said Longden.
Because travel is so heavily intermediated firms may drive up direct bookings but not necessarily improve cost per acquisition because that booking would have come anyway through another channel.
However, if customers can be upsold to a higher room type, or sold additional services, firms know that this is incremental revenue.
Longden said there is another strategic angle for travel related to understanding occupancy levels and the scarce inventory that travel firms sell and why product is, or is not, selling.
"At the end of the day if you are running PPC (Pay Per Click) and you are at maximum capacity you are paying for clicks that generate traffic that gets zero availability.
"You have to manage that from the point of view of being careful as you get to maximum occupancy. But if you have low occupancy levels in a particular city you have to look at the state of the market.
"Is it because demand for that city is low or because demand for that product is low? There are different approaches to marketing you would take in those two situations.
"You cannot rely on pull-based marketing and revenue management because demand is low and it's not going to find you, so need a more of a push-based approach like paid social or programmatic.
"It's about having a flexible and dynamic marketing approach that can change based on your different criteria.
"The range of marketing activities we will manage for a particular hotel or destination will be different to another one, and it will change over time."
Longden said it is vital that as much data as possible from every distribution channel is "mashed" together to give a full and automated understanding of the market and customer behaviour.
However, he says travel seems to be polarised between giants like booking.com – "the most sophisticated experimentation company in the world" – and smaller firms that do nothing.
"It's really down to the fact that travel firms do not necessarily have large centralised teams, particularly hotels.
"They have locations and they have managers and then a centralised team but that centralised team may not be particularly large."
Journey's Further approach with travel clients is to start by identifying what to test and the strategy aimed at what they should be focussing on optimising.
"Look at what you are actually optimising, and what are the levers you pull to do that and where are the opportunities to do that," said Longden.
"Identify what are the most impactful places you can do experimentation, then it's about going through a whole load of research.
"That's our unique proposition, a project management system programme to identify opportunities based on research data.
"It's designed to make sure you are doing tests that are the most likely to win first and maximise the impact of what we do. It's a very analytical and research based approach.
"Other companies take a best-practice approach which I do not believe in. Opinion is worthless."
More: Journey Further wins Wexas pitch as luxury specialist makes marketing strategy switch