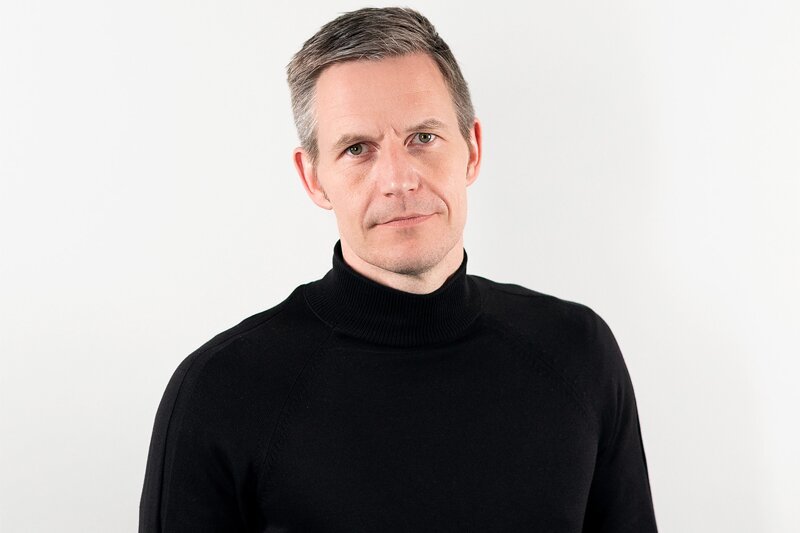 Big Interview: Trivago boss excited by Huawei deal as 2022 prospects brighten
Lee Hayhurst spoke to Trivago boss Axel Hefer about market prospects and a new partnership with Huawei
Lee Hayhurst spoke to Trivago managing director Axel Hefer at last week's World Travel Market about market prospects and an exciting new partnership with Chinese tech giant Huawei
Trivago's new collaboration with Chinese tech giant Huawei heralds a new era of technology collaboration with partners, the hotel price comparison boss Axel Hefer told Travolution.
Last month Trivago announced a deal that will see it develop a travel app on Huawei's AppGallery which has a global audience of 580 million monthly active users in more than 170 countries.
Speaking to Travolution at last week's World Travel Market, Hefer said, despite the controversy surrounding Huawei's links to the Chinese government, Trivago was happy to be supporting  one of the world's leading consumer device manufacturers.
Huawei is barred from working with US technology companies, so Trivago will support its efforts to develop digital travel retail experiences similar to those Google has built and Android mobile platform users are familiar with.
"We are based in Germany and as a country we have done business with the Chinese for hundreds of years," Hefer said. "Huawei is one of the biggest handset manufacturers on the planet. They're an amazing tech company.
"This particular debate [about Huawei] is not necessarily good for business or the end consumer. If they are building great product, and they do build very good handsets, they should be able to develop better software and we are supporting them."
As well as a Trivago-powered app the partners will jointly develop solutions for accommodation listings of the paid hotel search feature on Huawei's Petal Search and Petal Maps, which was due to go live on October 22.
Hefer said Huawei retains full control of the user experience at the front end while Trivago provides the connectivity to hotel rates in the back end.
"They control the consumer experience," he said. "It's interesting and exciting. This is all about economies of scale. If you do not have sufficient scale and sufficient pricing, your results are always going to be stale. You need to have a big volume of requests to have fresh prices in the system."
The Huawei deal is the "first and most visible" manifestation of a push by Trivago to exploit ways of using its technology and connectivity to develop service solutions for business partners, said Hefer.
Looking ahead at the market, he described prospects as "ying and yang" with a challenging winter approaching due to rising COVID infections, but prospects for from late spring and into the summer looking positive.
"The dark side is we are heading into winter in the northern hemisphere. It will get worse, infections will go up, we know that. What we don't know is how bad it will be in certain parts of the population and certain countries.
"What that will do to the overall public perception of travel, that's uncertain. That's why we are cautious for winter. On the other hand, looking into next year, everybody now knows that the summer is fine.
"Viruses are not so persistent in the summer and people are getting vaccinated. We are making progress there. We think by early summer, late spring, things will be basically back to normal with no restrictions in most western markets, but there's still the winter between then and now.
Hefer said Trivago continues to monitor the situation very carefully and is not entering long-term commitments as the ramifications of political decisions and assessment of the relative risk of COVID continues to impact on the travel sector.
Site traffic is up on last year but remains below normal levels as COVID regulations continue to create friction in the travel experience and act as a drag on the bounce back for city breaks, a key market for Trivago.
"Consumers are saying, let's leave it until next year. That's where people's minds are. A lot of people will not have taken a weekend break for a long time and are just focussing on the main summer vacation."
Trivago is ready with the sort of large-scale mass market consumer campaigns it is known for, but Hefer said ongoing lack of consumer confidence means it will wait for signs that sentiment is returning before activating them.
"What we have seen so far in the pandemic is that as an individual company you cannot change the market if the sentiment is not right. Either people want to travel and feel safe to do so or they don't You cannot spend against that as an individual company.
"It's not that different to last year. It's about making sure we are flexible and we have the right media spots available for the different markets and then let's test. If there's traction we are very happy to invest very aggressively, but if we feel that the timing is not right we will push back."
The traditional January peak booking period could be hit by uncertainty due to it coinciding with the peak winter infection period, but Hefer said he expects large scale TV advertising to come back after that strongly for the summer.
The challenge for Trivago, added Hefer, is that TV advertising has a four to six-month lead-in time, so creatives have to developed now anticipating what the market sentiment will be like then.
"We try to de-risk that by having different messages so we have the right one that's ready to go. If you go out with an aggressive price message, you have to consider if that is the right thing to do.
"It's clear that our value proposition is about price and that's more of a factor for city trips because you have the broadest set of options and partners providing rates for the same hotels.
"From that perspective we are facing a headwind in the market because city trips are under-represented in the recovery.
"You have a lot of friends and family travel, some business trips and leisure trips where you just want to relax, that's where package operators are traditionally stronger and where our value proposition is not that strong.
"With culture and sightseeing trips, you need the big museums to be open, the opera, the theatres in a way that provides the sort of experience that most travellers want. A lot of people do not like wearing masks.
"We expect the mix to return to normal next year and the vast majority of travellers will be ready to travel as usual, perhaps more so, because there will be a bit of a catch up going on."