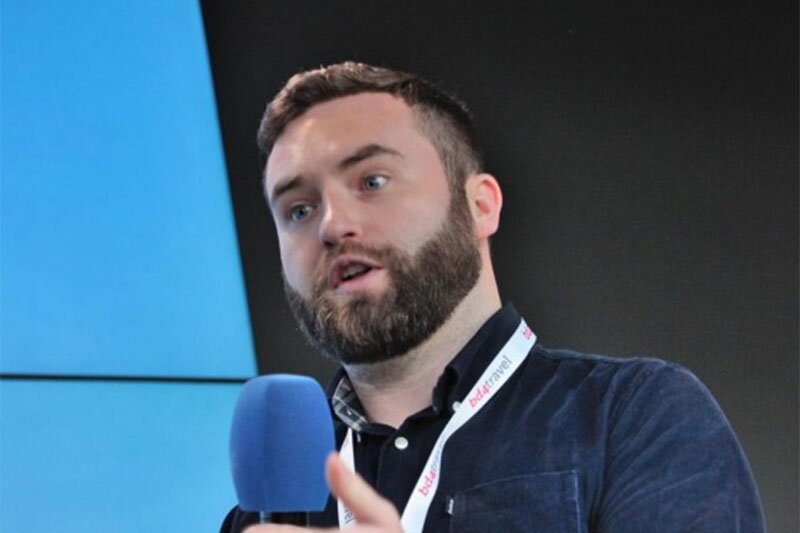 Big Interview: Tr10 pivots on monthly fee model for affordable travel websites
James Ratliff, head of client services at the Newcastle firm, tells Lee Hayhurst how it reacted to COVID-19
Newcastle-based website provider to small and medium sized businesses tr10 entered the market with a model to combat expensive ongoing costs.
Its affordable single up-front fee for a relatively simple search-only and, for a premium, bookable website was aimed at a long-tail of travel businesses yet to truly embrace digital.
Many either did not have a website, or others had invested in one a number of years back but found themselves saddled with an out-of-date site that would be costly to upgrade.
A pioneering API integration with Jet2 Holidays saw tr10's disruptive model gain good early traction, and then COVID-19 hit.
As with all businesses in the travel sector the sudden, and now protracted stop of travel, forced the firm to reappraise its approach and execute a pivot.
This has seen the model turned on its head, with firms now also being offered websites for a smaller upfront fee and a larger but still affordable ongoing monthly payment based on a set sign-up period.
James Ratliff, head of client services at tr10 Travel, said: "It seems to be going down really well, although it is contradictory to our vision at the start which was no monthly fees.
"But this is an opportunity for companies to spread out costs. This gives people the opportunity to digitise their business really cost effectively."
Ratliff said COVID-19 has prompted many travel firms reliant on the high street to take stock of their own strategies and take the plunge into a more digital future.
"Even though they are retaining their stores they are seeing this as an opportunity to say I might just be able to afford that small cost because it might have benefit," said Ratliff.
Tr10's new commercial model is to charge £500 upfront for a basic search-only site and £150 per month thereafter for a minimum of two years covering hosting SSL certification and reporting.
A bookable site comes in higher at £3,000 upfront and £375 per month. Tr10 is working on a bookable upgrade deal for free based on what clients have already spent with it on the searchable version.
The original model saw searchable sites offered for £2,500 with a £50 per month fee and bookable sites for £9,500 and £75 monthly.
Ratliff said some agents are investing government-backed COVID kick-start loans in their web presence so they are ready for when travel resumes.
"It means they can have a shop window for summer 2022, and hopefully 2021," he said. "We have tried to make it more affordable, but by going monthly we don't want to charge a lot more.
"We are trying to be really transparent with costings. It's more monthly, but we are trying not to make it about increasing our revenues but enabling people to access our services.
"We are still advocates for the high street. We do everything we can to direct people into branches and get in touch with call centres.
"In the travel industry, that's what consumers really want; they really love the face-to-face personal service travel agents can offer.
"We still advocate for that, but having that online shop window is definitely helping people."
Tr10 also offers clients a monthly analytics report on the traffic that comes to their website which it has made more accessible.
This gives the business valuable insight into how much traffic their sites have generated and what people are searching for so they can adapt their marketing to match demand.
The new monthly model will allow clients to access upgraded features for their sites and some ongoing minor improvements to the platform as they are made by tr10.
Following the initial 24-month period, tr10 will look at either reducing the monthly fee to cover hosting costs, add improvements to the site, or upgrade.
"We are trying to make it so people do not just get a stagnant online presence and they upgrade it regularly without having to invest a massive sum," Ratliff said.
For the developer, the model of ongoing guaranteed revenue and low costs of bringing on new clients works because it reduces reliance on securing big new projects.
Tr10, which works in other sectors as well as travel, will continue to work on "big exciting projects", said Ratliff, as demand requires.
He said some projects have been put on hold because companies have been forced to furlough staff, but it is ready to pick them back up when they return.
The firm has lost no travel customers during the pandemic and has recently taken on four new clients, taking the total to 20, that will go live over the next few months.
"People a doing a lot more research online, but where they can they will try to convert in store or over the phone," Ratliff said.
"Given the stresses people have gone through with cancellations quality customer service from a human will always be important."