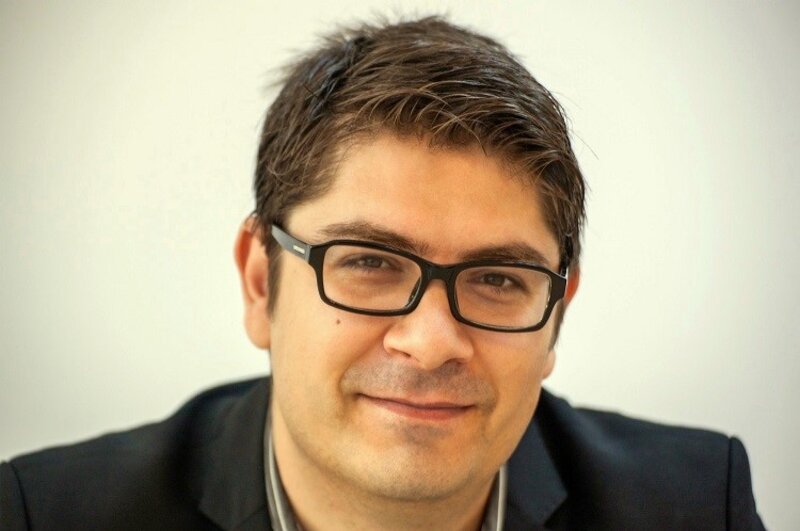 Big Interview: The flexible new paradigm for travel tech suppliers post COVID-19
George Dumitru of wbe.travel spoke to Lee Hayhurst about the pandemic impact
George Dumitru, founder and chief executive of Romania-based travel tech supplier wbe.travel, tells Lee Hayhurst that the coronavirus pandemic will change the way firms work with software suppliers 
When the travel sector hurts as it is during the COVID-19 crisis, an entire supply chain of partners also inevitably feel the pain, and that's no more true than of technology suppliers.
So how will tech developers need to react not just to the immediate shock of travelling being put on hold, but what now looks increasingly like a longer-term retraction of the entire sector?
For George Dumitru, founder and chief executive of Romania-based wbe.travel, the answer lies in finding ways to be more flexible in commercial terms but also in the solutions and products on offer.
Although the impact on travel is likely to see widespread failures, Dumitru sees potential opportunities for technology suppliers as brands look for partners and products they can trust.
"It's not easy for anyone this situation," he said. "We are a travel technology company and we are dependent on the travel industry."
Dumitru predicted a "paradigm shift" for technology firms, with those that have tried and tested products serving the market likely to emerge in better shape as firms scale back in-house teams.
And he said travel firms will need to adopt technology more quickly than before to speed up time to market, rather than spending time and resource honing systems and on bespoke development.
Doing your due diligence
This will require a more rigorous approach to procurement and due diligence because firms will not be able to afford to take a wrong step.
"This is tricky, because there are a lot of firms in the market with a lot of products and nice marketing," Dumitru said.
"But when you choose your software vendor your first criteria must be does it work, not cost, not because they are nice people or have nice marketing.
"There will be no time for proof of concept, you cannot spend time developing better versions, you will have to take it as it is, but make sure it works.
"It sounds obvious, but when you pick your vendor you will really need to make sure you pick them based on the response in the market. Has what they offer been proven?
"It's not difficult to find out. Use experts to do your due diligence. Try not to spend too much time on development. You need to be a travel company not necessarily a travel tech company."
Dumitru said as well as acting to secure the future of wbe.travel, the firm had to react to the COVID-19 lockdown by working more closely with partners to help them with their own challenges.
It changed pricing models and payments terms and kept in contact on a daily basis with existing clients, which he said has helped to strengthen relationships.
He said, with no bookings coming in, wbe.travel was able to switch the focus of its support to create new technologies required by clients to meet the challenges of COVID-19.
Surge in demand for self-service and automation
All development plans for business intelligence and analytics platforms were dropped in favour of self-support tools allowing clients to manage customer requirements with reduced headcount.
"We think after this period there will be huge demand from our clients for these self-support tools. OTAs are struggling because there are not enough self-support tools in the market," said Dumitru.
"They are spending a lot of money just to make cancellations and dealing with bookings that need to be changed."
Dumitru believes the shock of COVID-19 will see an acceleration of adoption and use of automated self-service tools as has been seen in the corporate travel sector ahead of the pandemic.
"When business travel comes back it will not be as big as before and because of that firms will need to adopt self-booking tools," he said.
"And we will see this in leisure travel because businesses will need to be efficient and operate cost effectively. This is something that the industry has to change."
Moving to cloud-based technology systems will also be crucial, said Dumitru, because these offer the sort of flexibility that companies will need in what is likely to be an unpredictable market.
And he said the focus for consumers will shift from TripAdvisor ratings and booking.com reviews to information on how hotels and destinations are complying with health and safety protocols.
Adapting to a new world
All players in the distribution of product will have to adapt, including bed banks, channel managers and DMCs, so that data can be passed on and be made available to retailers and consumers.
"Technology will need to get that information to consumers," said Dumitru. "APIs need to be flexible enough to adapt and allow people to filter in new ways.
"The technology will need to adapt for different categories of travel because people will be looking for social distancing, for apartments more than hotels, for family holidays.
"And if a hotel says I'm safe and clean someone needs to validate it and that comes down to whoever is distributing it on a global scale."
With the COVID-19 shut down forcing travel companies to adopt virtual working practices more flexible cloud-based solutions are likely to become increasingly the favoured option.
And Dumitru said the current crisis will only accelerate the development of artificial intelligence and automation in a sector that was already on the road to adoption.
"If you can automate you can start cutting costs," he said. "Previously companies had unstructured workflows and inefficiencies, but they didn't care because they had the revenues.
"Structured workflows are something we can provide and we are trying to optimise costs and increase revenues."
What goes up, must come down
Dumitru expects the tech supplier business model of service fees to continue, but that clients will be expecting more flexibility so they can scale up and down as required and react to further setbacks.
"There will have to be monthly retainers, travel companies will have to understand that. It's the duty of the technology company to support our clients as much as we can and we have our expenses.
"But we will have to be more flexible and dynamic. So if a client has a B2B business and decides to open B2C and after a few months decided to scale down B2B it needs to be able to downgrade.
"It's the same with traffic. If your model is cost per traffic you will need to make sure cost can go down, because usually it is only going up."
Dumitru believes in general medium sized companies with an ability to dial down their costs are in a better position to survive the pandemic than larger ones with lots of fixed costs.
And he said the future for technology talent in travel will be even more flexible employment with talent increasingly sourced globally and more informally on a freelance basis.
But he added: "You will need to make sure you have the management structure in place so you can use external professionals.
"You have to document more, and you will have tools sat outside of the company and you have to manage a remote team which is completely different than managing a physically present team."
Ultimately, Dumirtu believes COVID-19, while a challenge for all, will prove to be a verification of a business model wbe.travel has always had.
"We have always had the flexibility to do this," he said. "Now we are in a good position in the market and the industry will be more open minded to change.
"You will no longer have to travel to do face to face meetings to verify every single comma in a contract. More traditional cultures will adapt to digitalisation and we will spend less on travelling."