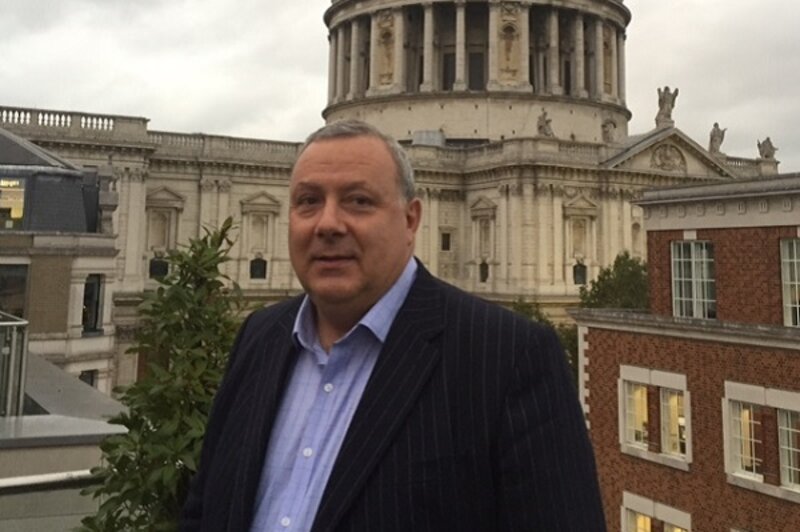 Big Interview: Start-up Tourhub fixes sights on becoming a major influencer
Lee Hayhurst spoke to chairman Laurence Hicks about a new travel brand built from scratch during COVID
Touring and adventure start-up Tourhub is emerging from the COVID-19 pandemic ready to take advantage of a rebound it believes will be fuelled by social media channels.
Chairman Laurence Hicks is at the helm of a lean but extremely experienced team of travel professionals driving the establishment of a brand built from scratch during the pandemic.
With former cruise.co.uk chief executive Seamus Conlon and Travelink architect Rhodri Evans leading on strategy and technology, Hicks says COVID gave it the time to develop the platform.
"I think we have done a lot in just over a year," Hicks said. "In some ways COVID was a blessing in disguise because it allowed us to develop the platform quicker and better."
Tourhub began the build of its OTA-style B2C website and a self-enrolment platform for long-tail tour operators in January 2020, completing it in June during the UK's first lockdown.
Now it has over 1,000 multi-day tour suppliers signed up including some larger names in travel like G Adventures, SAGA, and Intrepid among many small and medium sized operators globally.
In just over 18 months the brand has amassed just under one million Facebook followers and around 750,000 Instagram fans, an audience built organically with the help of influencer outreach.
Now, the sister brand of B2B aggregator TourHound has begun trials to drive bookings direct from Facebook as it prepares to introduce an influencer affiliate programme.
Hicks said over the last five years TourHound was successfully launched as an aggregator and lead generator with around 70 suppliers driving revenues of around £9 million annually.
However, it was felt the businesses needed to find new avenues and Conlon came onboard as a shareholder and investor to explore opportunities in B2C and to internationalise the business.
"We looked at the business and saw that we needed to be looking much bigger and broader and that we needed a transactional website.," Hicks said.
"We did not want to disrupt the TourHound business, so we set up a new business and completely started from scratch.
"We looked at where we wanted to be as a business and decided we wanted to be very much a technology business rather than just an agent.
"TourHound was very UK-centric and we wanted to go out to the long-tail of suppliers around the world and bring them on to Tourhub and sell their product Airbnb-style."
Hicks said the switch from his background in more conventional tour operating with the likes of Wendy Wu Tours, Hurtigruten and Inghams was "quite a leap".
"Getting Seamus onboard was great, because he has experience of both worlds. The idea was that he drives this transactional business which was just what we needed."
Tourhub has been developed to be social-first, with a very visual user interface designed to be intuitively Insta-friendly.
Hicks said: "You have to think out of the box these days in terms of distribution. If you look at social platforms it's all being driven by aspirational video content and imagery from influencers.
"We are trialling selling on Facebook bringing some operator content onto the social media platform and pushing people off onto a landing page to transact."
Many of the operators on Tourhub have been found by proactively reaching out on LinkedIn and the firm has a person dedicated to responding to posts on the professional networking platform.
Hicks said he is amazed at the breadth of niche product from suppliers he has never heard of, and said to assist with the enrolment process a Zoom appointment system has been established.
Suppliers have to upload certain documentation to meet requirements of the site and no operator goes live until they have been checked for things like health and safety and insurance certification.
"Before any operator is set live there is a pair of eyes on their product," said Hicks. "There is due diligence done and cross referencing with their own website."
For the consumer, Tourhub acts as a portal allowing users to chat directly with the operator and ask important questions. They aren't able to exchange emails and telephone numbers.
But Hicks sees potential in it also developing as a B2B partner – a white label platform for The Times newspaper's travel pages is poised to go live.
"We will manage that product for them," said Hicks. "Moving forward, we could effectively deliver that kind of opportunity for an agent.
"TourHound is already used by Advantage and Barrhead, sitting on their consumer interfaces and inquiries are funnelled to the agent.
"We could take that to the next level. That would be the natural progression, effectively acting like a GDS, bringing huge amounts of touring and adventure content into one place."