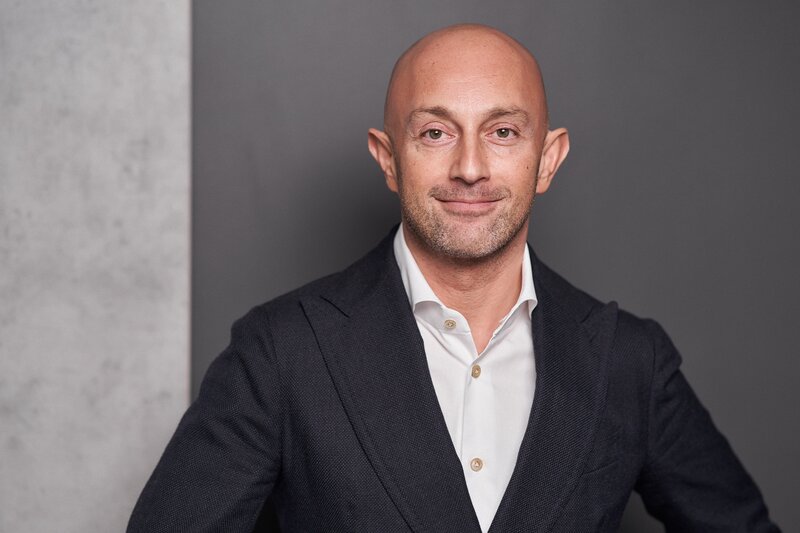 Big Interview: Inside the fourth largest consolidator in the US and its other brands
Travolution connected with Alex Weinstein, founder of Trevolution Group, to learn more about its quartet of brands
Trevolution Group comprises of four brands. What's the history behind these brands?
I started the business back in 2001 in San Francisco, operating as a travel agent from a rented garage where I sold airline tickets to expat communities, using ASAP Tickets website to attract customers. I was just a young immigrant who was hungry for success and soon realized that there was a niche to be filled – no one back then paid much attention to immigrant communities in the US in terms of travel. So, I purchased a few ads in local newspapers and sold flight tickets over the phone directly to other expats who were looking to fly back home to see their friends and family members. To me, the Visiting Friends and Relatives (VFR) sector seems like an obvious choice both due to my personal background and because it's a heavily underserved market.
Twenty years fast forward, Trevolution Group comprises two consumer brands – ASAP Tickets which specialises in providing the best flight deals that are not available online through personalized 24/7 customer support, and Skyluxtravel – an air ticket consolidator specializing in luxury and business travel internationally.
Our third venture, International Travel Network (ITN), operates as a United States-based consolidator, offering cost-effective solutions for airlines and business prospects for travel agents and independent travel managers.
This year, in spring, we launched our fourth venture, Dreamport – an innovative online platform that enables anyone, regardless of location, to be contracted as an Independent Travel Manager and earn income in the travel industry fully remotely. We offer an all-inclusive free training program and provide customer leads to initiate sales to those agents who use Dreamport. Dreamport is not just a business - many of our company's C-level executives globally, myself included, started our professional careers from scratch as travel agents and progressed within the company. Now we invite individuals from numerous locations to join, learn, and earn. With nearly two decades of experience in the industry, our business strongly values giving back to society, which is why this platform was launched. And this initiative is very dear to me.
Talking about the overall travel business - last year alone, our gross bookings amounted to $936 million, and to this day, our primary focus is still on clients in the VFR sector.
What does the Trevolution Group and its brands hope to achieve for its customers and what sets it apart from other operators in the market?
Trevolution Group has established itself as the market leader in the global travel business, specializing in the Visiting Friends and Relatives segment. Our group of companies builds, develops, and manages tech innovations and offers a variety of tailor-made customer service solutions across all our travel brands. What sets us apart from other travel companies is our strong focus on a call-to-book travel model with instant customer support in over 20+ languages worldwide. For us, customer excellence is a well-established approach that we continue to develop in combination with using new digital tools.
While previously focusing on sales in the US and Canada, since starting direct ticketing operation s in the Philippines in early 2023, it has quickly become the top-performing region globally for us across both the traditional leisure tourism and VFR segments. This year we also see over 60% increase in outbound sales. The Philippines is targeting to welcome close to 5M visitors from abroad this year, and we aim to cover a significant portion of that.
I am happy to see that our business results also show a solid 37% growth in travel operations across the Indian market. This, too, aligns with India's ongoing initiatives to strengthen its tourism sector. Thanks to our strategic partnerships, such as the one with Air India, we are now showing very continuous, growing results focusing on supplying the demand, increasing capacity and securing positions in this robust market.
We have also recently teamed up with the NDC aggregator AirGateway This means we are now able to provide our customers with the very best flight options that fit their travel preferences and budget and offer instant access to customized real-time travel content of over 15 global airlines, including several major carriers such as Lufthansa Group, United Airlines, Emirates and others. As a result of this partnership, we expect to sell over 20,000 tickets via NDC, and over 150,000 in 2024.
Back in June of this year, Trevolution Group also received the Green Partnership Certificate from long-term industry partner Lufthansa Group for its active support and commitment towards more sustainable aviation. We are one of the very first US-based consolidators that has purchased SAF and integrated it into its internal policy to offset the CO2 levels, reduce emissions by up to 80%, and offer more sustainable flying options.
It is clear that offering our clients the widest possible multimodal options is a future must - people are always looking to save their time and money, which is why we are currently working on our upcoming travel app, Dreampass, which will consolidate all our products into one product portfolio. This way, our clients will have an opportunity to receive an even faster and more convenient service.
These are just some of the initiatives and innovations we have introduced in the past year to continue improving our services and provide our global customers with the most advanced, sustainable and cost-effective travel solutions.
Trevolution Group is the fourth largest consolidator in the US, what is the key to this scale of success?
Travel consolidators function as bulk purchasers of airline tickets, who typically focus on catering to niche markets, like clients in the VFR sector, and are well-positioned to provide the discounts and flexibility that a particular niche audience needs. Among the major players in the industry, we rank as the fourth largest due to our substantial and increasing ticket sales volume.
I'd attribute our success to a pivotal moment back in 2006 when we signed a few important deals and expanded our services. Back then, we were just starting out and were relatively unknown in the industry. Today, we've grown into one of the largest travel consolidators, consistently increasing our ticket sales each year not only in the US but also across other global destinations such as Asia, the UK and beyond. We have also successfully launched in a number of new markets – Uzbekistan, Brazil, UAE, Italy, and have significantly expanded our headcount.
What innovation projects are the group working on to keep each brand up-to-date and relevant in the evolving market?
On top of the new travel products and initiatives already mentioned, Trevolution Group is constantly working on developing each travel brand to keep it up to date and be ahead of other major market players. We are in the process of launching Dreamport in new markets to share our industry expertise and know-how with even more aspiring travel entrepreneurs from around the world. It is an online learning management system that helps us grow professionals fully remotely.
We also keep developing our internal tools to grow and constantly motivate our multicultural team of travel agents. For example, with the help of Dyninno Group's Dreamcraft platform, which is designed specifically for our employees in the travel industry, we take gamification to the next level and incentivize daily tasks with points that can be redeemed for prizes ranging from the latest technical equipment to airline tickets to exotic destinations. Dreamcraft, for us, is both a motivational tool for employees and also a platform for airlines to collaborate with us - the airlines are interested in placements on our platform as it can incentivize the sales of their travel content.
What can we expect next from Trevolution?
For Trevolution, our next innovation is the launch of the Dreampass, a forthcoming mobile app developed to consolidate the entire product portfolio of the group, including our largest brands ASAP Tickets and Skyluxtravel. The travel application has evolved over the past three years.
The core idea is to enhance our customer's lifetime value by offering diverse services in a one-stop-shop app, from ticketing to financial services. Given our fintech expertise at the group level, the upcoming app will allow us to synergistically use all our expertise from different fields for the benefit of consumers. Our initial versions will focus on personal areas, bookings, and incremental products. Online ticketing and support will follow. Realistically, a valuable version for customers should be ready by the beginning of next year. We'll then continue to add more features and functionalities to it.
And very soon, we are also about to launch a new top-notch B2B service for our corporate clients. The development of such products marks a significant milestone for us in our quest for customer-centric innovations that we continue to develop to offer the best solutions across the global travel industry. Dedication to providing impeccable customer service is at the center of everything Trevolution Group does and every innovation we come out with, and that is our main focus for the next year and all the other years to come.