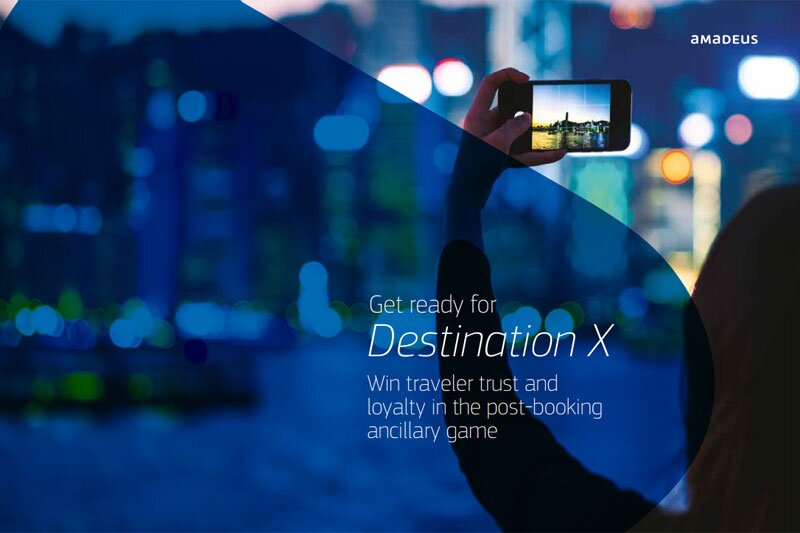 Big Interview: How the mobile experience can be the difference between traveller angst and super-satisfaction
Amadeus's EVP of mobile Michael Bayle tells Lee Hayhurst that he predicts the death of desktop
Amadeus's EVP of mobile Michael Bayle tells Lee Hayhurst that he predicts the death of desktop
Greater collaboration between travel providers to optimise customers experience on mobile can make the difference between super satisfaction and angst.
Michael Bayle, executive vice president of mobile at European technology giant Amadeus, says the modern corporate and leisure client views their mobile phone as their lynchpin when travelling.
Earlier this year, Amadeus surveyed the two million monthly users of its CheckMyTrip app for its Destination X whitepaper.
Bayle says the key finding was that 70% of respondents "really thought their experience was made or broken through opportunities delivered to them on their mobile device".
He added: "This could be anything from being alerted to as flight being delayed, being offered a transfer relevant to their destination, or suggestions of what to do in their destination.
"This is something that really enhances their travel experience. It's this kind of make or break service that subtly moves the dial between angst and super-satisfaction."
Bayle said the travel sector is seeing is more collaboration between suppliers and intermediaries in travel to provide this sort of joined-up service in what is a fragmented market.
This, for instance, is seeing transfers providers start to include flight data in their mobile experience giving users more opportunity to re-plan their trip in the event of delays.
"There is nothing worse than waiting to land at Heathrow and not having the ability to communicate with your transfer and the meter's running and you're going to be penalised."
Bayle said mobile promises the possibility of stress-free travel by offering simple services like information about how to navigate through airports that are unfamiliar.
The battle for all brands in travel is to become established as the trusted mobile experience that consumers turn to time and again.
Because there are many potential players will data about a customers' trip, including their agent, airline, social network, ground transport provider, even the airport, they can be inundated.
It's for this reason that mature mobile markets like China have witnessed the rise of the super app like WeChat, or OTA Ctrip's app.
Bayle believes the bulk of the commercial opportunities for travel firms on mobile come post-booking and in-trip.
"All the volatility is there and so you need an aggregation of your disparate events like your transfer to the airport, a lounge pass when you get there, or knowing where your luggage is or hotel."
But there may also be an emerging opportunity in the pre-booking phase of travel for tour operators to tap into inspiration using popular content sharing apps like Instagram, says Bayle.
He recalled United Airlines presenting a 'Shazam for videos' prototype at South by Southwest three years ago that recognised the destination in a video and presented air fares for getting there.
Bayle said brands that get the tone correct on mobile can overcome fickle loyalty in travel by presenting in their content a charisma the user can relate to.
"People will look at who the author is and if it's a trusted brand and they will respond affectionately if it's done right," says Bayle.
Even with business travel, the blurring of leisure and corporate means mobile uses are looking for their digital experience to be an extension of their own personality.
"It's a comfort to know what's immediately around the hotel or the office and what's in travel policy and what's not in policy."
In leisure travel, relevancy is the vital ingredient, but due to the infrequency of travel it is more of a "leap of faith".
Amadeus is deploying machine learning and artificial intelligence in CheckMyTrip to recognise patterns of behaviour so relevant recommendations can be suggested based on the data.
Bayle says in the future devices will becomes more intuitive and integrated into people's daily lives and habits.
Facial recognition, digital identities, voice and pre-programmed apps and services will allow tasks to be carried out without the need to type, maybe with just a facial expression, an emoji or command.
Although Bayle says there is a lot of "inertia" in travel because "no one wants to be first", he sees interesting things going in at the likes of airlines including KLM and in the Far East.
And he says 5G will be transformative. "5G will be able to handle the transmission of any live event. You can only imagine the kind of consumer experience you will get from a reception standpoint.
"In my office I have a huge poster that says 'the desk top is dead'. I have been saying that for five years. I'm a little shocked at how long it's taken but it's inevitable."
Whitepaper: Destination X, 2019. Are you ready? [External]