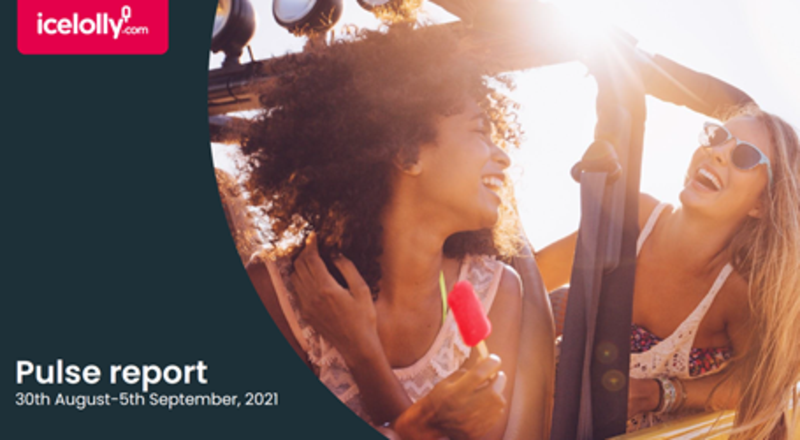 Icelolly.com Pulse: Booking values soar for 2022 as demand focus shifts
Weekly barometer of holiday demand in the UK sees spike in bookings for next year
The value holidaymakers are putting on their holiday plans for next year is being shown in the latest data from holiday comparison site icelolly.com.
The latest weekly Pulse tracker shows a shift in demand to winter 2021 and summer 2022 as this year's summer season draws to a close.
With summer 2022 searches accounting for around a third of the total, icelolly.com said bookings value differential between this year and next is growing.
On average the value of bookings being taken for 2022 were two-and-a-half times higher in the week to September 5 than 2021 bookings.
Chris Webber, head of travel deals at icelolly.com, said: "There's been a shift in search and bookings to later in 2021 and to summer 2022, with November and December 2021 travel both seeing search share increases.
"In bookings, it's summer 2022 that has seen the biggest increase as we move into the latter stages of summer 2021.
"Those looking to get away in September and October this year are favouring the likes of Majorca, Tenerife and Corfu.
"The difference in average booking value between this summer and next is also growing; summer 2022 bookings were on average worth two-and-a-half times the value of a summer 2021 booking."
December 2021 saw the biggest percentage increase in search share, week on week (+41%) while October and November 2021 also had increases of around 30%.
This saw Share by season for the week end at: summer 2021, 49.2% (+1.9%), winter 2021/22, 16.6% (+3.7%) and summer 2022, 32.3% (+1.4%).
The Canary Islands that feature in the top 10 all grew search share, with Lanzarote the biggest gainer up 20%.
As expected, with Turkey not being upgraded to Amber there was a significant drop in share of search for Antalya and it fell out of the top 10.
Outside the top 10, Croatia was the biggest search share gainer (up 32% week-on-week). Dubai's share increased 16%.