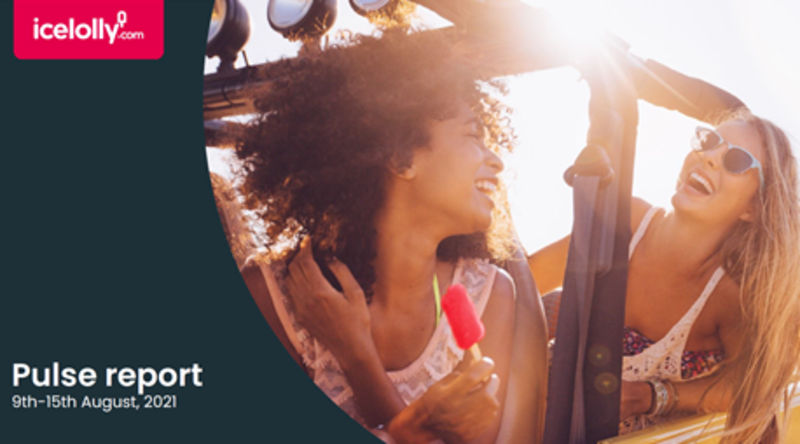 Icelolly Pulse: Summer demand cools but season remains most searched
Latest insight into activity on holiday comparison site as school holidays near end
Summer holiday demand is waning as the last few weeks of the school holidays loom, although summer 2021 remained the most searched for period last week.
Icelolly.com's latest weekly Pulse search and booking trends report reported that the period saw a 6% decline in search share to 59.4% in the week to August 15.
Share is moving away from August as the month progresses and holidaymakers rule in or out a last minute getaway to sunnier climes.
April 2022 share was the biggest mover, increasing close to 25%. The week saw winter 2021/22 on 10.8% search share (up 1.7%) and summer 2022 on 27.4% (up 3.6%).
Tenerife topped the most-searched destination list, with the second-biggest week-on-week share increase. Lanzarote and Gran Canaria also increased share by a similar amount.
Corfu lost close to 20% of its search share, week-on-week, as it dropped out of the top 10.
Chris Webber, head of travel deals, icelolly.com, said: "Tenerife, Majorca and Costa Blanca were the most-searched destinations and were three of the top four most-booked, too.
"Green list country Malta – which saw a drop in search share week-on-week – was the third most-booked, with all bookings for summer 2021 travel.
"Around six in 10 searches were for summer 2021, though there was share growth for winter and more so for summer 2022.
"In UK search, there has been a rise in searches for travel within a week from search date, with many looking to get away before the end of the school summer holidays."