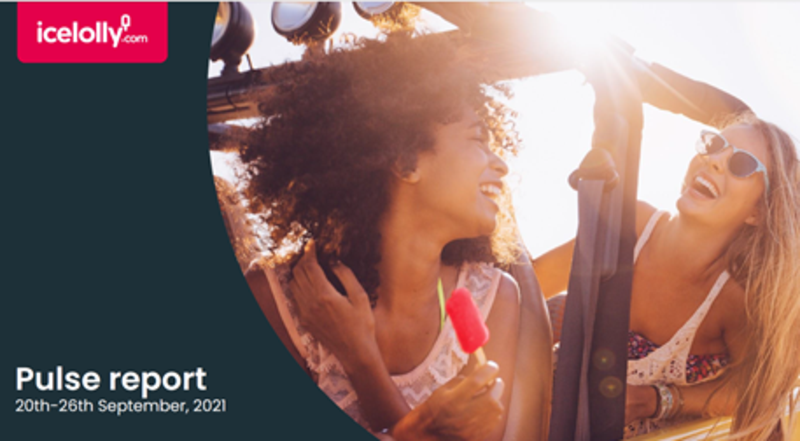 Icelolly.com Pulse: Winter departures see growth as summer season ends
The departure period now accounts for over a quarter of all searches on holiday comparison site
Holidaymakers are shifting their focus on hopes for some winter sun, according to the weekly demand tracker from comparison site icelolly.com.
The site's Pulse report reported that October 2021 continued to be a focus for travel, accounting for nearly four out of ten searches.
But winter search share has increased and January 2022 travel entered the top 10 most-searched for departure month. January saw a 26% increase in search share week-on-week.
Share by season in week to September 26 stood at summer 2021 39.1% (-8.8%), winter 2021 25.2% (+3.1%), and summer 2022 28.4% (+0.9%).
Costa Blanca was the biggest gainer of search share among the top 10 most popular destinations, up 11% week-on-week.
Outside the top 10, Egypt and the Paphos area of Cyprus both had increases in search share of close to 25%.
Malta and Madeira, which were recently among the top 10 or just outside when classed as 'green list' destinations, both saw search share fall by around 20%, week-on-week.
Chris Webb, head of travel deals at icelolly.com, said the focus is shifting to the winter as the summer period fizzles out:
"As we head towards the final weeks of travel for the summer 2021 season, we're seeing a mix of people still looking to get away soon (around 40% of searches and close to 50% of bookings are for September and October) and a growing movement to those looking for winter 2021 travel.
"Share of search for winter 2021 travel is up to a quarter of all searches, while bookings for that travel window account for close to a third of all bookings.
"Tenerife is popular across all travel windows, with the Canary Islands together the destination for more than 35% of bookings."