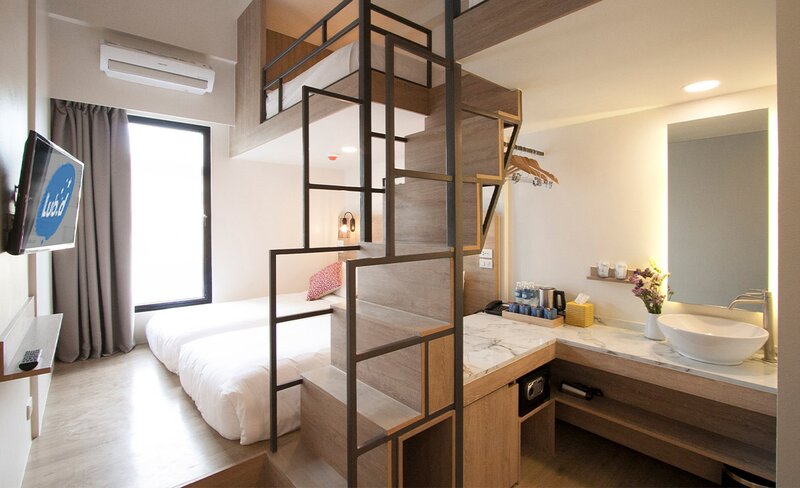 Hostelworld hails 'strong recovery' with first-half losses down 50%
Sales hit 59% of 2019 pre-pandemic levels with higher booking values
Losses at Hostelworld halved in the first half of the year due to a "strong recovery" in travel demand.
The OTA reported an adjusted loss of €5.2 million against €9.7 million in the first six months of 2021.
Net revenue came in at €28 million, an increase of 866% driven by pent up demand as travel restrictions eased resulting in booking levels improving to 2.1 million from 300,000 a year earlier.
Bookings reached 59% of equivalent 2019 pre-pandemic levels with higher booking values.
The company said it was "well positioned to invest to accelerate growth and subject to no further deterioration in the macroeconomic/geo-political backdrop".
Hostels in Belarus and Russia have been removed "temporarily" from the platform due to the ongoing conflict in Ukraine.
Chief executive Gary Morrison said: "We are encouraged by the strong recovery we have seen in the first six months of the year across all demand segments and destinations, which demonstrate the ability of our business to capture pent-up demand as the travel market returns.
"In particular, booking demand into Europe, our largest destination in 2019, remains strong with our top markets in southern Europe exceeding 2019 levels.
"We also witnessed booking momentum slowly returning in Oceania and Asian destinations from a very low level in January, with booking demand in June at 43% of 2019 levels.
"Finally, long-haul bookings have reached 75% of 2019 levels in June, with trips from the US and Canada into European destinations above 2019 levels."
He added: "As we look to the future, we remain confident that our loyal customer base has the flexibility, the means and the desire to travel and meet other like-minded travellers as travel restrictions continue to ease."