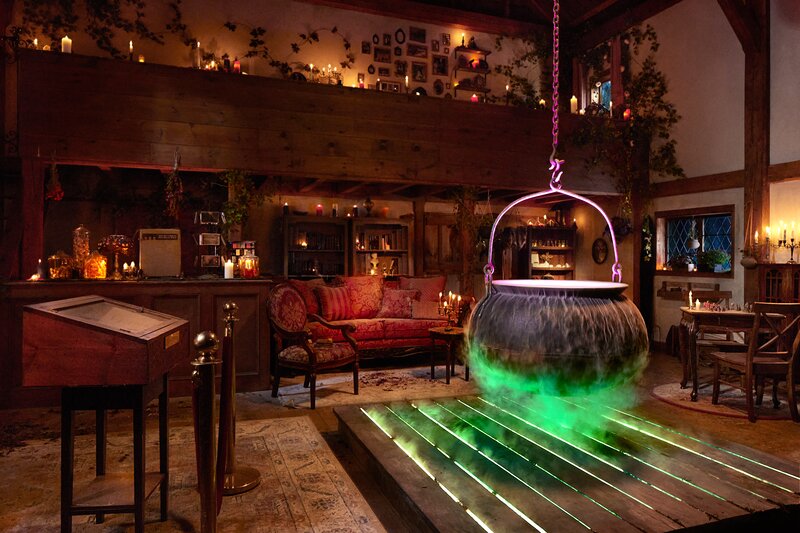 Airbnb celebrates Halloween with opening of bookings to Hocus Pocus Salem house
Customers will be offered one-night stays at the Massachusetts property and visits to local haunted locations
by Aidan Poole
Airbnb has opened bookings for one-night stays at a re-creation of the Hocus Pocus cottage in Salem, Massachusetts.
The cottage, fully furnished in the spirit of the film, will host two guests on October 20 for $31 in celebration of Halloween.
The experience includes the chance to explore Salem's rich history with visits to nearby haunted locations and a screening of Hocus Pocus 2, streaming on Disney+ starting September 30.
Airbnb said guests will also be able to "try their hand at enchantments enshrined in the ancient spell book that guided the sisters in all their mischief."
The listing will open on Airbnb starting October 12 at 1 pm EST.
Kathy Najimy, who plays Mary Sanderson in the films, said: "We all know that the Sanderson Sisters' story might not have ended when we turned to dust, nor did our shenanigans.
"What better way to celebrate the season than to host guests at the trio's historic haunt for a night they'll remember for years to come?"
Airbnb will also make a one-time donation to the Boys and Girls Club of Greater Salem to support the historic city's youth.
The cottage stay requires strict adherence to relevant COVID-19 protocols.