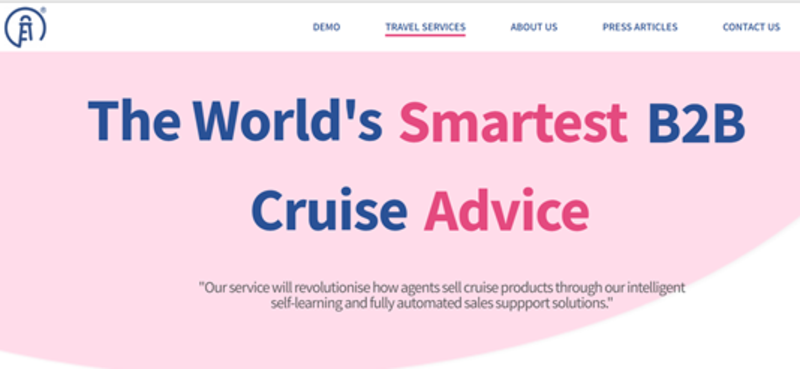 Cruisewatch partners with Luxury Cruise Connections for AI-driven analytics
The technology will support the Virtuoso global network member to double its workforce over the next year
by Aidan Poole
Cruise technology developer Cruisewatch has agreed to power Miami-based Luxury Cruise Connections (LCC) with artificial intelligence-driven text and voice analytics.
LCC is one of the largest cruise providers within the Virtuoso global network of luxury travel, and this tie-up will see the firm use Cruisewatch's solution to analyse call centre data.
Cruisewatch's technology will help LCC to double its sales team over the next year, accelerating the brand's current growth of 40% a year.
Hannover-based Cruisewatch was founded in 2016 and was given $1 million in funding between German investors and state-backed grants in 2021.
Markus Stumpe, founder and chief executive of Cruisewatch, said: "We have developed technology which applies the most up-to-date artificial intelligence algorithms to call centre data.
"This covers inbound and outbound calls as well as any email correspondence between advisers and clients.
"We analyse the captured data so the management gets access to a dashboard and via API from which they can identify patterns and respond accordingly."
Carlos Edery, co-founder and chief executive of Luxury Cruise Connections, said: "The fully automated and cruise specific analysis allows us to optimize our call centre activities based on what is actually happening in our call centres rather than what we think is happening.
"We can build a clear picture of how best to address customer calls and resolve issues seamlessly.
"It is a winner from day one because the productivity and efficiency benefits already built into the algorithms learn on the job and get better the more we use them."
He added that his firm plans "to use the data via API to trigger marketing, sales and operation automations within Salesforce as well as its customer created applications."
Stumpe added: "This latest win gives us a significant footprint within Miami, the biggest cruise market in the US.
"The joy of AI is that once we've installed our products they will learn as they go and get better with every interaction.
"Win-win is an overused phrase in travel tech but AI really does improve call centre efficiency and increase sales while also giving travellers the options most aligned to their needs.
"We are delighted to welcome LCC on board the Cruisewatch family."