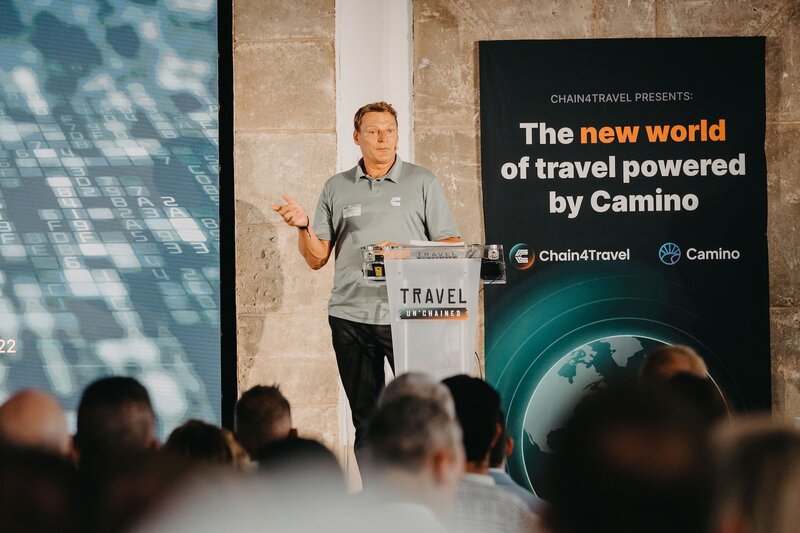 Chain4Travel secures financial backing for its Camino crypto currency
SH Financial will support the new blockchain network with equivalent value in US dollars, British pounds or euros
Travel blockchain start-up Chain4Travel has announced that SH Financial will provide currency backing for stablecoins for the Camino network it is developing.
The division of Stanhope Financial Group of Ireland will support the crypto currency with 100% of the equivalent value in US dollars, British pounds and euro's.
Stanhope Financial Group is a global provider of digital financial and payment services, headquartered in Ireland with subsidiaries in Europe (Lithuania) and Dubai.
Chain4Travel said through those subsidiaries, UAB SH Financial and SH Digital (Europe) UAB, the group has appropriate banking connectivities and regulatory authorisations including an Electronic Money Institution (EMI) licence and Virtual Asset Service Provider (VASP) registration, enabling the group to offer payment services and issue electronic money and stable coins.
For the Camino blockchain, SH Financial will launch three stablecoins with counter values in dollars, pounds and euro's. With these virtual (digital) assets, the travel industry will be able to trade and pay for products and services within the shared blockchain network at stable countervalues.
The stablecoin value will be secured by SH Financial at the National Bank of Lithuania in accordance with European law, meaning that for every stablecoin in use on Camino there is a FIAT counterpart in a secure EU regulated bank account.
Chain4Travel said: "Stanhope issued stable coins are therefore truly stable, as opposed to algorithmic or other non-FIAT-backed stablecoins that are commonly used in the virtual asset (aka crypto) space.
"The advantage of virtual tokens when trading in the decentralized network is that the means of payment works globally via Camino with minimal effort and/or fees.
"It is easy to send and receive once B2B senders and recipients have set up a digital wallet. Camino's blockchain technology also ensures cryptographically secured, tamper-proof transactions."
Chain4Travel envisages stablecoins will be used when a tour operator as a buyer wants to purchase a travel service such as a hotel room in the shared network.
To do so, Stablecoins will be exchanged a FIAT currency at SH Financial to make the payment. The seller or hotelier can leave the stablecoins in a crypto wallet or exchange them for a FIAT currency.
Ralf Usbeck, chief executive of Chain4Travel, said: "Stablecoins will become elementary components in the Camino network especially for the B2B business, as these ensure firmly calculable prices and are one hundred percent secured by FIAT currency.
"SH Financial is a trustworthy partner with a tourism background on European soil, with a global banking network."
Mohit Davar, co-founders and board members of Stanhope Financial Group, added: "Our strategy is to act as the bridge between innovative solutions and traditional regulated financial service rails.
"The Camino blockchain perfectly fits within that strategy, and as a dedicated secure network for the international travel industry, offers a first-class basis for successful travel services trades.
"The fast and convenient transactions will significantly reduce the administrative effort of tourism transactions."