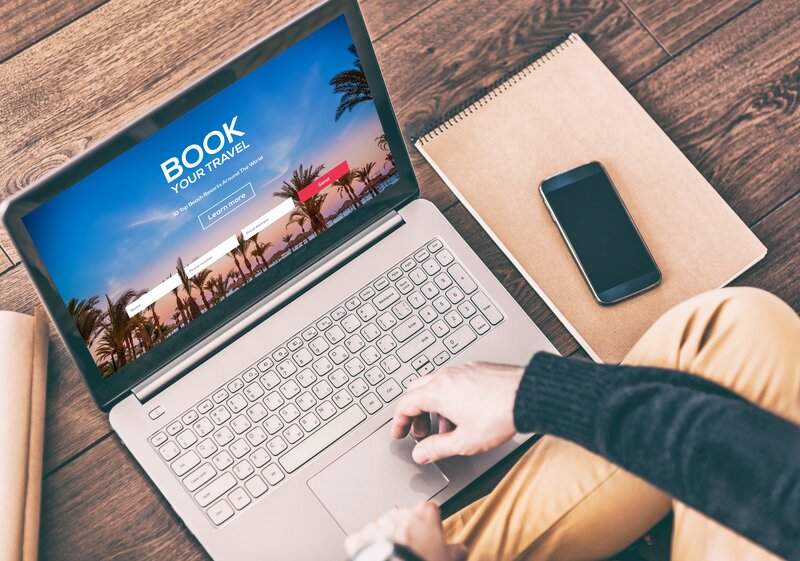 BR-DGE research reveals 1 in 10 fund travel with flexible payments among holiday demand
10% of those surveyed said they pay for their travel with BNPL or instalment options
Payment orchestration provider BR-DGE has revealed new research showing "strong demand" for package holidays among UK consumers, despite the cost-of-living crisis.
Analysis of data from the Office for National Statistics by BR-DGE calculates that UK consumers are set to spend £40.9bn this year on package holidays both at home and abroad.
This is 94% of pre-pandemic levels in 2019 when Brits spent a total of £43.5bn on package breaks, which they say highlights the continued recovery for the travel sector following the pandemic.
In June 2023, UK online searches for package holiday deals increased by 31% month-on-month, showing travel demand growing ahead of the busy summer trading period.
Friday 9 June was the most popular day for package holiday searches during June, as UK temperatures hit 30C and the UK Health Security Agency issued an extreme weather warning.
BR-DGE also had a survey conducted on their behalf, of over 1,2000 consumers which showed the trend is set to continue, with two-thirds (65%) of UK holiday goers reporting that they spend over £1,000 a year on travel holidays.
More than a fifth (21%) of those who purchase travel use their credit and debit cards for transactions.
More consumers are turning to alternative payment options to fund getaways and travel, with 1 in 10 UK holiday goers (10%) paying for their travel and holidays with BNPL or installment options. This then rises to nearly 1 in 5 (18%) among millennials.
The survey also found that 42% of respondents said that they would be open to using alternative payment methods such as Buy Now Pay Later in order to buy holidays in the future.
Emily Whalley, travel specialist at BR-DGE, said: "The UK travel industry is reaching a tipping point as travel demand is soon set to bounce back to pre-pandemic levels.
"Travel firms are seeing positive momentum as consumer demand for hassle-free holidays remains robust, despite disposable incomes being hit by the increased cost-of-living.
"We continue to see holiday goers looking for value and flexibility, seeking out discounts and deals for quick getaways and greater personalisation at the checkout via new payment methods.
"This data further shows the value of creating bespoke payment workflows and checkout experiences that align with different consumer habits so that holiday goers are supported throughout the customer journey.
"For travel providers, this highlights the importance of delivering an end-to-end frictionless customer experience in order to drive loyalty, protect margins, and deliver a first-class holiday for all.