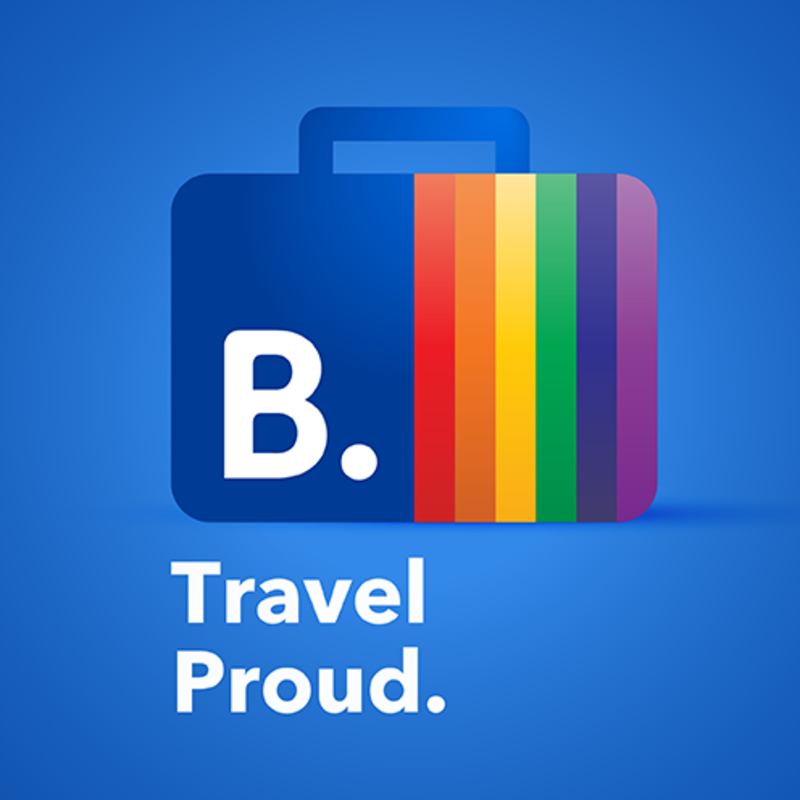 Booking.com study sheds light on 'less than welcoming' experience for LGBTQ+ travellers
The global OTA has conducted its 'most extensive survey' ever of attitudes among the LGBTQ+ community
Research by Booking.com has found nearly three quarters of LGBTQ+ travellers report having experienced "less than welcoming, or uncomfortable" experiences while on holiday.
The global OTA says it conducted its most extensive study ever into LGBTQ+ traveller attitudes in 25 countries.
It provides insights on concerns and travel preferences, past stay experiences, current realities, and hopes for a more inclusive travel future
The study found high levels of support for LGBTQ+ owned businesses or those shown to be inclusive with 62% saying they are more likely to book with brands that are making an effort to support the community.
Nearly half (46%) of LGBTQ+ travellers said they have experienced discrimination while travelling, either through being subjected to stereotyping (26%) being stared at, laughed at or verbally abused by other travellers (13%) and/or locals (16%).
Booking.com said "it's not surprising that LGBTQ+ travellers face the added complexity of navigating a trip from selecting a destination through to the activities they take part in".
Just over half of LGBTQ+ travellers said being part of the community impacts the decisions they make when planning a trip.
When selecting a destination, 61% report they have to consider their safety and wellbeing as an LGBTQ+ traveller.
And nearly half (43%) felt destinations on their 'bucket list' are determined by their being a member of the community, while 47% indicated it impacts the activities they chose when away.
Booking.com said as a result, the LGBTQ+ community is increasingly looking to travel with brands that clearly communicate where travel is inclusive and listen to the needs of the community - such as indicating when businesses are LGBTQ+ owned.
More than half of LGBTQ+ travellers (48%) were found to be likely to seek out attractions or activities that are tailored to the community.
The same number (48%) also research accommodations, brands, and experiences ahead of booking to understand the role they play in supporting the LGBTQ+ community.
The Booking.com study found LGBTQ+ travellers are eager to connect with other people in the community as well as destination's history, and attractions when on holiday.
"Showcasing where vibrant communities exist and LGBTQ+ history is celebrated and accessible is a relatively untapped area of the market," the OTYA said.
"Indeed, 65% of LGBTQ+ travellers are more likely to travel to a destination that celebrates its local LGBTQ+ community and history.
"Over half (51%) are more likely to choose travel that allows them to learn more about the historical aspects of the LGBTQ+ community in their chosen destination."
The firm added: "Personalisation is one way the industry can better respond to the LGBTQ+ traveller's needs.
"Of those surveyed, 31% would like more tailored recommendations for their preferences and interests.
"A further 36% would like additional information shared on the LGBTQ+ status of the location, including local laws, religious sensibilities, clothing mandatories, and LGBTQ+ hate crime stats.
"Three in 10 (33%) would like to see filters that allow them to identify properties that offer a positive experience for LGBTQ+ travellers."
Arjan Dijk, chief marketing officer and senior vice president at Booking.com said: "At Booking.com we believe the industry is uniquely placed to support everyone in experiencing the world as themselves, always.
"From searching and booking accommodation, to planning trips and looking to support local LGBTQ+ owned or supportive businesses, there's an opportunity for the industry to enable, inform and support the LGBTQ+ community to travel the world and experience different cultures. The potential is largely untapped.
"And as a gay traveller myself, I've faced barriers to travel and discrimination but have also witnessed progressive change over the years. By taking action to pave the way for a more inclusive industry, we hope to set the stage for wider change that will up the standard of travel for everyone."
Booking.com is promoting the opportunities and advantages of a more inclusive approach to travel under its Travel Proud initiative.
In August 2021, the firm launched Proud Hospitality, a multi-lingual training programme for suppliers which now has more than 10,000 Proud Certified properties across 95 countries and territories, including more than 1,400 in the UK.
Developed in partnership with HospitableMe, the goal of the 75-minute online Proud Hospitality training session is to help hospitality professionals understand the challenges and barriers that the LGBTQ+ community face when travelling.
The training is available free of charge to all Booking.com property partners and includes access to additional resources, such as a Travel Proud Customer Toolkit, which Proud Certified properties are encouraged to make available to all guest-facing staff so that they can provide a welcoming experience to their LGBTQ+ guests.
Proud Certified partners receive a Travel Proud badge on their property page. A selection of cities with multiple Proud Certified properties are showcased on a designated Travel Proud page, where travellers can learn more about the initiative, as well as find and book certified properties.