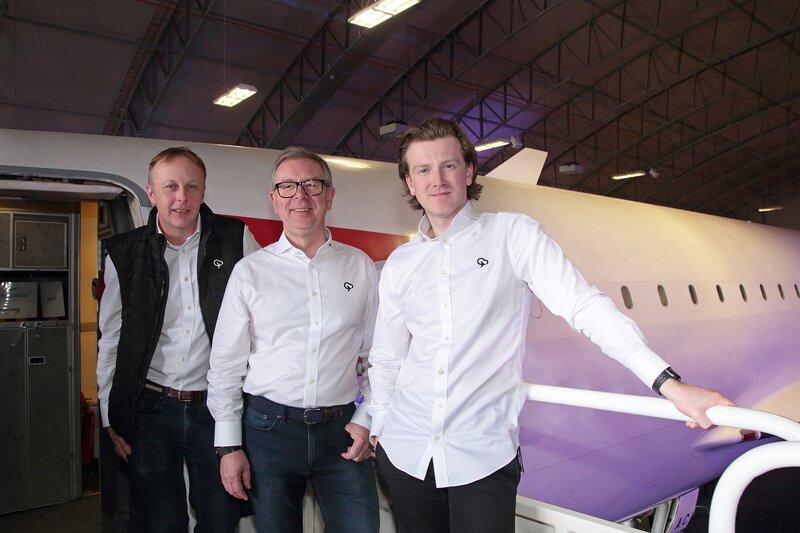 Airport management platform AeroCloud raises $12.6m Series A
The British firm aims to expand to 100 customers this year by growing presence in Europe and the US
Airport management platform AeroCloud has completed a $12.6 million Series A funding round led by Stage 2 Capital.
I2BF Global Ventures, Triple Point Ventures, Praetura Ventures and Starburst Ventures also joined in the round along with existing investors Playfair Capital and Haatch.
The Praetura and Haatch commitments to the round were supported with additional investment through the Regional Angel Programme by the British Business Investments. The latest investment means AeroCloud has now raised $16 million in total.
The firm was founded by chief executive and former professional racing driver George Richardson and chief technology officer and airport operations innovator Ian Forde-Smith.
It uses AI technology to make complex airport management more efficient and coordinated and to operate at full capacity by optimising passenger processing, check-in and bag drop.
AeroCloud is currently focused on small to medium-sized airports which are often dependent on either Excel spreadsheets or inflexible, unwieldy and expensive legacy software to run their operations.
The firm has grown to serving 42 customers in less than three years, including Manchester Airport and Eindhoven Airport in the UK and Europe and Tampa International Airport and John Wayne in the US.
Today, its software processes more than 150 million passengers annually. The Series A funding will enable AeroCloud to scale up, with plans to double the team of 40 by the end of the year at its base in Macclesfield and offices in London and Florida.
It is targeting hitting the 100 customer mark in 2023 by growing its presence in North America and Europe, as well as delivering new product launches based on machine learning, AI and self-service.
Richardson said: "The airport industry has had a difficult few years, which has only increased the need for a scalable, intelligent platform like AeroCloud.
"Before we launched AeroCloud, airports were forced to use legacy technology that was difficult to scale and barely fit for purpose.
"Now, it takes only 24 hours for an airport to onboard onto our platform and within two weeks, it's already driving efficiency and operation gains.
"In fact, AeroCloud's technology is so easy to use that it supports millions of operational decisions a day and doesn't require anyone to be on-site.
"Raising capital in this market has been tough but I am delighted with the results owing to our strong growth and impressive team. It's been an incredible few years building this business and I am looking forward to seeing what the future holds which I am sure will be very exciting for airports globally and our investors."
Liz Christo, partner at Stage 2 Capital, said: "In only a small time, AeroCloud has become the definitive operating software for small to medium-sized airports.
"Each module is so critical to running an airport's operations that good enough is not an option, it has to be perfect.
"George and Ian have built an impressive team dedicated to delivering an amazing customer experience, and we can see that it's working with airports across North America and Europe signing multi-year contracts and putting their confidence in AeroCloud.
"I'm excited to work with the team to accelerate their growth in the US and support George and Ian as they build a generational software company."