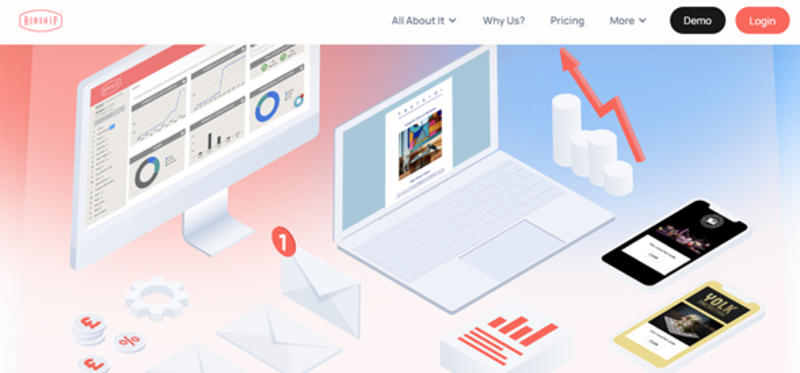 Digital loyalty specialist Airship joins Zonal after partnership leads to acquisition
Partnership gives the Sheffield-based firm a springboard in the UK and US markets, says chief executive Dan Brookman
by Aidan Poole
Hospitality software provider Zonal has acquired the digital loyalty firm Airship, including the Airship Customer Relationship Management (CRM) and Toggle platforms.
The acquisition builds on a pre-existing relationship between the companies, who already share 100 customers that will benefit from further integration to drive visits and pre-visit revenue in the hospitality industry.
The integration will allow operators new ways to increase profits while giving consumers a smoother experience. Dan Brookman will remain as chief executive of Airship, based at the firm's Sheffield office with his team.
Stuart McLean, chief executive of Zonal, said: "Over the last three years Zonal and Airship have enjoyed a very successful partnership and we are all very excited to welcome Dan and the team to the Zonal family.
"This move will further integrate our products and represents a huge opportunity for our customers, who will benefit from the data-driven, business-building, and revenue-driving benefits that this integration will bring.
"Teams across both businesses will be working hard to bring the benefits of this new partnership to customers old and new and we are all looking forward to building the business together."
Brookman said: "This is a fantastic opportunity for the next stage of our growth. This new partnership with Zonal gives us a springboard in the UK and US and I'm really excited to see what we can achieve together.
"Between our products and our collective integrations, we have some great tech and are committed to put our customers' customer at the centre of that. We want to really push technology to help operators drive revenue growth.
"The flow of customer data is richer than ever, and the possibilities for personalisation, automation and revenue recognition will revolutionise hospitality marketing."