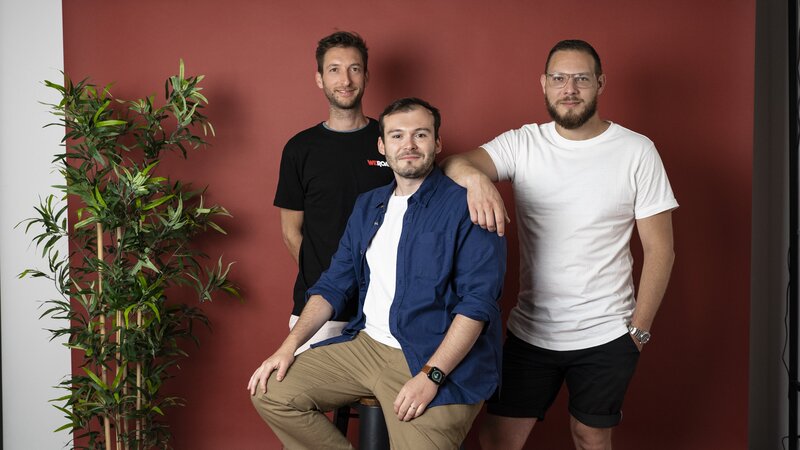 Italian group travel specialist WeRoad announces expansion to France and Germany
The Berlin and Paris operations will be led by two entrepreneurs who joined WeRoad from start-ups they founded
by Aidan Poole
Group travel provider WeRoad has announced an expansion of the company's operations in Europe, starting with Germany and France.
The brand has specialised in long-haul adventure travel for millennials since 2017, with excursions available in Spain, the UK, and WeRoad's home country, Italy.
The Berlin and Paris operations will be led by two entrepreneurs who joined WeRoad from start-ups they founded: Tobias Girard and Guillaume-Emmanuel Doerflinger, respectively. Both country managers will be supported by marketing, sales, and tour recruitment and management teams.
WeRoad UK has also appointed a new country manager, Seb Williams, who arrives from working at a shared micro-mobility provider.
The UK operation, which launched in February 2022, is on track to achieve three times the revenue that WeRoad Italy made in its first year, and twice the revenue WeRoad Spain made in its first year.
WeRoad claimed that the brand plans to expand its team to 2,000 travel coordinators over the next year and that 2023 will see additional operations come to Austria, Switzerland, Benelux, and the Nordics.
The brand also plans to expand its customer base by catering to the 50+ age group and introducing the WeRoad Collection as a luxury offering.
Erika De Santi, co-founder and international expansion director at WeRoad, said: "WeRoad is on a mission to bring meaningful travel experiences to European millennials, who have been treated as passive consumers by providers until now.
"Travellers based in two more of the largest and most important European markets, France and Germany, can now become WeRoaders and experience the long-haul adventure travel, friendship and life-changing experiences this audience craves."
Millennials in Germany and France can choose from a variety of themed itineraries for their travels, including monuments and history, nature and adventure, beach'n'chill, culture and city life, and party and nightlife.