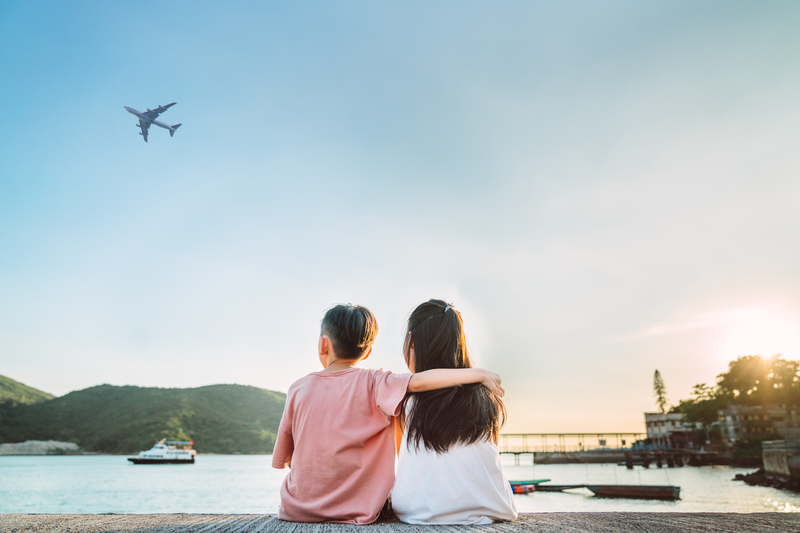 Volatility and staffing crisis prompts increased IT spend in aviation, says SITA
The annual Air Transport IT Insights report reflects the views of 300 airlines and airports in 45 countries
Airines and airports are ramping up their IT spend toward pre-pandemic levels as they strive to cope with fewer human resources and to handle volatility better.
An annual survey of the sector by specialist aviation technology developer SITA found 68% of airlines and 75% of airports plan to spend more on IT this year than in 2022.
The firm said in 2022 airline and airport IT spend rose to $37 billion and $6.8 billion respectively, continuing a positive upward trend seen since cut backs when the COVID pandemic hit.
The 2022 SITA Air Transport IT Insights report has been conducted every year since 1999 to determine what the key technology trends are in the industry.
This year's survey, conducted between August and October last year, reflects the views of 300 airlines and airports in 45 countries representing around 25% of global industry traffic.
Spend in IT as a proportion of revenue has remained high in the sector, but only due to the slump in business caused by the COVID pandemic.
The $37 billion spend by airlines last year was up from $32 billion in 2021, but remains lower that pre-pandemic levels when carriers spent a combined $49.6 billion globally.
SITA estimates that the sector as a whole is back to 90% of pre-pandemic volumes having seen a much swifter rebound than the industry had been expecting.
Jeremy Springall, senior vice president for SITA at Border, said: "In many ways this caught the industry by surprise.
"We saw increased disruption at airports and big issues with baggage mountains, resourcing and staff shortages. We continue to see that impact.
"In the first quarter of last year we saw three times more mishandled bags compared to the previous year and in the second quarter five times more mishandled bags.
"The volumes were not too dissimilar to pre-pandemic but the problem was volatility of passenger demand."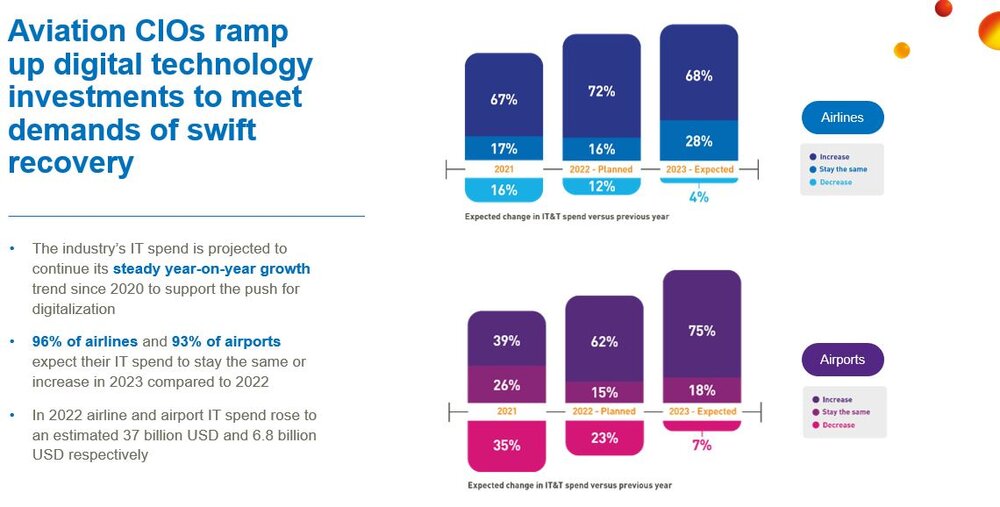 SITA said the aviation sector saw a large summer peak driven by leisure travel alongside troughs in demand as business travel recovered lagged behind.
"It was also having to cope with volatility with inexperienced staff having lost so many employees when international travel was shut down.
Springall said: "Airlines and airports are looking to invest in muck greater levels of technology to fortify their operations in terms of managing their businesses to be able to handle these disruptions and the volatility and to automate the passenger processes as much as possible."
Peter Drummond, vice president airport operations systems, said the pandemic has prompted an "acceleration in digitalisation to do a lot more with less staff" and demand for business intelligence technology that will make them more agile.
"Traffic rebounded much better than was anticipated and the impact on passengers was quite profound," he said. "We see our customers wanting to address this with their investment decisions.
"They want to be able to handle regular operations much more proactively through disruption warning systems to handle customers with a lot less staff while also improving the passenger experience, which is a tall ask."
Priority spend areas for airports and airlines are biometric passenger ID systems to automate manual processes like boarding a check-in.
"The sector is also looking to invest in artificial intelligence to provide customers with more information and advice and forecast issues before they happen.
SITA says 90% of airlines plan to invest in disruption early warning systems while 67% want to provide passengers with baggage tracking services.
"Over a half of airports say they will invest in e-gates at borders and 86% in self-check-in and bag drop by 2025.
"At every step of the way airports and airlines are investing in a more digital travel experience", said Drummond.
Springall said the ultimate vision is for a world where customers can travel anywhere in the world using their digital identity at every touch point stored in a wallet on their phone and no longer have to show a physical passport.
"The digital travel future is about that end-to-end travel experience. It's about everything from planning the journey at home through to how to travel to the airport and the journey itself, crossing borders, in a very frictionless way.
"And it's about how to access destination activities in the most seamless way as well, using the same digital identity.
"From an airport point of view 45% are doing a major project around biometrics and a further 40% are doing research and development."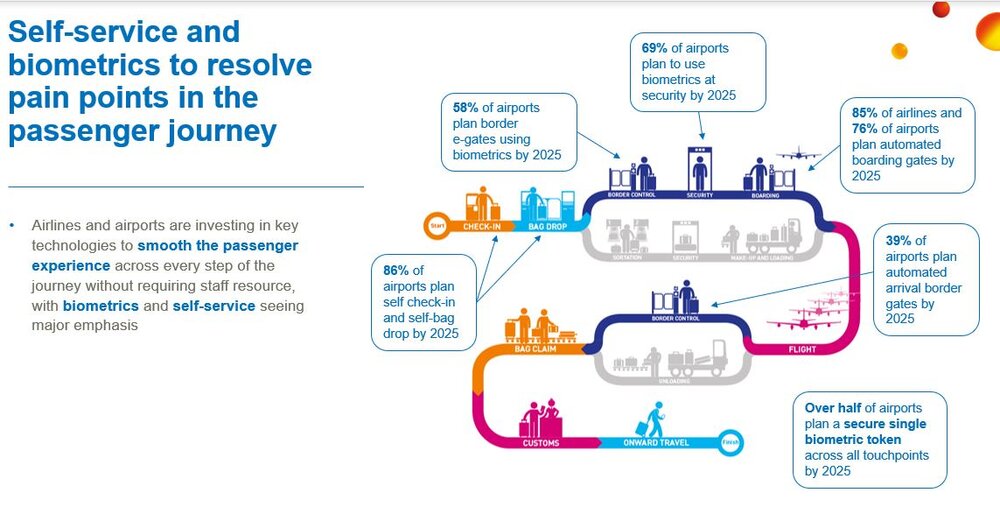 SITA believes airlines, airports and governments are all aligning behind this vision of travel with digital credentials and while some are already being offered as a premium service to loyal clients they will be rolled out extensively to speed up the exit and entry process.
While a number of different regional systems are expected to emerge, a global standard developed by the International Civil Aviation Organisation (ICAO) and launched last year is expected to be the key enabler of this move to digital international travel.
Springall said the way the industry eventually adopted four standards globally for COVID vaccination certificates set the template for the interoperability of agreed systems for digital credentials.
"The advantages of a self-sovereign approach to identity is it put passengers in control of who they are sharing that information with. We want to avoid every stakeholder having their own database of biometric information.
"What we are doing with this technology is saving costs, replacing traditional paper-based manual processes by automating as much as we can."
The SITA 2022 Air Transport IT Report can be downloaded for free from the firm's website.