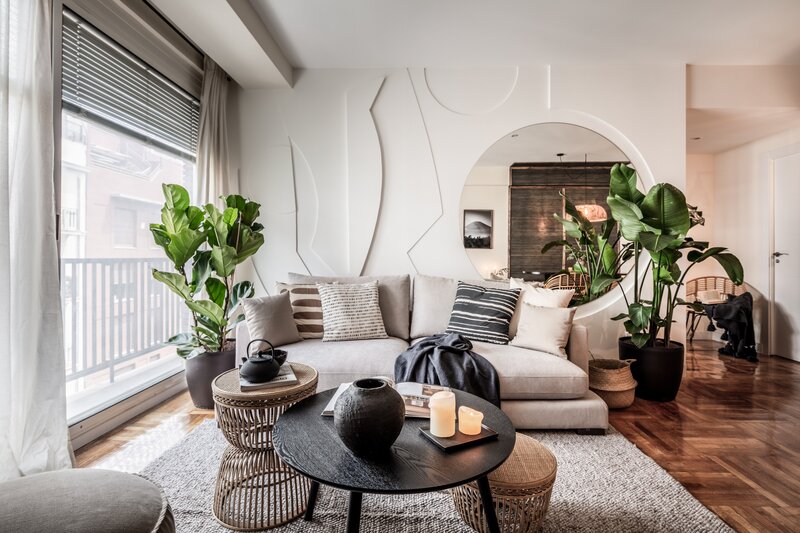 Apartment rental start-up Ukio raises €27 million to expand in Europe
The Series A funding round was led by Felix Capital and supported by Kreos Capital, Heartcore and Breega
by Aidan Poole
Apartment rental start-up Ukio has secured €27 million to help flexible workers find housing as the firm expands into Western Europe.
The Series A funding, consisting of €17 million equity and €10 million debt, was led by Felix Capital and saw participation from Kreos Capital, Heartcore and Breega.
The Barcelona-based firm was created to accommodate the living habits of modern workers by offering fully furnished and serviced homes for short and mid-term living to modernize real estate in the digital age.
The idea was spearheaded by brothers Jeremy and Stanley Fourteau, arriving as Ukio's founders with experience at Headspace and Airbnb respectively.
The COVID pandemic has necessitated more flexible living and working arrangements, with many workers finding remote and hybrid options more productive and better suited to their lifestyles, according to Ukio.
However, on-the-go employees find it difficult to satisfy their need for housing that lasts six months or less, representing a $30 billion opportunity across Europe.
Ukio currently has a portfolio of over 500 apartments in European cities that are available for booking on its platform.
The funding will allow Ukio to expand to Paris, Dublin, Milan, London and more, with each housing unit fuelled by renewable energy and sustainably furnished.
The firm's apartments are ready for move in within days, with on-ground teams and services including concierge, cleaning service and gym memberships available to renters.
Ukio also seeks to develop features including automated monthly rental subscriptions to optimise the platform.
The start-up has achieved seven times year-on-year revenue growth since 2022 started, currently realising 96% occupancy among rooms.
The Ukio team has grown to 120 people across Europe over the past two years.
The financing round will help the founding brothers grow Ukio's on-ground and in-house teams, especially technology experts.
The money will also be used to invest in the start-up's platform, develop a B2B service geared toward international businesses and grow a European presence.
Jeremy Fourteau, founder of Ukio, said: "Finding and renting an apartment for a month or more is still incredibly complex and time-intensive for modern consumers who are used to doing everything and anything digitally.
"Ukio was created to overcome this challenge.
"We're building proprietary software tools so it's easier than ever for people to find the perfect home to stay in, as well as simplify their search and create the essential products and features to provide a high-end service to our guests."
Stanley Fourteau, founder of Ukio, said: "We founded Ukio to be the go-to solution for a new generation of flexible workers.
"The rise in remote work is unshackling people from their desks, enabling them to experience more of the world, and they are using this opportunity to live and work wherever they want.
"Yet, the residential real estate market has stayed stuck in the past and is in no way conducive to the needs of tomorrow's generation.
"We're building the future at Ukio - a future where people can live freely, supported by technology, and without the typical pain points associated with the housing market."
Antoine Nussenbaum, partner and founder at Felix Capital, said: "Jeremy, Stanley and the Ukio team are attacking a €30B market opportunity in Europe, which for too long has been completely overlooked.
"They have built an incredible company based on strong business fundamentals in a fast-growing market segment that disrupts the traditional residential model.
"We see their fully-integrated platform as providing an essential service for modern consumers who want to experience more of the world and have the means and flexibility to do so.
"We're thrilled to be backing them and watching them launch in new cities in 2023."