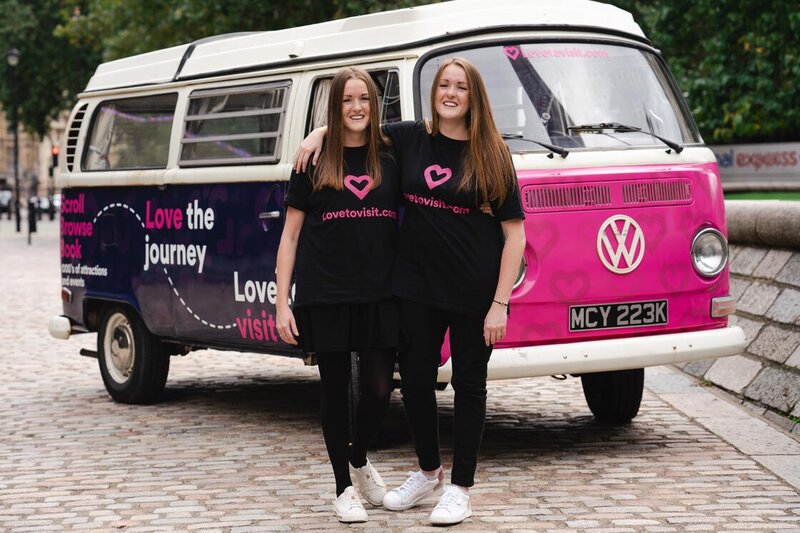 Twin tourism entrepreneurs Georgia and Alice Aubrey celebrate double success
Lovetovisit.com scooped a start-up award while the sisters were named as leaders in the experiences technology and distribution sector
Identical twins Georgia and Alice Aubrey are celebrating a double win after the company they co-founded won a start-up award and they were named a female leaders.
Lovetovisit.com scooped a top award at the The StartUp Awards National Series shortly after Georgia and Alice were named in the 'Women Leaders In Experiences Tech & Distribution' list.
Lovetovisit.com was named Cardiff StartUp 2022 at a ceremony presented by Professor Dylan Jones-Evans OBE.
The event was part of the Welsh StartUp Awards, which celebrates the contribution that new entrepreneurial firms make to job creation, creativity and innovation across the Welsh economy.
The sisters were further recognised when Arival included them on its 'Women Leaders' list acknowledging the pioneering work being done by women and highlight the lack of gender diversity at the very top.
The 29-year-olds from Port Talbot made the list on the back of a number of other accolades including being finalists at the AccelerateHer Awards 2022 accelerateher.co.uk
Alice, content director at Lovetovisit.com, said: "It's wonderful to be recognised for all the hard work, and the Cardiff StartUp award is huge for us.
"But as Arival has shown, it doesn't hide the fact that there is an issue in the industry in terms of gender equality and how much more needs to be done to address the imbalance."
Georgia, partnerships director, added: "We're both enormously proud of what Lovetovisit.com has achieved.
"To think we have gone from an idea 12 months ago to a thriving business is incredible. And to do it all with my twin sister makes it really special."
Lovetovisit.com was launched earlier this year. Users looking for things to do can find and book tickets together on the single platform.
Lovetovisit.com says it takes a consumer-focused approach, using beautiful, rich content, robust technical integrations, and global networks to deliver a unique experience.