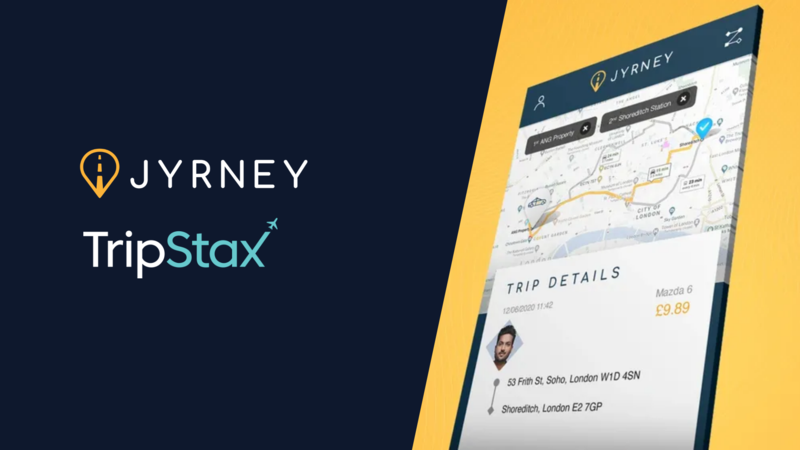 TripStax adds ground transport content to tech stack with Jyrney tie-up
Multi-modal transport options will be added to the modular platform built for corporate travellers
Travel management technology provider TripStax has bolstered its ground transportation product having agreed a partnership with Jyrney.
Jyrney's proprietary platform supplies multi-modal transport options through TMCs, online booking tools and GDSs through white label solutions and APIs and direct connect.
TripStax has developed a modular stack of tech applications built around The Core, a central data processing system that manages customer profile, booking and finance data.
Modules include Analytics, Approve, Content, Docs, Mobile, Portal, Profile, and Track.
The move to integrate ground transport is part of TripStax's strategy to augment its technology proposition with relevant and complementary solutions and content.
The firm has recently completed the acquisitions of Hotelzon, adding significant hotel content to the platform.
Scott Wylie, chief technology officer of TripStax, said: "At TripStax we are constantly looking at ways to enhance our tech offering and proposition to TMCs and their own corporate customers.
"Jyrney is an innovative tech solution that is looking to do things differently in the ground transport sector to better integrate and connect mobility with business travel.
"Ground transport and mobility are increasing important to corporates as a part of trip management. We were looking to bring a ground transport component to TripStax to support our TMC customers' needs.
"Jyrney was the obvious provider to partner with as they are rapidly becoming the go-to tech platform for ground transport. We are excited to be working with the Jyrney team."
Jyrney's platform offers users access to ground transport options and also the ability to seamlessly manage the ground element of a trip.
In the event of unexpected taxi delays, its software ensures the passenger's timely arrival by re-allocating the booking to the closest available taxi company.
Daniel Price, chief executive of Jyrney, said: "Partnering with TripStax is a game-changer for our mutual TMC customers.
"With the integration of ground transport options, we're bridging the gap in technical connectivity and making it easier for TMCs to offer multi-modal trips.
"The real-time quoting, availability and vehicle tracking will revolutionise the way customers plan and manage their trips.
"We're thrilled to be on this journey with TripStax and can't wait to see what the future holds for our partnership."