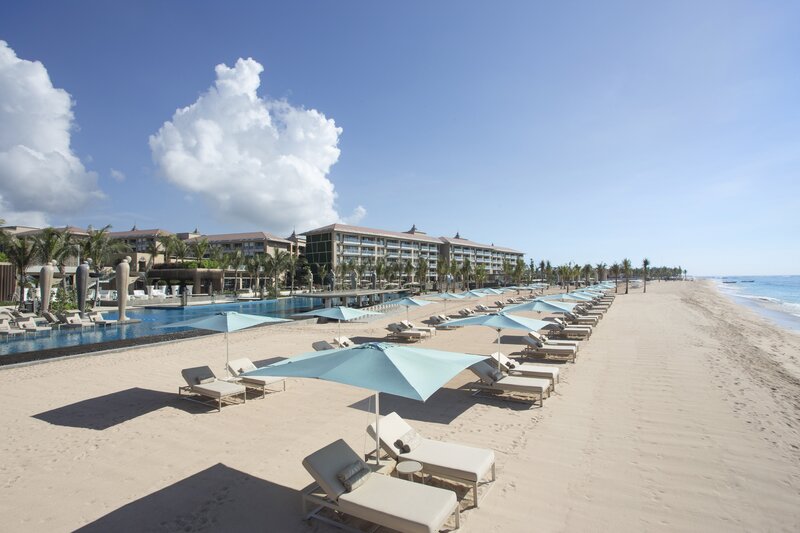 Trip Affiliates announces tie-up to power Mulia Hotels and Resorts
Deal sees supply of online direct booking solutions for offline travel agencies, wholesalers and corporate travel intermediaries
by Aidan Poole
Cloud-based technology specialist Trip Affiliates has agreed to supply Mulia Hotels and Resorts (MUHR) with online direct booking solutions for offline travel agencies, wholesalers and corporate travel intermediaries.
Trip Affiliates Network (TA Network) channels Asia Pacific hotels, wholesalers, operators and destination management companies into a travel ecosystem with the firm's distribution and turnkey solutions, combined with digital payment and connectivity technology.
The tie-up sees MUHR, the Indonesian group of five luxury hotels, utilize lead time, booking windows or stay pattern promotion, while managing rates with agents and wholesalers at the same functionality level as OTAs.
TA Network Partners oversee direct connectivity and automate inventory and payment management processes with traditional offline contractors, which would otherwise require manual management of booking inventories and confirmations.
The technology eliminates overbooking and underbooking issues connected to room allotments and human errors in the manual maintenance of hotel contracts.
TA Network's digital payment solutions also provide hotel clients with virtual card or bank account services to process payments from their global contractors, designed to minimise cross border and foreign transaction (FX) fees.
Bagus Artadi, director of revenue and digital distribution at the Mulia Hotel said, "TA Network solutions has enabled Mulia Hotels and Residences to manage the conservative wholesale contract digitally which makes our B2B distribution more efficient and effective.
"Additionally, we will have access to business opportunities to work with several major channels integrated with the TA Network and our onboarding process with new partners will be faster."
Ho Siang Twang, managing partner at TA Network, said: "In a post-COVID environment where there are widespread staffing shortages, hotels need to implement an even higher level of automation in managing their direct booking partnerships with their preferred agents and corporates.
"We are excited that MUHR has chosen to adopt TA Network Hotel B2B Direct Booking services which gives their business channels easy online access to MUHR while substantially reducing manual administrative processes in engaging these channels with our process automation solutions and seamless online payment services."