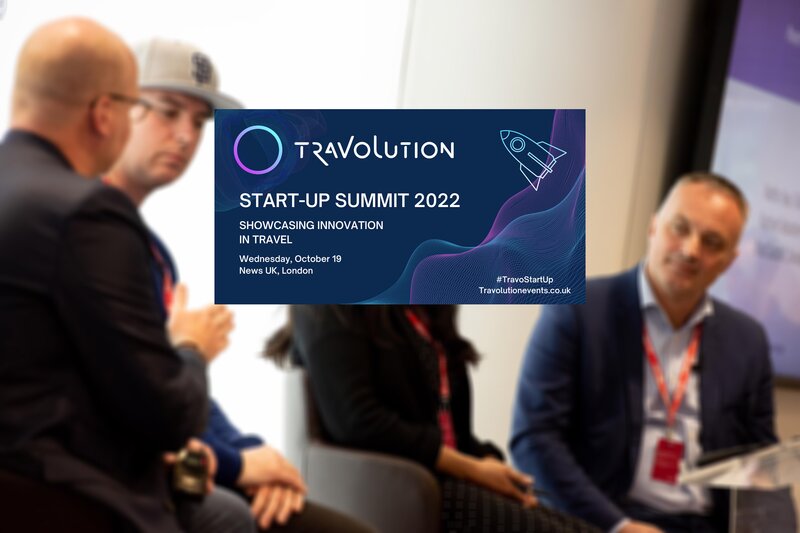 Travo Start-Up Summit: Six finalists vying for 2022 Start-Up of the Year award announced
Last week's event saw twelve hopefuls pitch live to a panel of expert judges
Twelve early-stage travel and technology companies pitched for the chance to be named the 2022 Travolution Start-Up of the Year at last week's Travolution Start-Up Summit.
Firms were given five minutes to present the story of their founding and what they have achieved to date and their ambitions for the future to a panel of four judges. The summit, the first held in-person since before the COVID pandemic, was hosted by News UK.
The judges were Mo Shakarchi, chief product and innovation officer at Collinson, Clare de Bono, associate director and UK country manager for Amadeus, Nick Shay, head of travel and hospitality at Publicis Sapient, and Charles Hardwick, Vitruvian Partners principal.
They grilled each of the presenters and scored all 12 firms to come up with a final shortlist of six which included: Byway, Holibob, Hotel Manager, Midnight Deal, Travel Ledger and TripAdmit.
The six start-ups that also presented were: Doors to Manual, Chain4Travel, It's July, Trending Travel, Ultimate Travel Club, and Vervotech.
Lee Hayhurst, Travolution executive editor said: "I'd like to thanks all twelve start-ups for taking the time to enter the awards and pitching at the summit last week. And huge thanks to our four judges for their efforts.
"This is the first time we've put the award on the line for the firms that pitch at the event and it was nice to be able to offer them all the opportunity to win something at the end of it.
"The standard of pitches and of firms that entered our award this year was superb and once again goes to show how the travel industry is bristling with talented and passionate individuals. The future of the sector is truly in good hands."
The winner of the award will be revealed at the annual Travolution Awards ceremony that is headline sponsored by Mastercard and will be held at the London Hilton Bankside on November 24. To see all the shortlists go to the awards website.