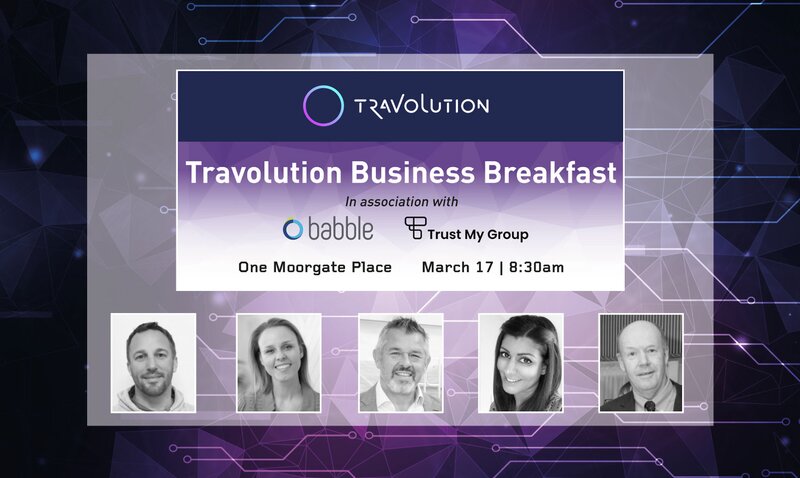 Travo Business Breakfast: 'You can't automate reassurance'
Panel of industry expert debate how much tech is too much
Gallery: Travolution Business Breakfast: March 2022
Travel firms were warned against relying too heavily on technology in the post-Covid era because "you can't automate reassurance".
Peter Shanks, Silversea Cruises managing director UK and Ireland, said the line relied heavily on technology during the pandemic, particularly automating manual refund processes.
But he said there was a demand from customers and travel agent partners for more interaction with its in-house experts for information and advice as health and travel advice changed.
"What people have really wanted in the last year, and still today, is firstly they want to understand the protocols," he said.
"And secondly, what they want to know is: Should I go? How do I go? How does it work? You can't automate that.
"The talk time between customers and agents has increased, and that's good, so we're saying beware the tidy mind - we don't want to automate everything.
"If customers or agents want to talk to us, then we need to resource ourselves to do that for the foreseeable future, probably for the next 18 months."
Thomas Cook is currently seeing seven customer contacts per booking as holidaymakers seek information and advice.
Jo Migom, chief digital and marketing officer for the OTA, said the brand prides itself on having great technology but also people.
She said balancing investment in people and technology is challenging, but vitally important to offer an experience that will drive customer loyalty.
"It's difficult to assess the investment in contact centre staff adequately to have the right SLAs [Service Level Agreements].
"You don't want to overstaff because after Covid It will hopefully settle down in terms of number of contacts per booking."
Will Plummer, chief executive of Trust My Group, said: "We'd be having a very different conversation 2019. Back then technology was riding the crest of a wave.
"Covid has brought the human element back and agents are on the rise, but is that sustainable, and how does technology work with how operations are changing?"
Silversea's social switch
Silversea Cruises was able to manage its entire business on social media while it dealt with a cyber scare during the Covid pandemic.
Shanks said the security alarm, which was successfully dealt with, meant the operator had no phones, emails or reservations system for nearly a week.
However, having switched to working from home at the start of the pandemic the operator was able to continue dealing with customers and to operate internally.
"It was fascinating because, very quickly, we fixed it," he said. "We started communicating to guests on our website and asked them to contact us through social media.
"And as a management team we started using WhatsApp groups. Very quickly we were running the business on social media.
"It's not something I want anyone else to have to do and I don't want to have to go through that again, but it just showed we've got these new applications around us."
Making legacy agile
Legacy travel technology must become more agile and adaptable to circumstances if it is to serve the needs of the industry in the future.
The panel agreed firms have become risk averse to huge tech projects to rid companies of legacy, but a lot can be done on the front-end to improve customer experience.
However, Plummer said he doubted whether gliding gracefully like a swan above water while paddling furiously below is the right strategy.
"Yes, we want the customer experience on the front end, but if that puts pressure on the back end I'm not sure building on the front of a legacy system is the long term goal."
Migom likened modernising the technology in the old Thomas Cook tour operator to trying to change the course of a supertanker with a small motorboat.
She said the distinction is between design at the front-end and user experience which requires investment in back-end systems and legacy.
"It can look really pretty, like lipstick, but just changing the front-end doesn't help if there's no connection with the entire user experience."
Nisha Botevyle, UK and Ireland country director for Sabre, said the technology giant's place in the sector is as an enabler of transparency and frictionless, hassle-free travel.
"Our role in that technology piece is to provide you with the technology to give your customers that experience so they stay with you."
Botevyle said Sabre's strategic partnership with Google will create more agile technology using the search engine's expertise in Artificial Intelligence and cloud computing.
Tech's role in sustainability
Sabre's partnership with Google will increase transparency for its B2C customers in terms of the sustainability of their travel options.
The panel agreed that all firms must do their bit to mitigate the impact travel has on the environment.
While Silversea Cruises is investing in latest ship tech, OTAs, operators and agents are expected to provide more information to inform clients.
Botevyle said: "The partnership with Google is pairing our travel industry knowledge with their technology, and we'll be innovating together to put that within our own solutions.
"And what we will be doing is providing choice to customers. This will impact choice, how people choose to fly in the future, or what hotels they book?"