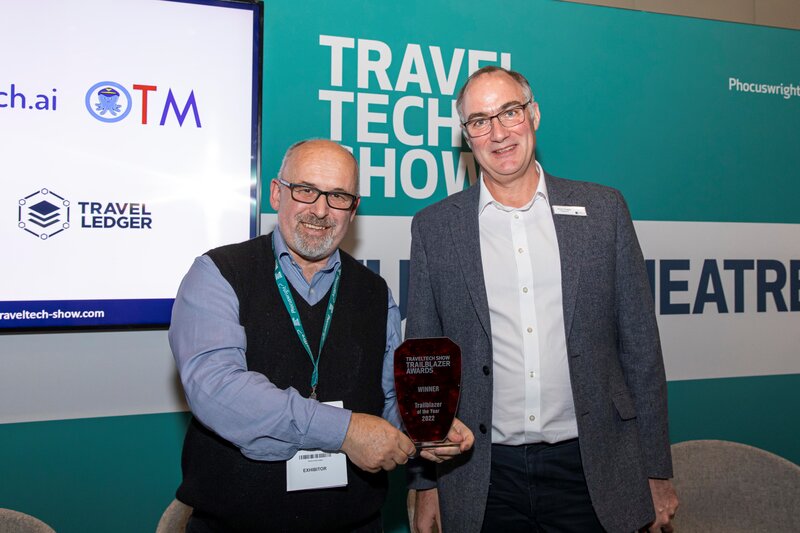 TravelTech Show: Travel Ledger impresses 'dragons' to be named Trailblazer winner
The electronic invoice and remittance competed alongside Cruisewatch, ClueCation, Octopus Travel Matrix and TripMatrix
Travel Ledger was named the winner of the 2022 TravelTech Show Trailblazer Award.
The developer of a new electronic invoice and remittance system was crowned the winner following a Dragons' Den-style pitch to judges at this week's exhibition in London.
It beat fellow finalists Cruisewatch, ClueCation, Octopus Travel Matrix and TripMatrix for this year's title.
Travel Ledger, which provides secure payments between travel buyers and suppliers, won a free stand at TravelTech Show 2023 and a start-up ticket to Phocuswright in November
Justin Morshead, director of Travel Ledger said. "It is absolutely fantastic for Travel Ledger to win the TravelTech Show Trailblazer award.
"We started with an idea in 2018/19 and had no idea whether we could make it real and live and the recognition is just wonderful. We really feel we have got somewhere, and we are really excited about it.
"When we return to TravelTech show in 12 months' time we will be an exporter. We will have members, suppliers, buyers all across Europe and the states."