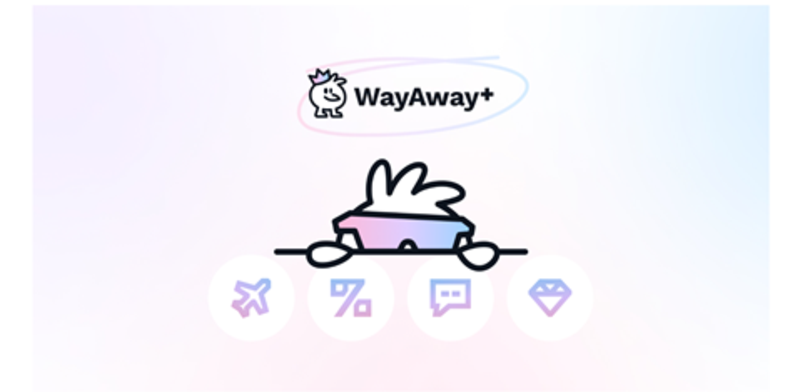 Travelpayouts enters US flight comparison market with subscription cashback model
WayAway Plus will see commissions and incentives earned from airlines shared with its members
B2B digital partnership platform Travelpayouts is launching its first consumer-facing brand in the US that will enable travellers to earn cashback on flight bookings.
WayAway will provide users with best-rate flight deals like any aggregator by comparing airfares offered by all major US and global airlines and OTAs.
But it will also offer a subscription membership scheme called WayAway Plus whereby users can access cashback reimbursement for all travel deals.
Ivan Baidin, chief executive of Travelpayouts, said: "To create WayAway, we leveraged years of experience in travel tech.
"We've been in this business for years, helping travel content creators monetise their blogs and applications.
"There are always commissions and incentives behind the displayed price, so we decided to share these perks with travellers when they need them the most".
WayAway Plus members can benefit from cashback for all travel-related purchases such as airline tickets, hotel bookings, rental cars and other services.
Travelpayouts says it will open-up dozens of offers previously available only to travel professionals for WayAway Plus subscribers.
"Among our very first deals, we have cashback provided by well-known brands including Booking.com, Rentalcars, Viator and others." Baidin added.
"For instance, users can get up to 5% off airfares, up to 10% off hotels, up to 5% off rental cars and up to 7% off tours and activities."
The cashback available for Plus members differs from discounting, loyalty points and other marketing incentives. Users can withdraw money using PayPal after their trip.
Baidin said: "We understand that price comparison alone wouldn't be enough in such a competitive market as travel search is in the US. So we decided to spice it up with the feature Travelpayouts does the best.
"At a time when the annual increase in airfares is the largest since 1980, cashback for all travel deals will be truly helpful in preparation for the summer holiday season. And will help us stand out against behemoth companies in the US travel scene."
WayAway's revenues will come from a revenue share model and the subscription membership plan.
For a limited time users can sign up for the first year of WayWay Plus for 50% off its normal $100 price.
The plan is available on the WayAway website and through its applications for iOS and Android devices.
Travelpayouts offers travel brands a marketplace to get distribution and monetisation via an affiliate model.
The platform has over 300,000 affiliate partners worldwide and more than 90 travel advertisers, including Booking.com, BlaBlaCar, GetYourGuide, and Viator.