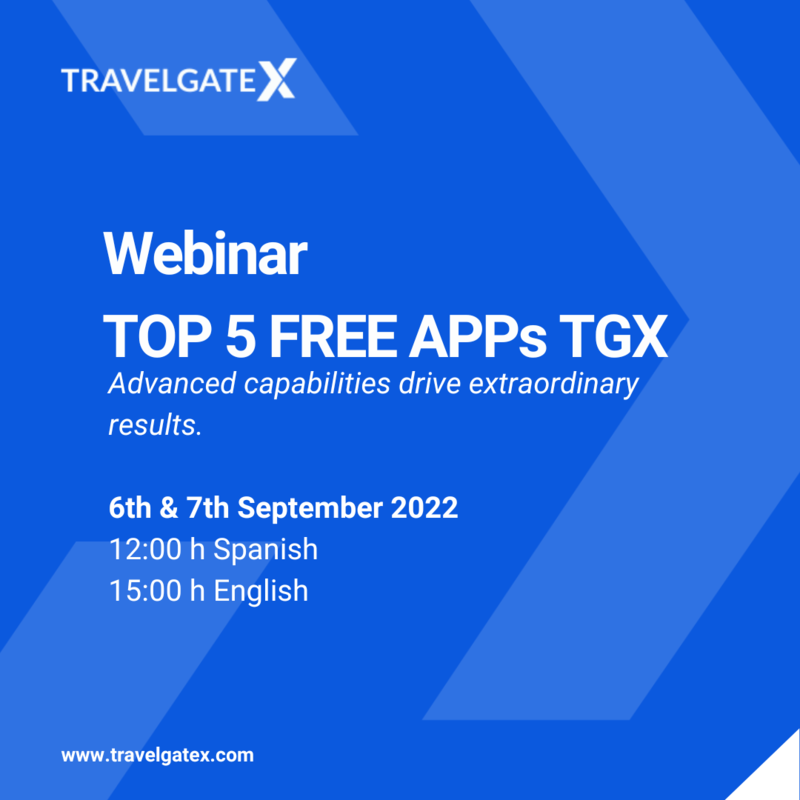 TravelgateX offers insights into being more competitive with tech in two free webinars
The online events will take place on September 6 and 7 in English and Spanish
TravelgateX will host two webinars next month to help tourism businesses become more competitive through technology.
Experts from the Mallorca-based connections marketplace will highlight five free apps that tourism companies can use to optimise their products and strategies.
The free to attend webinars will take place on September 6 and 7, the first focussing on monitoring apps and the second on smart traffic apps. A Spanish version will take place at 12pm and an English version at 3pm.
TravelgateX said the travel industry is "very competitive, and many companies have to negotiate their terms with contracted hotels for the upcoming season".
It added: "Others need to know industry data in advance in order to plan ahead, while many need tools to help them optimise, be faster, and more competitive."
The seminars will promote top five free online tools for intelligent traffic that can help the performance and optimisation of companies in tourism.
Camila Pérez, product manager at TravelgateX, said: "TravelgateX apps help our partners improve the performance of their connections and get the most out of our marketplace."
Gema García, onboarding manager added: "Get comfortable and join our webinar specially designed to empower your business, monitoring and evaluating the performance of each of your connections. Remember, advanced capabilities drive extraordinary results."
Monitoring APPs: September 6
Stats: real-time dashboard provides valuable information on the performance of each B2B connection.
Logging: obtaining traces or logs of transactions in the marketplace.
Alerts: real-time detection of potential problems in B2B connections.
Register here for the Spanish one and here for the English one.
Smart Traffic APPs: September 7
Traffic Optimiser: applies to a particular connection between a customer and a specific provider. It analyses data collected from all transactions made on the marketplace to identify and block hotels that did not convert the previous day based on different optimisation criteria.
Speed: Thanks to this dynamic caching solution, it is possible to reduce response times on connections and save up to 80% of total availability search requests to the supplier's system.
Register here for the Spanish one and here for the English one.