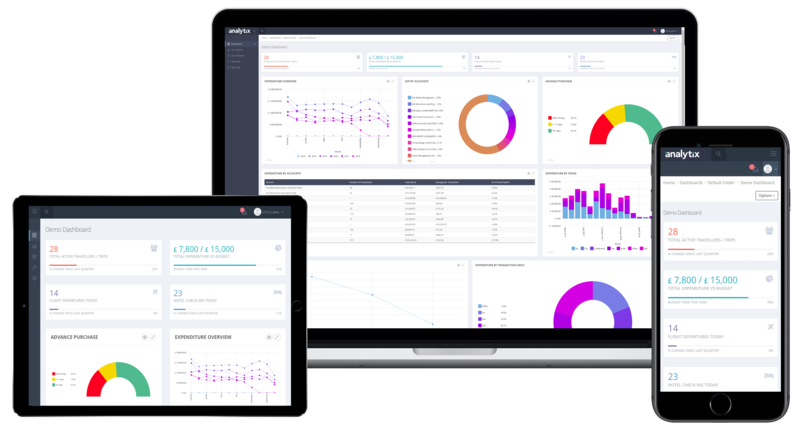 Travelogix signs three-year agreement with Kuoni Business Travel
It's the firm's first client in the Swiss market
Travel data analytics company Travelogix has secured its first client in the Swiss market and signed a deal with one of the largest travel groups in Europe, Kuoni Business Travel, part of DER Touristik.
This three-year agreement will see Kuoni Business Travel use Travelogix's data management and reporting platform, Analytix, along with the modules that sit within - DataShare, DataPublisher and DataValet.
It also includes the development of a custom data handler that will automate the extraction and transformation of data from DER Touristik's proprietary data lake into the Analytix platform, in order to provide Kuoni Business Travel, and its customers with on-demand access to real-time data.
Andreas Schneider, hgead of Kuoni Business Travel, said: "The complexity of collecting and evaluating all data sources in the modern travel world and providing a reliable analysis for our customers and for our professional account management requires a reliable partner like Travelogix for the future."
"For our customers, this means even better data and clear advantages in purchasing and negotiations with service providers and in the timely management of travel."
"We look forward to a long-term cooperation with Travelogix."
Chris Lewis, founder and CEO of Travelogix, said: "Moving into our ninth country is yet another milestone that we're tremendously proud of here at Travelogix and showcases our ability to work in differing markets around the world that have varying technical needs and requirements.
"We here at Travelogix are constantly looking to push the boundaries of innovation, and this agreement with Kuoni Business Travel points toward that; we're thrilled that we have been entrusted with the data and reporting needs of such a well-known name from the travel industry.
"We thank the entire team at Kuoni Business Travel for coming on this journey with us and we look forward to a bright road ahead."