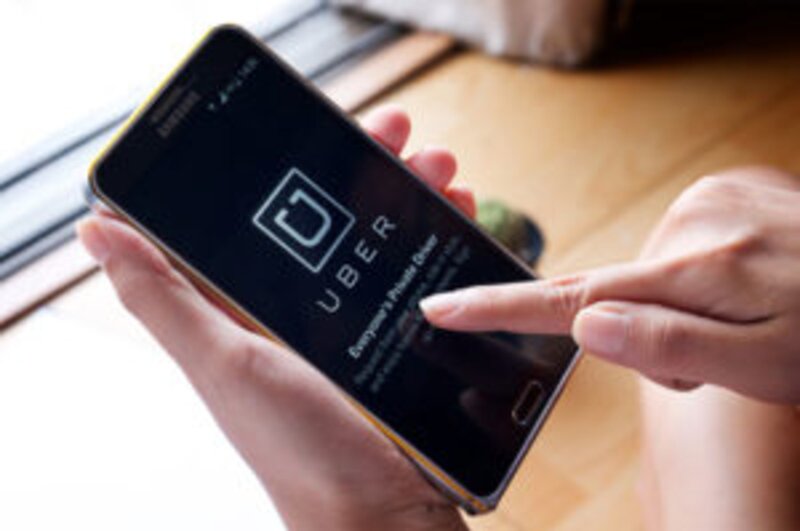 WTM 2018: Travel sector 'should adopt Uber's model'
The travel industry should consider adopting Uber's flexible working model, according to one of the ride?hailing app's directors.
Speaking at the WTM Leaders' Lunch this week, Susan Hooper said: "The biggest opportunity for travel to understand is Uber's flexible working.
"I definitely think this is the way travel needs to look at [employing people], knowing, as I do, the kind of skills for different functions at different times that travel needs."
Hooper, a former director at Avis, First Choice, Royal Caribbean and Saga, said a recent survey of Uber drivers in London had shown 80% value the model's flexibility over employment benefits they are not entitled to, such as paid holiday and the minimum wage.
"Drivers can work exactly when, and only when they want to," said Hooper. "This gives them the freedom to run their lives.
"Most of the drivers also reported they were earning the same if not more than they had been before joining Uber. To be able to offer a significant amount of work on this basis, on a platform like this, is something the travel industry should consider."
Hooper, who joined Uber as a non-executive director in April, said the model could work for holiday reps, for example.
"You could have a platform that brokers qualified and vetted individuals so travel companies can create a pool from which to pull," she said. "Companies need to think what kind of services they need people for and can then choose to use them when they want to. It becomes self-selecting for the workers, although they can't have it all: they get the benefit of flexibility, but can't then demand workers' rights."
Some homeworking agencies already have comparable models.
Holidaysplease and Travel Counsellors homeworkers are classed as self-employed, meaning they can work whatever hours they want, from wherever they choose, but do not receive paid holiday.
Holidaysplease also employs agents who work in its office.
Director Charles Duncombe said: "Some homeworkers, in certain months, earn more than company directors, so they can afford to take time off. The trade?off is that they have to use that extra reward to fund their own holiday entitlement."
Hooper added: "The speed and blindness that Uber moved with originally alienated governments.
"Companies have to do right by their employees, customers and the communities in which they operate. When employees, customers and communities get forgotten, that's when the regulator moves in. I don't think Uber kept these in mind."
Workers' rights: Uber fights tribunal ruling
Uber is contesting an employment tribunal, brought by 25 of its drivers, which in October 2016 ruled that drivers should be treated as workers, with minimum wage rights, rather than self-employed.
The taxi-hailing app, which has 60,000 licensed UK drivers, says the tribunal "fundamentally misunderstood" how its model worked. The latest hearing, at the Court of Appeal, was scheduled to take place this week after Uber lost an appeal in November 2017.
Unions backing the drivers say Uber's appeal has cost drivers up to £18,000 each.
The law firm bringing the case, Leigh Day, says it has wider implications for the gig economy, which has been defined as "a labour market characterised by the prevalence of short-term contracts or freelance work, as opposed to permanent jobs".