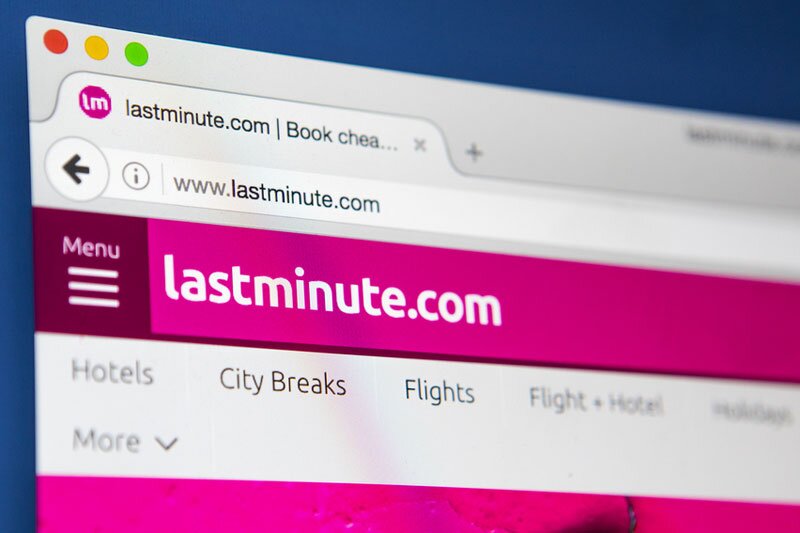 UK regulator demands lastminute.com clears £7 million refunds backlog
OTA told Travolution in October that payments had been held up by airlines
The competition watchdog has forced lastminute.com to agree to pay out more than £7 million to customers waiting for money back for holidays cancelled due to Covid-19.
The Competition and Markets Authority has been investigating the OTA after receiving hundreds of complaints that people were not receiving refunds for package holidays cancelled due to the pandemic.
More than 9,000 customers whose holidays were cancelled by lastminute.com are currently awaiting refunds, amounting to over £7 million.
---
More: MoneySavingExpert ranks OTAs poorly for COVID-19 refunds processing
---
Many of these will have had to wait more than 14 days, exceeding the repayment window required by law.
Lastminute.com has agreed to repay at least half of customers by December 16 and pay the remaining refunds by no later than January 31 following CMA intervention.
The commitments also mean that anyone entitled to a refund for a holiday cancelled by lastminute.com on or after December 3 will be paid within 14 days.
The company must also provide the CMA with regular reports on the progress of its refunds.
Lastminute.com parent company LM Holding last month reported a loss of €30.1 million in the first three quarters of the year against a profit of €20.6 million in the same period in 2019.
Chief executive Fabio Cannavale said alongside the results: "Our cash position, today higher than ever, is largely sufficient to support the business going forward even considering a worsening scenario, and to capture potential opportunities arising in the wake of such a crisis."
CMA chief executive Andrea Coscelli said: "Online travel agents have a legal responsibility to provide prompt refunds to customers whose holidays have been cancelled due to coronavirus – irrespective of whether the agent received refunds from airlines and accommodation providers.
"Our action today means that customers whose holidays were cancelled by lastminute.com will receive their money back without undue delay.
"The CMA is continuing to investigate package holiday firms following concerns that people are not getting the refunds they're entitled to when bookings can't go ahead because of the pandemic. If we find that businesses are breaching consumer protection law, we will not hesitate to take further action."
The CMA has written to more than 100 package holiday firms in over holiday cancellations and previously secured refund commitments from Virgin Holidays, Tui UK, Sykes Cottages and Vacation Rentals.
More: MoneySavingExpert ranks OTAs poorly for COVID-19 refunds processing