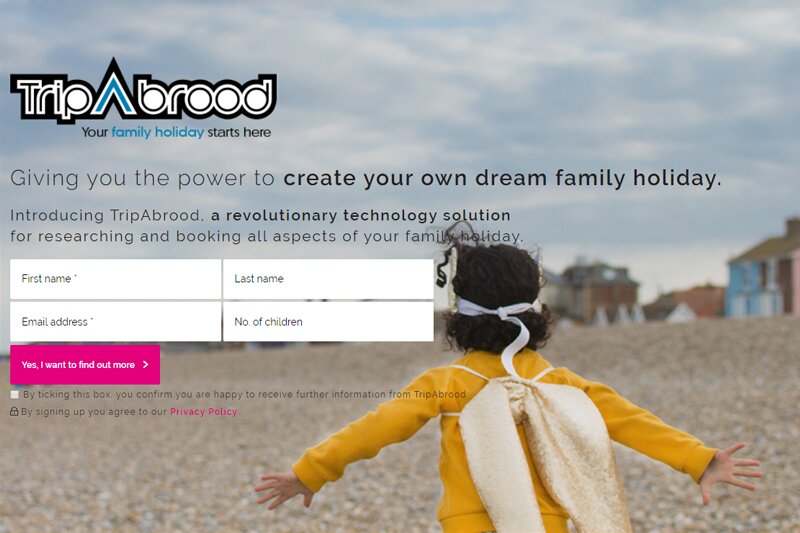 Tripabrood aims to become holiday inspiration platform for families
Start-up aims to digitalise word of mouth recommendations
Budding travel entrepreneur Alexa Barker isn't the first to have found the whole experience of travelling such an unsatisfactory hassle that she decided to start her own company.
Many great travel success stories have been born out of similar circumstances including metasearch site Skyscanner and fast-growing OTA Love Holidays.
Barker, however, has set her sights on solving challenges associated with one of the sector's more intractable challenges – holidaying with kids.
She has three children and, for a period, all were aged under five which, as anyone in travel will attest, effectively breaks the travel industry.
Accommodation websites try to sell you two rooms with no guarantee they'll be anywhere near each other or suites priced for those with millionaire budgets, and have you ever tried to arrange car seats for three with any car rental company?
Barker said she is aiming for her start-up Tripabrood "to be the world's first technology platform for the researching and booking of a family holiday".
She has left behind a career in technology, data and finance to tackle a problem many parents will recognise.
"The bigger your family gets, the less clear it gets around room layouts and the less clear it gets about activities in the area and you end up relying on recommendations from friends or going to the same place you've been before because of the fear of getting it wrong," she said.
"You want to limit the stress of the unknown so you end up spending a lot of time online trying to find the right place."
Barker said her experience of booking family holidays left her surprised that there was no "intuitive travel experience" for families where they can start creating a more personalised service to cater for their specific needs.
Barker has found wider validation for her idea on social media with her blog wheretostaywithkids.com and said she was "overwhelmed" by the feedback.
"People rely on the recommendations they get at the school gates. There is all this information out there. The question is how can we digitalise it," said Barker.
"There is a desire for families to have more validation and recommendations from people who have stayed at the hotel or resort."
The Tripabrood website is yet to launch, but Baker has angel investment and has hired a CTO from outside the travel industry and is looking for an experienced travel CMO. She is also fundraising.
"I strongly believe technology can drive consumers to make a decision further up the funnel before they have fully worked out where they want to go by matching them to the perfect place and giving them the strength of conviction to try a new place which their immediate circle has not been to before."
Tripabrood will be one of 12 travel start-ups who will pitch their ideas at the Travolution Start-Up Summit hosted by IBM on June 18.
Delegate numbers are limited but a few remain. Click here to register.