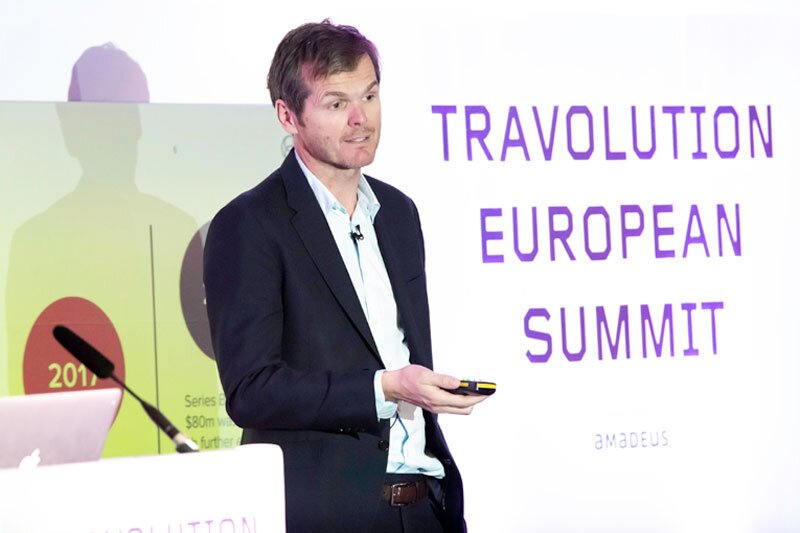 Travo European Summit: Culture Trip founder tips creative content model to set it apart
London-based start-up Culture Trip believes its scalable creative content model will set it apart from other OTAs as it develops its travel offering.
Speaking at the Travolution European Summit in London last week founder and chief executive Dr Kris Naudts said the firm was looking at a range of revenue models.
Travel has been targeted as sector in which its destination content can drive bookings and the firm has brought in travel professionals including former dnata Travel and Expedia boss Andy Washington to develop its OTA.
Naudts, who has overseen remarkable growth in the last 18 months and secured an $80 million funding round in April, said Culture Trip has some natural advantages.
"OTAs, in particular, are not built to make content, it's not in their DNA," he said.
"And legacy media also really struggles to make content for millennials. Young audiences are typically reached by mobile and social.
"We do not need to turn ourselves into something, we are what we are and that give us a certain nimbleness and leanness to tune into current trends and demographics that really gives us the edge.
"Moreover, I think we are a brand that you can believe in, that tries to bring people closer together by bringing the world to everybody by showing that the world can be beautiful.
"We want to celebrate that world, show it in all its beautiful glory, and I believe we can do that better than anyone else."
Culture Trip has grown from just 12 employees 15 months ago to 265 today, with 190 in London. Monthly unique users have grown from 7.1m  in May 2017 to around 18m now.
App installs have reached 1.3 million and its app has achieved a 4.8 user rating. The brand has also amassed more than seven million followers across its social media channels and reaches 100 million people a month via Facebook alone.
"Normally that's where most people find out about us first, they see us on Facebook or on Instagram. That's been really good for us and the audience has been highly engaged," said Naudts.
In order to crack the challenge of producing quality content at scale Naudts said Culture Trip has pioneered a distributed workforce model and now commissions content from an increasing network of contributors around the world.
That sees it publish 1,600 articles, videos, illustrations or animations a month on anything related to culture. Only current affairs and politics are off limits, Naudts said.
Asked what Culture Trip will do differently as an OTA, he said it was still too early to say, but he said it had already brought something different to the media sector.
"We are markedly different from other media companies with our distributed creative workforce, that's something that's unusual, no typical publisher has that.
"With OTAs is a little more difficult to say because we haven't yet proven it. With the media model I think we have proven it.
"What's missing in an OTA today? One interesting thing is this directional shift back to travel agents.
"It's not massive but it's clearly here. The TA has gone missing a little bit in OTA. The advice, the ease, the fact that he or she may know you, they haven't done that, they don't.
"It's very crowded at the tip of the funnel with the booking engines. At the top of the funnel you have to search so many magazine websites to get your inspiration. We saw a clear opportunity for us.
"We do quality creative content at scale and on a global scale. We've managed to really grow a millennial audience and there seems to be no ceiling.
"And critically, we can deliver an end-to-end consumer experience. You can do anything on Culture Trip. You can read and watch videos about where you want to go to all the way down to booking.
"Sites like Airbnb try to go up the funnel by producing content, we try to go down the funnel. That's the approach we have taken.
"We have content that's highly contextual around a place. Some is bookable in that it's about a hotel or restaurant. You can transact with us and we take commission.
"We are now in the stage with affiliates where we can test that link between content and booking."