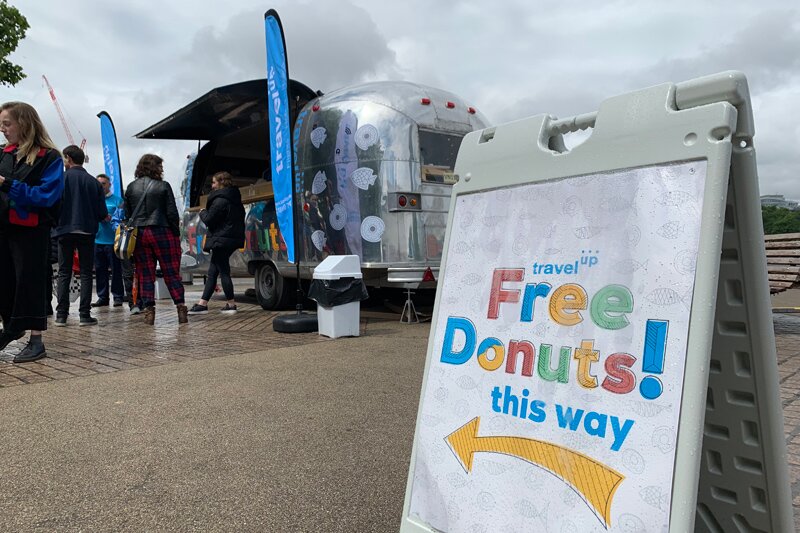 TravelUp sees engagement spike with first out of home campaign
Cuisine-themed promotion saw 45% opt into receive marketing details
OTA TravelUp Group has hailed the success of its first out of home promotional campaign on London's Southbank.
The 'o-fish-al-donut-day' campaign was organised by TravelUp Group, British Airlines and American Airlines to celebrate National Fish and Chip Day in the UK and National Donut Day in the US on June 7.
The TravelUp team gave out a total of 3,000 donuts covered in fish and chip sprinkles.
The goal of the campaign was to highlight the strong travel partnership between the two countries. Also, TravelUp's Instagram engagement increased by 75% and the website saw a 5% increase in traffic.
Participants had the options to enter an email address to a competition to win two return flights to New York City and out of the addresses collected, 45% opted into receive marketing details.
Craig Ashford, TravelUp director of marketing and sales, said: "I am immensely proud of our team, they really pulled together to put on this amazing event and ensured its success. Torrential rain could not stop them."
TravelUp was founded in 2004 and now works with over 400 airlines and 200,000 properties to provide customers with options to book a flight and hotel stay