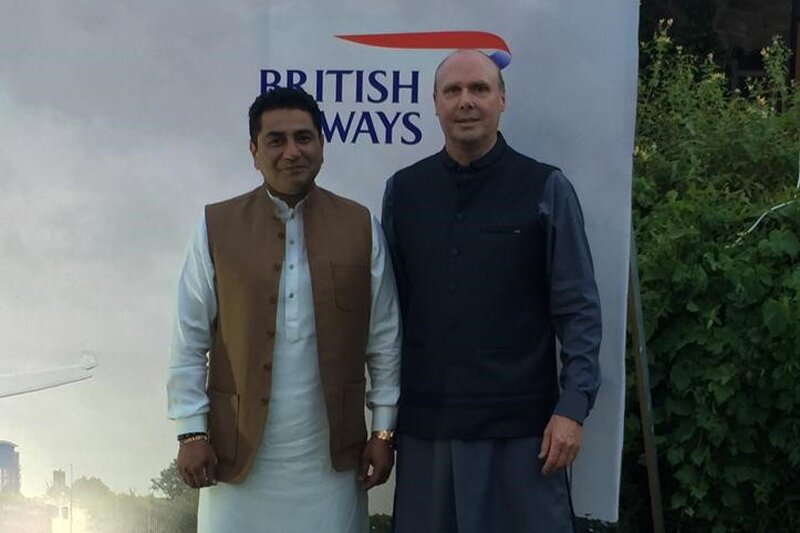 TravelUp opens BA general sales agent office in Islamabad
Carrier resumes flights to country after more than a decade
UK OTA TravelUp and British Airways have officially opened a general sales agent office in Pakistan.
The first BA flight to Islamabad arrived on June 3 and a welcome reception at the Islamabad airport followed.
The TravelUp office officially opened in the Stock Exchange Tower in the blue area business district. It is the third TravelUp Group office in the country to open, adding to the Lahore and Karachi locations.
This office will facilitate local territory booking and promotion.
Andrew Brem, BA chief compliance officer, and high commissioner Thomas Drew opened the office and were welcomed afterward by traditional Pakistani Punjabi Bhangra drummers. The office and partnership between the two businesses was launched by formal ribbon cutting.
Ali Shah, TravelUp chief executive who founded the business in Reading after moving from his native Pakistan, said: "The reception at the airport and at the new office was amazing and I have never seen so many balloons at one time, it is a great honour to be part of such a historic moment.
"It is truly inspirational and a new chapter to facilitate travellers to both countries and beyond.
"It is also a fantastic opportunity to promote Pakistan tourism in line with the Pakistani Prime Minister Mr. Imran Khan's vision of NAYA Pakistan."
Firdous Ashiq Awan, special assistant to Pakistan president Imran Khan, indicated BA could add Lahore, Karachi and Sialkot routes.