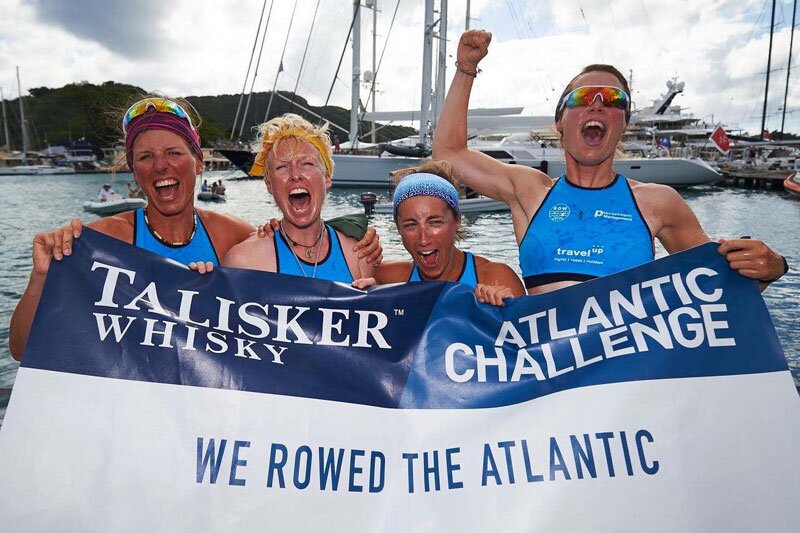 TravelUp hails British all-female rowers after Atlantic challenge
Team sponsored by UK OTA completed Atlantic journey in 43 days
An all-female team of rowers sponsored by UK OTA TravelUp Group has completed their journey across the Atlantic Ocean.
The team set off on their epic journey in December and on January 24 successfully crossed the Atlantic in a time of 43 days, 2 hours and 26 minutes.
In November 2018, the TravelUp Group sponsored the first British all-female team of rowers who were taking on the challenge of rowing across the Atlantic Ocean to raise money for Surfers Against Sewage, an environmental charity working to keep UK coasts safe and clean.
TravelUp Group said they are "proud to support and sponsor this team in their endeavours," and that "plastic pollution is something that needs more attention worldwide."
"We are happy to have had this opportunity to get behind the team and their journey," said TravelUp Group.
In an Instagram post, the team announced: "The cause behind our intrepid journey became all the more poignant out at sea where we saw plastic pollution more than we saw wildlife.
"In this sense, our journey has only just begun."
Ali Shah, chief executive officer of TravelUp Group, said: "The team has done an amazing job in raising awareness, and the personal achievement of the team is phenomenal.
"The TravelUp Group is so proud to have been able to support this adventure and raise awareness of an issue that is close to our heart."