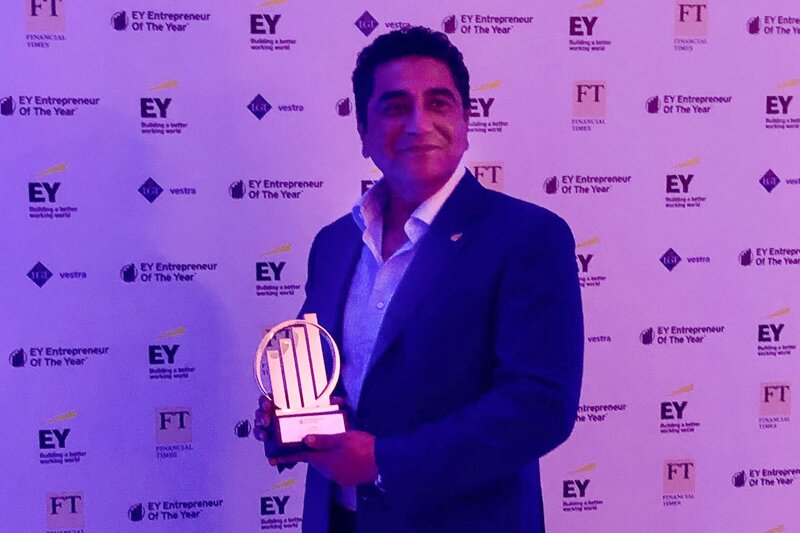 TravelUp founder eyes public listing as he scoops scale-up entrepreneur award
Ali Shah has appointed broker to advise on possible stock market listing in September
The founder of fast-growing OTA TravelUp has revealed he is considering going public as he scooped a prestigious award for entrepreneurship.
Ali Shah told the Sunday Times that he has appointed broker Shore Capital to advise on a possible stock market listing in September.
The chief executive, who has built Aldermaston-based TravelUp with no external funding from scratch having founded it in the front room of his house in Reading, added he was "considering all options".
---
More: Big Interview: From a one-man operation to a £200m business
---
This could include selling a stake to venture capitalists. TravelUp makes profits of £2.2 million on turnover of £77.2 million and Shah was said be in line for a £50 million windfall if the firm is floated.
This week he was celebrating as he was named as Scale Up entrepreneur of the year 2019 at the London and South region EY Entrepreneur of the Year awards.
Shah said: "2019 is turning out to be a phenomenal year for the TravelUp Group and to gain this level of recognition from a programme such as the EY Entrepreneur of the Year makes me feel very proud of everything we have accomplished.
"This award along with The Sunday Times Virgin Atlantic Fast Track 100 highlights that TravelUp is a company that is turning heads not just in the Travel Industry but also in the wider business sector.
"Although this award is for Entrepreneurial skill, I could not achieve everything that TravelUp has on my own and I am so grateful to all of our team for their continued support and hard work. As a team we really are building something very special here at TravelUp."
The national awards ceremony for all regional finalists will take place in November 2019 with the World Entrepreneur being announced in June 2020.
Fellow OTA founder, Alex Francis chief executive of Love Holidays, was also named as a regional finalist.
More: Big Interview: From a one-man operation to a £200m business