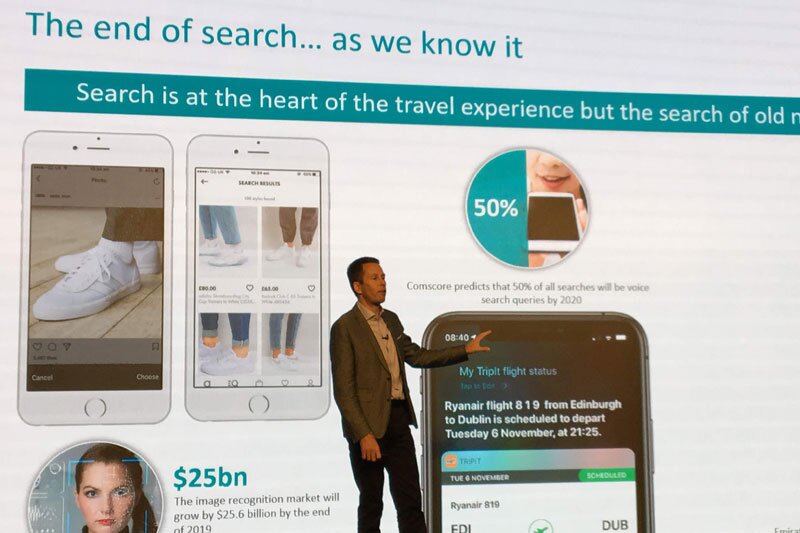 Travelport Live: Travel retail must move fast or risk sleepwalking into the future
'There's no one size fits all, each retailer has to work it out'
Is the travel industry developing quickly enough to meet the changing demands of consumers operating in a fast-moving digital world?
That was the question posed by Jason Clarke, chief commercial officer at Travelport, at the GDS and technology firm's annual Travelport Live event in Venice.
Clarke told delegates that he was "comfortable" with where the industry is heading in terms of helping its customer meet the evolving demands of their clients as found in the firm's annual global survey.
The four key trends the survey found were: customers value is more important than cost; they want personalisation and to be in control of the offer; technology influences decisions, and finally they are looking for travel to be easier.
"We are clearly in a retailing revolution. It's really all around customer-centricity, putting them at the heart of everything you do. What do they need?"
Clarke said dynamic pricing and merchandising is becoming a science with use of data and Artificial Intelligence driving efforts towards personalisation.
"All of that is happening in a digital environment. Our clients are all operating in a digital environment. You have to go digital. Delivering that makes you a true retailer."
The proliferation of product and combinations means the sector has become much more complicated, Clarke added, but the challenge is to offer the customer simplicity.
But he added: "Are we doing enough in the intermediary space? There has been a noticeable gap opened up between those in the direct channel and what they are doing and us as intermediaries.
"When consumers see products that they can choose they buy more. When they cannot see it, they cannot buy it. Our job is to facilitate that so we can sell more to our customers.
"You need to retail in a way that your customer will buy. There's no one size fits all. Each retailer has to work it out. We give you the technical ability and the content that puts you in control. We help you simplify those offers to your customers."
Clarke pointed to the rise of new subscription models, the evolving hotel experience which begins before check-in and is more automated, the use of virtual reality, and emergence of micro-services with firms like Avis Budget testing scooter hire as well as ride-share and traditional vehicle rental.
"We are starting to see this blurring of the lines of who is our competition, which is interesting when we think of the retailing environment," he said.
Hyperlocation and in-trip apps that are being linked together by "super-apps" to cover the whole journey are taking the friction out of travel by providing time relevant, personalised offers and opening up new opportunities for retail.
In-flight commerce, voice and image search, and predictive technology powered by AI are also promising to transform travel retail.
"Retail is leading the way. We have got to make sure we are not sleepwalking into the future and it passes us by," Clarke warned.