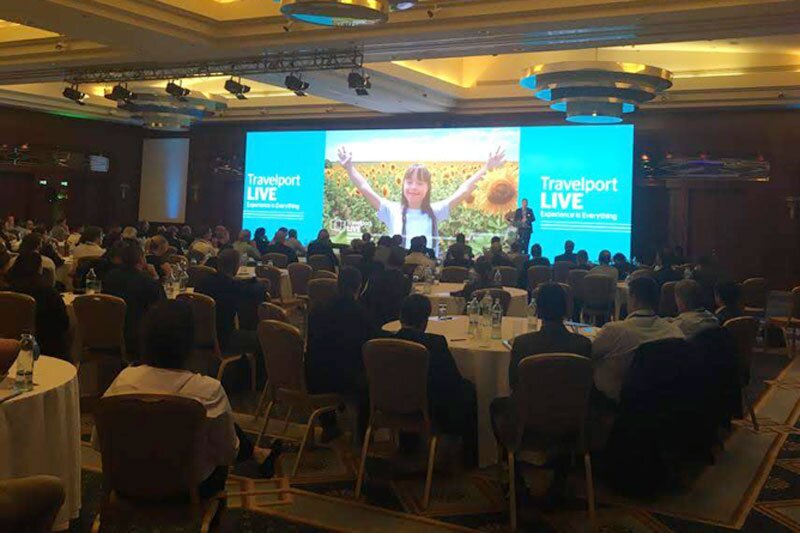 Travelport Live: Next-gen travel agent retail platform on the fast track
Firm to 'build, buy and partner' to broaden range of content
Travelport will look to build, buy and partner at it strives to provide agents with the broadest possible range of content, its head of agency commerce said.
Nick Dagg, senior vice president of agency commerce at the GDS and technology provider told Travolution at the Travelport Live event in Venice, that aggregating product is "hugely challenging".
"The reality is we continually look at our content strategy and ask ourselves does it make sense to build, buy or partner. In many cases I'm going to partner.
"I do not want to be in the business of aggregating tens of thousands of suppliers of very niche experiences. In other cases it makes sense for us to build ourselves and manage supplier relationships."
Travelport is developing the next generation of Smartpoint retail technology developing it into a modern API trip building platform with an option for agents to have a cloud-based front-end.
That will start to be offered widely to clients next year, and Dagg said Travelport aims to move quickly to roll it out now the firm is back in the hands of private owners.
"As we get that tech stack together that enables us to move faster along this path to offering broader aggregated content
"The big advantage with moving to be private with our new owners is that we will look to get there as fast as we can."
Dagg said the industry is "in a difficult place" currently with the continuing development and rollout of Iata's new standard New Distribution Capability (NDC).
He said there remains "questions of trust" and a lack of clarity as the industry waits to find out what airlines want to do with NDC.
But he said as agents get more clarity about the role they will place in taking NDC content and distributing it they will become clearer about how to build partnerships with the airlines.
Questions remain about the ability of agents to display airlines' rich content and market their products through to what the new economic model in an NDC will look like.
"I feel trust questions are being fed by a lack of information and uncertainty," said Dagg. "It's our job as an industry to work forward to a new way of working.
"The reality is there will be a mixed way of working. Airlines themselves have different capabilities to develop NDC content."
Dagg added: "The role of the TMC [Travel Management Company] and agent has not changed in that the value they add is to get the right ticket infront of the right person at the right time, and then it's about managing that."
The move towards dynamic pricing in travel is likely to benefit the airlines most, but Dagg said he also saw benefits for everyone in the industry including the customer "depending on the economics".