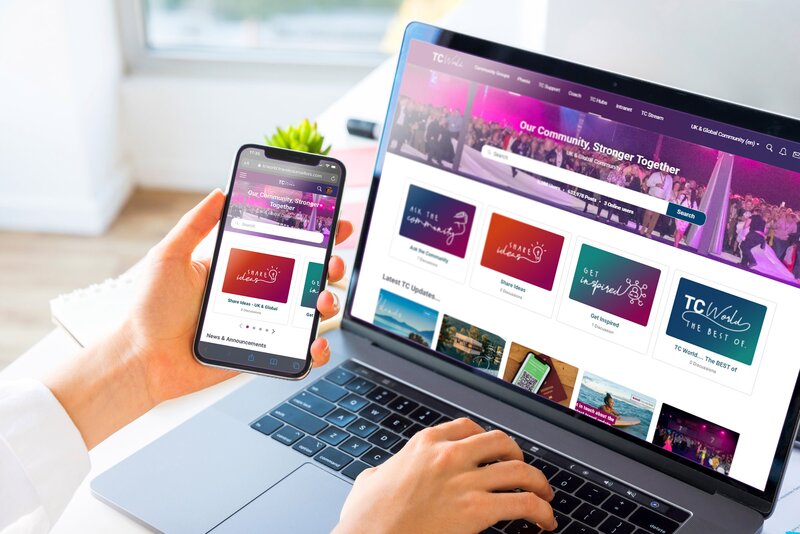 Travel Counsellors aims to 'build back better' with new agent community platform
TC World was inspired by the collaboration that happened during the COVID pandemic
Leading home working travel agency Travel Counsellors has launched a new online community platform for its franchisees.
The Manchester-based firm said the new TC World has been inspired by how its agents have come together during the COVID-19 pandemic and aims to support them during the recovery.
Travel Counsellors has reported increased levels of enquiries from customers as travel restrictions are eased and more interest from travel professionals looking to start their own business.
In the new TC World the firm has consolidated the content generated by users during the pandemic to make it more widely available to all of its 2,000 agents worldwide.
The firm said it witnessed the strength of its community during the pandemic as agents collaborated through the platform to help each other.
TC World is described as a blend between social and forum technologies that gives users a virtual space to come together, connect and collaborate while forging social bonds.
Karen Morris, operations director at Travel Counsellors, said: "As a business, we have built an incredibly strong culture focusing on how we always keep things personal and people feel part of a community, so even though our business owners work remotely they never feel alone.
"This was more important than ever during the pandemic, where incredibly we saw our community grow even stronger in the face of such adversity. Through TC World, we want to make our online world as special as our physical world, whilst enhancing the strengthening the ability of our people to share and learn together."
On the day of launch the new platform saw 86.6% of travel counsellors visit it, generating 11,183 page visits and 187 discussion threads.
The platform is an evolution of an existing intranet and suite of internal support technologies developed to bring new agents into the firm and provide support and on-going learning to all franchise holders.
Morris said TC World allows Travel Counsellors to offer more support and to take its community to a new level through innovation and collaboration.
"We are confident and optimistic about the future of our business and understand that our true value is in our people," she said. "That's why we have chosen to invest in this community-driven platform. This latest enhancement is just one part of a wider programme for continuous improvement, ensuring that as we emerge from the pandemic, we build back better."